Days Of Our Lives Star Kassie DePaiva Shares Breast Cancer Diagnosis After Leukemia Struggles
Days Of Our Lives news and updates reveal that Kassie DePaiva (Eve Donovan) feels ready to discuss how she survived her health challenges. And in a recent podcast, the Days Of Our Lives star described her discovery of leukemia, followed by breast cancer.
Find out what Kassie shared about her health. And learn how she discovered that something seemed wrong. Get all the details below.
Kassie DePaiva Recalls Discovering Her Leukemia
Days of Our Lives star Kassie DePaiva shared on a recent podcast how she learned that she had leukemia. And the actress also described her additional health scare just months after her diagnosis of leukemia.
Kassie's health scare began when her doctors told her that she had acute myeloid leukemia in July 2016 after coming back as Eve Donovan on Days of Our Lives, reported People.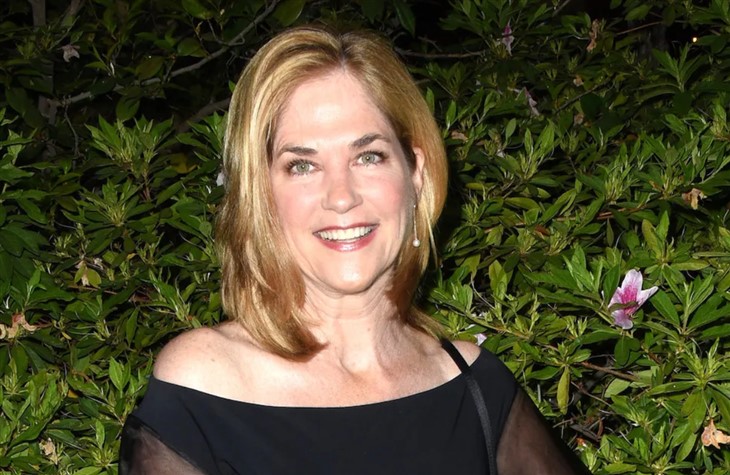 And the Days Of Our Lives star recalled flying back to New York amid a break in her filming schedule. But then she realized something seemed wrong. "I went to a country jamboree up at Hunter Mountain," Kassie shared. "And I'm sitting on a chair lift."
But then DePaiva felt what she described as "two knots under my arm. I go, 'That's weird.' So I thought, 'Hmmm.' And they weren't painful. I know I didn't feel bad, nothing."
Kassie DePaiva Received Breast Cancer Diagnosis
And so the Days Of Our Lives star arranged for an appointment with her doctor. "Well, did a biopsy," she recalled. "And you know the rest is history." But after her diagnosis of acute myeloid leukemia, DePaiva faced another health scare.
Soap Star Kassie DePaiva Reveals She Was Diagnosed with Breast Cancer Shortly After Battle with Leukemia https://t.co/keAa9pmlxq

— People (@people) September 16, 2023
And she shared, "I did get breast cancer a year later. I laugh and am like, 'Can you believe it?' But I had a lumpectomy and everything was clear," added Kassie. "And so right now, as it stands, I'm cancer free and happy."
However, Kassie admitted that she faced challenges in undergoing chemotherapy after her leukemia diagnosis. "You know, you think, 'Okay, I'm gonna be good,' and then you get up," she revealed. "And all of a sudden your body eliminates. I mean it was, are you faint or are you gonna throw up?"
But after going through all the challenges, the Days Of Our Lives star admitted that she now realizes what she survived. "It's just yucky," said Kassie candidly. "And you just think, 'This is never gonna end,' and then it does and then you go, 'Did I go through with that?' I cannot believe it."
And at this point, DePaiva feels that she "can't believe the journey. But I'm grateful." And she previously expressed appreciation for "amazing prayer warriors, family, and friends that have been extremely supportive." After achieving her goal of returning to "stirring up trouble in Salem soon," Kassie will bring back her One Life to Live role as Blair Cramer in upcoming episodes of General Hospital.
Tell us what you think. How do you feel about Kassie's description of her health struggles? And after you share your views, check back on our site for more Days Of Our Lives news.