General Hospital Alum Antonio Sabato Jr. Is Up For Election!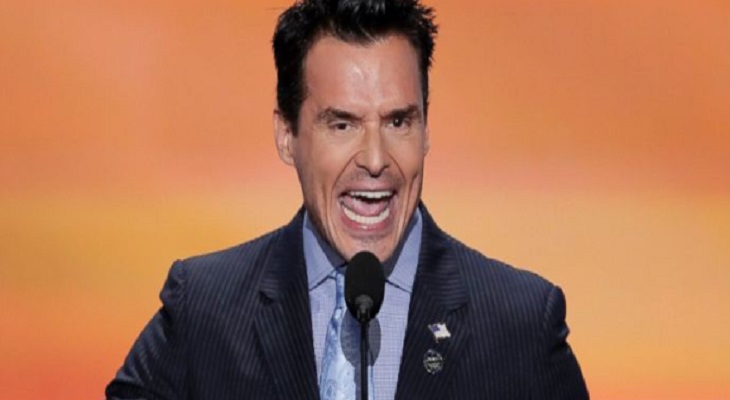 We've got good news for fans who have been following Antonio Sabato Jr's political career. The actor, who is best known for his role as Jagger on General Hospital, is advancing in the primaries in his race for Congress. He is currently the California Republican nominee for a congressional seat representing Ventura County.
According to reports, Antonio, who is on the ballot in the U.S. House District 26, will now face off against Democrat Julia Brownley. And from what we can tell, it's going to be one very tight race until the end!
Antonio recently shared a special message with his fans on Twitter.
He wrote, "It is a true honor and a humbling experience to know I have so many great Americans behind me supporting me all the way. Thank you 'Ventura county' from the bottom of my heart."
Now, as far as whether or not Antonio Sabato, Jr. would ever return to his General Hospital roots remains to be seen. For now, it does seem as though he is focused on his political career and making an impact in Washington, D.C. Either way, it's without a doubt that his fans will support him no matter what he ends up doing.
LOVE GH?  SUBSCRIBE TO OUR GENERAL HOSPITAL NEWSLETTER, HERE!
Of course, many soap viewers know that the door is always open for many characters' return. Fans will just have to continue tuning in to find out what will happen next and what's in store!
General Hospital airs weekdays on the ABC network. Check your local listings for times. In the meantime, let us know what you think by leaving us a line with your thoughts in our comments section below.
And as always, don't forget to check back with Celebrating The Soaps for all the latest news, updates and spoilers on General Hospital and all of your favorite daytime television shows right here!
General Hospital airs weekdays on the ABC network.
---
Read more news, spoilers, and gossip on our General Hospital homepage
Want up-to-the-minute soaps news, spoilers, and gossip on your social feeds? Just hit 'Like' on our Soap Opera Spy Facebook page and 'Follow' on our @soapoperaspy