General Hospital News: Genie Francis Opens Up About Diet Pressures And Weight Struggles On GH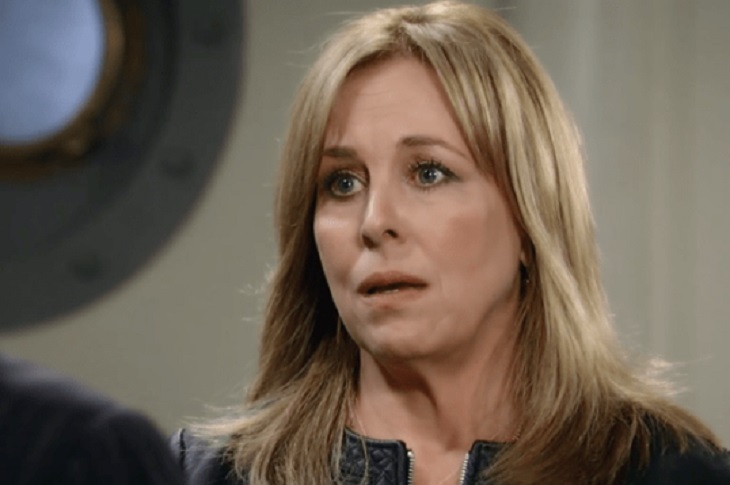 Being an actress involves dealing with a lot of pressure to look "fit" and to maintain a certain type of body. That's true to Genie Francis, General Hospital's beloved Laura, even up to today. So, how does Genie take care of her weight?
In a recent interview with Soap Opera Digest, Francis shared that she's been into NutriSystem, which has helped her manage her weight. At one point, it was revealed that she lost 30 pounds because of this diet.
Francis shared that she started dieting when she joined "General Hospital" when she was 14 and that's when she was also put into a diet. All she knew back then was how to starve herself to lose weight quickly.
"Dealing with my weight, my body and food has been the most painful part of my life," Francis confessed to Closer Weekly. It's either starving or overeating and nothing in between.
"The best thing that I have learned from NutriSystem is how to feed myself because all I knew was how to starve myself," Francis told Soap Opera Digest. "Of course, that works for a while, and you end up starving yourself." Learning that it is okay to feed yourself is also a good thing emotionally for Francis.
Genie has been on NutriSystem for a while now, and she shared that following this diet makes her relax. Because when you need to lose weight, you are put on a lot of pressure. But because of the diet's system, she learns how to relax as everything is already figured out for her. Along the way, you also learn the right way to eat as you learn your portion, she added.
"Oh, my god. What is happening?!?" #GH55 pic.twitter.com/Oo9gST44mq

— General Hospital (@GeneralHospital) March 5, 2019
Meanwhile, when asked about her secret to a long marriage, she shared that it is "not giving up." "You don't give up. You don't walk away," she shared.
She's been married to Jonathan Frakes for 30 years and they have two children. She shared that when she was getting married, her grandmother told her that would have to accept that there would be bad years. And she said that it's true, there were hard times and that you would want to walk away, but you don't.
Read more news, spoilers, and gossip on our Celebrating The Soaps General Hospital home