General Hospital Spoilers: Fans Are Asking: Bring Back Stephen Nichols As Stefan Cassadine
General Hospital spoilers reveal longtime GH fans are known for the continuous ache in their hearts for Port Charles. This place feels like home.
Its characters are our family. Some of us spend more time with them than we do with our families. Ouch. And yet, we long for the days of yesteryear in our soap lives as much as we do our real ones.
It's not news that fans are always dying to see Luke and Laura reunite, or have Tyler Christopher reprise the role of Nikolas Cassadine (currently portrayed by Adam Huss). But there is one name popping up in the social media circuit lately that has fans talking — and no, it's not Jason Morgan (Steve Burton).
It appears that Laura Collins' (Genie Francis) travels to Chechnya – to an old Cassadine homestead that was thought to be long ago abandoned – has fans thinking about just who might really have been holed up there — since we know it isn't Nik. Who are they hoping is lurking in that Russian mansion? Stefan Cassadine (Stephen Nichols)!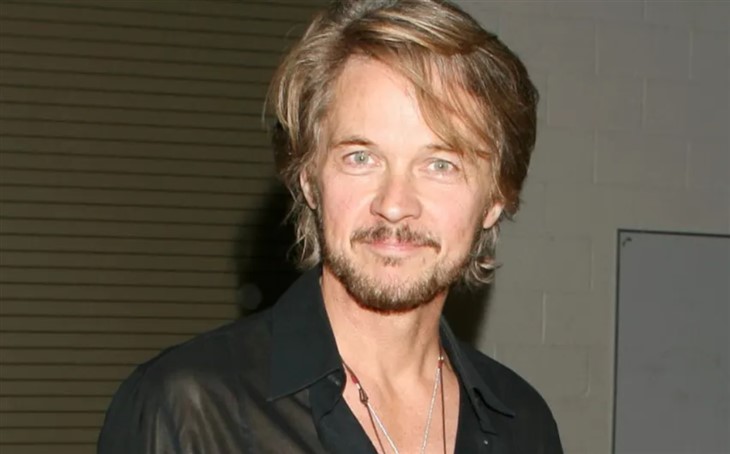 General Hospital Spoilers — The Cassadines Are Lacking
Some fans haven't been happy since Victor Cassadine (Charles Shaughnessy) died. They feel strongly that the Cassadine family — and Port Charles — need some sinister activity and shady characters popping up to balance things out.
Spencer Cassadine (Nicholas Alexander Chavez) has gone a bit soft in the pursuit of winning Trina Robinson's (Tabyana Ali) heart — and we're here for it — but we need something more! With Nikolas being alive and in action, fans are wondering if he's really headed to Europe like he claimed.
If so, with no plans to see his mother, will he have to rely on other connections in his family to confirm he is alive and should not be declared otherwise? We're all drooling over the idea that some of the best Cassadines could be alive alongside him and waiting to help Nik out, but what are the odds that Stefan is the relative in his back pocket?
GH Spoilers – Suggest Stephen Nichols Never Died
On a crisp fall night in October 2003, we saw Stefan stab himself and fall from a cliffside to what was presumed to be his death. Framing Luke Spencer (Anthony Geary) for his murder was more important to Stefan than living, allegedly.
We've seen this Cassadine caper before with Nikolas himself. Framing Valentin Cassadine (James Patrick Stuart) for his murder, Nikolas disappeared for four long years — a far cry from two decades. But the impending 20th anniversary of Stefan's death has fans wondering if he's been in Chechnya all of this time hiding out.
General Hospital Spoilers — What Would That Look Like?
If Nikolas actually makes the trek to Europe with one of his many aliases, he's probably going to need someone's help to make it appear as though he's alive.
The last thing he needs is to lose all of his fortune to Spencer in pursuit of staying free. But what is his game plan — staying on the run forever only to pop up every six months with some kind of proof that he's alive?
Does he really expect that no one will look for him — including the authorities? If Stefan is waiting in the wings to help Nikolas, it stands to reason they might split some of that fortune and make their way back to Port Charles together — just as soon as his uncle can help him get out from under the charges the PCPD is waiting to press against him.
Will Stephen's contract with Days of Our Lives interfere with our theory? You weigh in. Let us know in the comments: do you want Stefan back as much as we do?
Stay tuned for more GH news and spoilers just ahead.