General Hospital Spoilers: Bobbie's Death Brings Sonny And Carly Closer!
General Hospital spoilers tease that Sonny Corinthos (Maurice Bernard) and Carly Spencer (Laura Wright) may be divorced but because they share children, they have remained in each other's lives.
They have both moved on to other relationships but they still remain close. Recently, when Carly was given a hefty fine by the SEC for insider trading, she bought Kelly's Diner from her mother Bobbie Spencer (the late Jacklyn Zeman) as the first step in her plan to get back everything she had lost.
General Hospital Spoilers – Carly Spencer And Bobbie Spencer Have Grown Close!
Although Bobbie didn't raise Carly, they have grown very close over the years. But that wasn't always the case. General Hospital spoilers show Carly resented Bobbie for giving her up as a baby and vowed to get revenge, It took many years for the two of them to be as close as any mother and daughter.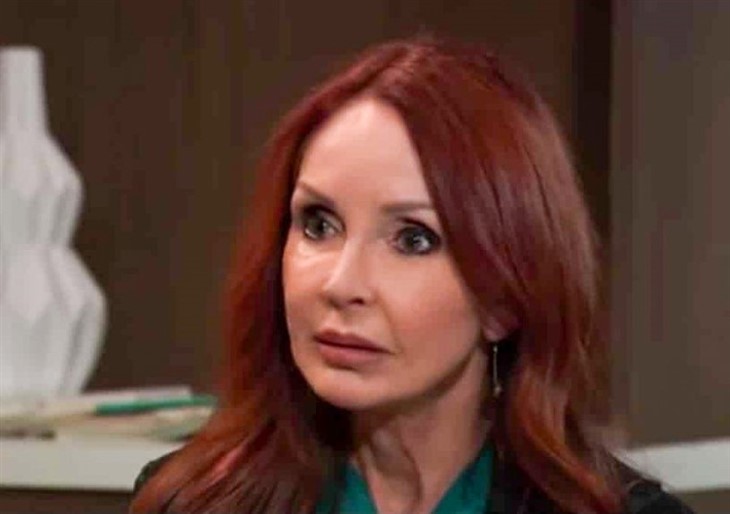 That's why Bobbie's upcoming passing will be extremely hard on Carly. Luckily, she will have her family around to provide the love and support she needs to get through such a tragic event.
GH Spoilers – Sonny Corinthos Will Be There For Carly Corinthos!
Although Sonny is engaged to Nina Reeves (Cynthia Watros), he won't be able to ignore the fact that Carly is in pain. Sonny will be there when Carly needs him most.
It wouldn't be surprising if comfort turned to passion and the two of them made love. It certainly wouldn't be an immediate reconciliation between the two, but it might go a long way to erasing some of the hurt and pain between them that has occurred in the last couple years.
General Hospital Spoilers – Carly Spencer May Begin To See Sonny Corinthos Differently.
Seeing the softer side of Sonny might begin to bring back some of the love between Sonny and Carly. Although she is currently involved with Drew Cain (Cameron Matheson), he is currently in prison and unable to provide Carly with any kind of comfort at the point.
Bobbie's death may be the first step toward reconciliation for this couple even though it will be a long process before these two can get back what they once shared.
The last couple of years tore Sonny and Carly apart, and it will take more than a day for them to recover what they have lost.
What do you think?
How will Carly react to Bobbie's death? Will Sonny provide the comfort Carly needs? And could that lead to a reconciliation?
Anything can happen in Port Charles so stay tuned to General Hospital airing weekdays on ABC. And don't forget to check back right here regularly for all your General Hospital news, information and spoilers!