General Hospital Spoilers: Lexi Ainsworth's Exciting New NCIS Gig
General Hospital (GH) spoilers reveal that Lexi Ainsworth (Kristina Corinthos) spilled some exciting news on her Instagram stories sure to delight fans who want to see more of this award-winning actress.
Ainsworth landed a guest role on the CBS primetime show NCIS. Her post includes a pic of the lovely and talented actress who is set to play the role of Holly Lygnos in episode #459. The epi is titled "Second Opinion."
General Hospital spoilers – Lexi Ainsworth On NCIS
Ainsworth debuted on GH in 2009. Her character is the daughter of mobster Sonny Corinthos (Maurice Benard) and former legal eagle Alexis Davis (Nancy Lee Grahn). She won the Daytime Emmy Award for Outstanding Younger Actress in 2017.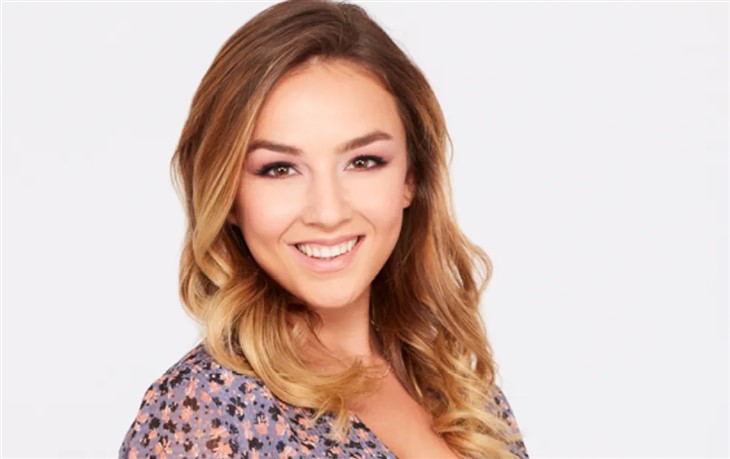 In 2009 Kristina was SORAS'd and turned into a rebellious teenager. Since then she has had her share of drama but fans have seen her sporadically recently.
Kristina's love life has often been the plot that moves her character forward; At one point Alexis committed a fatal hit and run of Kristina's abusive boyfriend and another time she almost died when Sonny tried to kill another of her boyfriends. And along the way Kristina got back at her parents with a reality show called Mob Princess. This is not the most functional family in PC!
GH Spoilers – Lexi Ainsworth Starring On NCIS
After Kristina kicked her drug habit she left town to attend Yale but ended up at Wesleyan University instead.
In 2015 Kristina returned to Port Chuck and long story short, she came home after being suspended for propositioning a female professor in order to improve her grade. Kristina acknowledged that she had a crush on Parker Forsyth (Ashley Jones) but Parker was too afraid to ruin her home life and career to get involved with Kristina.
When Parker's marriage ended, Kristina convinced her to hook up but once again a meddling parent interfered in her love life. Alexis pressured Parker into breaking up with Kristina, but then Parker started teaching at Port Charles University and she and Kristina hooked up again. They eventually moved to Oregon after Parker was fired and Alexis kept interfering.
General Hospital Spoilers – Kristina Corinthos's Love Life
That relationship fizzled and Kristina joined a cult, Dawn of Day (so Kristina). There was a ton more drama as her family had to kidnap her and set her straight all the while with Kristina acting like a brainwashed young woman. Kristina's life has been relatively quiet lately except for the occasional squabble with her sisters or mom.
Ainsworth's credits include Teen Wolf, Criminal Minds, Cougar Town, and Shameless.
Be sure to catch up on everything happening with GH right now. Come back here often for General Hospital spoilers, news, and updates.