Reese Witherspoon Single And Ready To Mingle
Reese Witherspoon and Jim Toth shocked the internet last week when they announced their divorce in an official statement. And, it looks like the long time Hollywood couple's split is official. Witherspoon doesn't seem to be letting a little thing like the end of her marriage slow her down though.
According to TMZ, less than a week after announcing the end of her marriage, Reese Witherspoon officially filed for divorce. The website reports, "Reese says she and Jim signed a prenup in March 2011, adding the agreement is valid, providing "adequate and sufficient provisions" for their assets and debts. The actress says she will submit the prenup and a permanent parenting plan for the care of their child to the judge for approval."
Reese Witherspoon – Is Moving On
Fun fact, Reese and Jim Toth legally reside in Davidson County. That means that legally they both have to attend parenting classes and submit their completion to the judge since their divorce involves a child.
Reese and Jim share one child together, 10 year old Tennessee James Toth. Witherspoon also has two older children from her previous relationship with Ryan Phillippe, Deacon Reese Phillippe (19 years old) and Ava Elizabeth Phillippe (23 years old).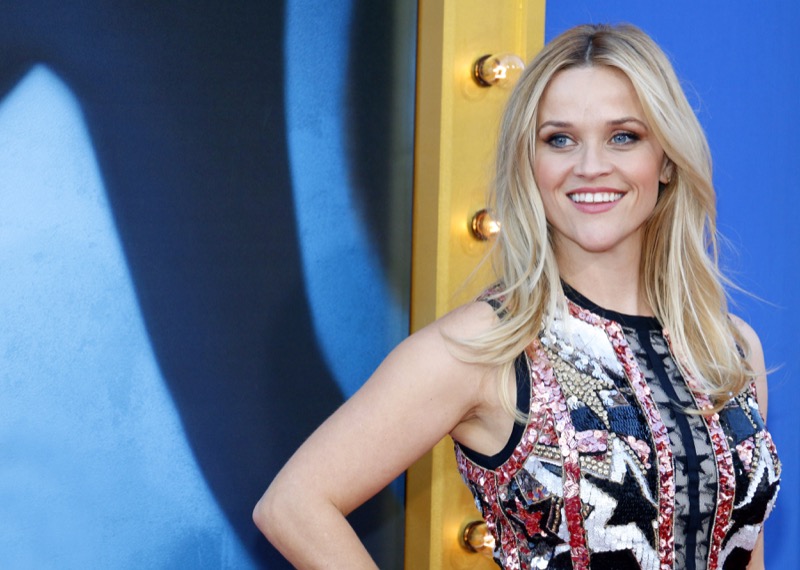 Since filing her divorce papers, Reese Witherspoon pounded the proverbial nail in the coffin and made the official single and ready to mingle march in front of the paparazzi cameras.
Reese was spotted on Saturday March 31st out and about without her wedding rings or engagement bands for the first time in 12 years. Of course the paps had a field day snapping photos of her naked hands.
Reese Witherspoon – Back On The Market
So far Reese and Jim Toth's split appears to be semi amicable. But, we all know that as soon they head to court and begin bickering over custody of their son Tennessee, all hell will probably break loose. In the mean time, Reese appears to be officially single in her mind, despite the proceedings just starting.
Do you think Reese and Jim could reconcile, or is she officially back on the market? Share your thoughts in the comments below and check back here for more Reese Witherspoon divorce news and updates.
Editorial credit: Tinseltown / Shutterstock.com