General Hospital Spoilers: Cyrus Puts Nina In Coma, Brings Down Sonny's Wrath
General Hospital Spoilers reveal that Sonny Corinthos (Maurice Benard) is tired of dealing with Cyrus Renault (Jeff Kober) and his lies. Sonny is determined to expose Cyrus and take him down. However, it seems that Cyrus may target Nina Reeves (Cynthia Watros) and possibly put her in another coma. Will Sonny be determined to take Cyrus out after this move?
General Hospital Spoilers – Cyrus Renault Is Free As A Bird
General Hospital Spoilers reveal that anyone who knows Cyrus knows that he is not the harmless man that Austin Holt (Roger Howarth) portrayed him to be.
Austin testified before the parole board stating that Cyrus wasn't a danger to anyone and his health was too bad for him to remain in jail. Of course, Cyrus forced Austin to say this.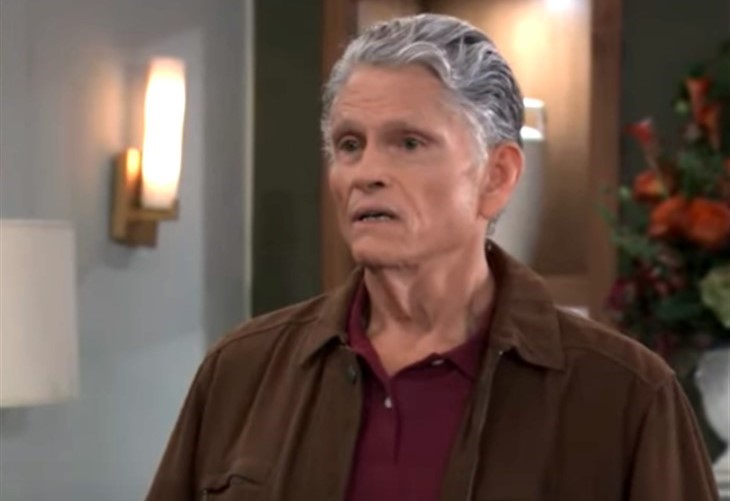 Cyrus is out to get Sonny because Sonny refused to work with him when he wanted to move drugs through Port Charles. If Cyrus can't get Sonny to cooperate, Cyrus can at least try to get Sonny put away.
So far Cyrus has failed miserably. Cyrus' next move could be to go after Sonny's new wife. After all, he's already come up against Carly Spencer (Laura Wright) and that didn't work very well.
GH Spoilers – Sonny Corinthos Just Married Nina Reeves
Sonny married Nina right before Michael Corinthos (Chad Duell) learned that Nina was behind the tip sent to the SEC about Carly and Drew Cain's (Cameron Mathison) insider trading.
Now that Ned Quartermaine (Wally Kurth) has remembered this as well, it only seems logical that something happens to Nina so she doesn't have to pay for this.
Michael doesn't want to break up Sonny's marriage because he is so happy now that he and Nina have tried the knot. Unfortunately, Sonny would not be happy with Nina at all if he found out about this.
Nina knows that Sonny cares about Carly and doesn't put up with anyone targeting her. Sonny would have likely not gone through with the wedding if he knew.
General Hospital Spoilers – Suppose Cyrus Renault Goes After Nina Reeves
If Cyrus were to target Nina especially right after this information comes out, Nina may get a free pass. After all, Drew is out of prison, Carly is fine and they are together.
Who is going to be upset with Nina if she almost dies because of Cyrus' attack? Willow will most likely side with her mother. Sonny will be concerned for his wife.
Cyrus may be the one person who gets Nina out of trouble by putting her in a coma or something similar. Will Nina get by without paying for what she has put Drew and Carly through?
After all, Drew was almost killed in prison when he should have had a much lighter sentence. Will Cyrus' attack be the only punishment Nina receives if that happens?
Be sure to catch up on everything happening with GH right now. Come back here often for General Hospital spoilers, news, and updates.