General Hospital Spoilers: Dex's Father Either Lorenzo Or Luis Alcazar-There Is A Resemblance?
General Hospital spoilers and rumors tease Dex Heller's (Evan Hofer) father could be Lorenzo or Luis Alcazar (Ted King's) son-there is a resemblance.
Dex would only say that he was an "abused child" and had two brothers-running away and joining the army at an early age; of course, that could be a cover story.
General Hospital Spoilers – No One Really Knows Where Dex Heller's From Or Who He Really Is
No one really knows where Dex is from or who he really is, or even how old he is. If he were to be Luis' son that no one including him knew about, he could have been given up for adoption.
If he were to be a love child of Luis and Brenda Barrett (Vanessa Marcil) that would put his birth likely to 2002; they were lovers between 1998-2002.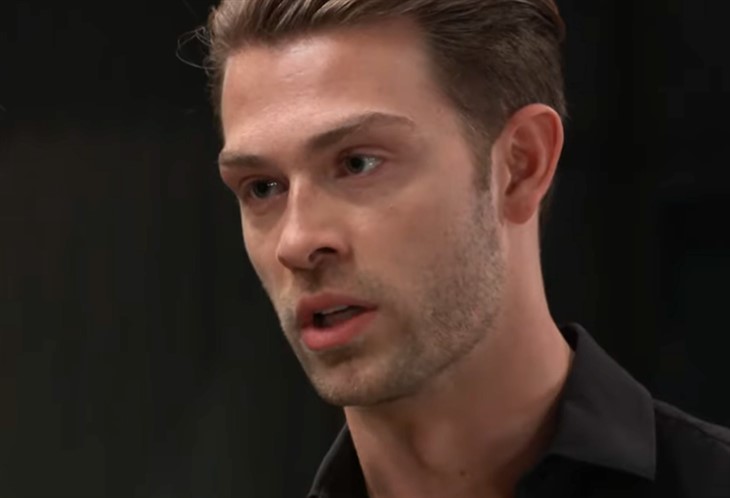 It's doubtful he's a child of Luis and Brenda, because that would place him at 21-although it's possible, he just seems to be a bit older, maybe late 20s.
If Dex was adopted he likely doesn't know who his birth parents were, and some children are placed in homes where abuse takes place-sometimes despite screening, they fall between the cracks.
That would be a reason to join the army right after high school graduation, wanting to escape that situation asap.
GH Spoilers – Interesting Connection
Dex used to work for a mercenary group, that's where Michael Corinthos (Chad Duell) found him-when he was so full of hate he wanted to take Sonny Corinthos (Maurice Benard) down.
There are suspicions floating around that Luis or Lorenzo could be Pikeman, THE Pikeman who's the head of the mercenary organization.
So, Dex either knowingly or unknowingly could have been working for his birth father prior to being recruited by Michael.
If his father is or was Lorenzo, it brings interesting comparisons-Josslyn Jacks' (Eden McCoy) mother, Carly Spencer (Laura Wright) was married to Lorenzo for a year.
MUST READ – GH Spoilers: Drew Struggles For His Life In ICU, Cyrus Sends Revenge Message To Sonny
General Hospital Spoilers – Good Guy, Bad Guy, Still A Plant?
If Dex is an Alcazar and said Alcazar is Pikeman, there's a question if Dex is a good guy, a bad guy, or still a plant, only a plant for Pikeman?
Is Pikeman Security Group Sonny's customer or his enemy? Will it turn out Dex turned in Sonny to the Feds a second time with real evidence, as revenge, or ordered by Luis?
There are so many questions about Dex-because his past is so mysterious and questionable. And should his birth mother have been Brenda, is that why he seems so attached to Sonny?
Be sure to catch up on everything happening with GH right now. Come back here often for General Hospital spoilers, news, and updates.