General Hospital Spoilers: Sonny's Empire Is At Risk — Who Will He Go To For Help?
General Hospital spoilers tease Sonny Corinthos (Maurice Benard) is at serious risk of going under — and he knows it. When Dex Heller (Evan Hofer) lied to Sonny last month about his entanglement with Josslyn 'Joss' Jacks (Eden McCoy) after the prison van transport gone wrong with Heather Webber (Alley Mills) and Anna Devane (Finola Hughes), Sonny knew he needed eyes on what Dex was really up to.
He never expected to find that he was in cahoots with his son, Michael Corinthos (Chad Duell), and preparing to implode his enterprise. Now that he knows, Sonny is going to need all hands on deck. Who will he go to for help?
General Hospital Spoilers — Dex Heller Isn't Out Of The Picture
Sonny is still going to pull Dex in to help him save his sinking ship, and that's part of the ploy that is starting to take off right now. When Sonny and Dex were under rapid fire in that warehouse, Dex was certain that his life was really on the line. Maybe, in some ways, it is, but it's not what he thinks.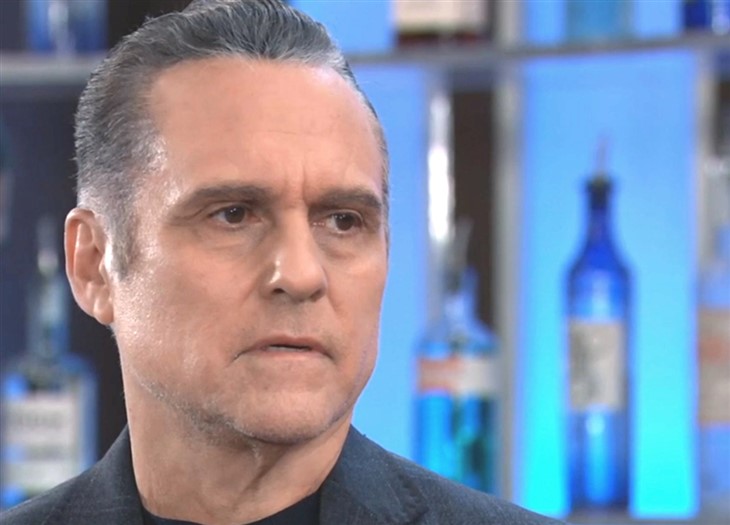 Sonny is onto him alright, and he's putting him to every test in the book to make sure Dex's nerves are shot and he is ready to rattle himself right off the edge of this cliff. As Sonny starts to pull Dex further into his inner circle, Dex will think he's hit paydirt when Sonny is actually setting him up to take a massive fall.
GH Spoilers – Suggest Brick Is Coming Back Into Play
Brick is back, and Carly Spencer (Laura Wright) couldn't be happier. All jokes aside, he's been pulled in because Sonny knows he needs help from someone who has been in his establishment for years and is absolutely never going to waiver from being on his side.
Sonny still doesn't know where Dex came from, who put him in place to become Sonny's next up and coming associate, or what they want, but he knows the goal is to infiltrate and take him down. Brick is never going to let that happen.
General Hospital Spoilers — Carly Spencer Is His Ultimate Gatekeeper
Still, General Hospital spoilers show Brick is a great right-hand man for Sonny to rely on here and there, but he's not up to the task of giving up all of his other roles and life to run Sonny's business, nor does he have any vested interest in doing so. Whoever is at the helm of Sonny's empire must have a sincere interest in protecting what is his — and that includes not only his territory but his friends and family.
With Sonny's empire crumbled and out of the way, others will invade it, and that will leave his children and loved ones exposed to harm. The only person who can truly step in to assume Sonny's role in his absence is Carly, and she can only do that as his wife. Keep checking back with us for more GH news, updates, and spoilers as this storyline is just warming up.