General Hospital Spoilers Friday September 15: Anna Pressures Finn – Sam Decides – Sonny Makes Curtis An Offer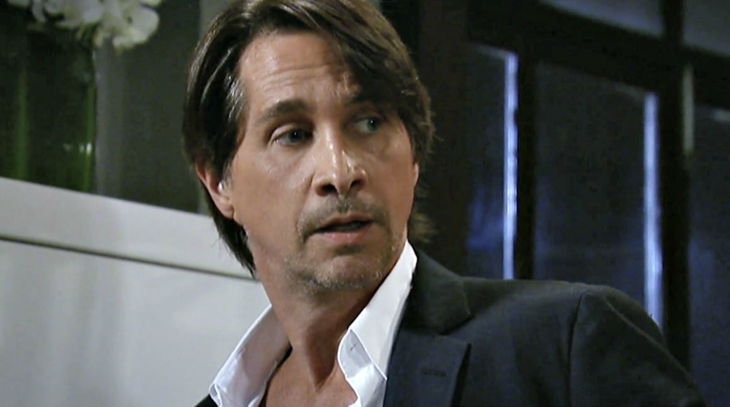 The General Hospital   episode for September 15 promises plenty of action and drama. Please be sure to tune in, you don't want to miss any of it.
Anna (Finola Hughes) continues to put pressure on Finn (Michael Easton) to join her on the quest to solve the Diamond Heist. Anna places a call to Dr. Finn telling him it is really important she speak with him. Will Finn Cave in and join her? ABC spoilers state Anna is a woman on a mission and she is ready to do whatever is necessary to achieve her goals. Could that mean she would be willing to take Doc Finn against his will? We know the WSB is not above kidnapping.
Sam Says There Is Only One Choice She Can Make
Meanwhile, Sam (Kelly Monaco) tearfully tells Monica that there is only one choice she can make. As friends and family stand by, will she decide to place her beloved husband Jason (Billy Miller) in long term care? Has she finally given up on his recovery. General Hospital spoilers tease Jason will remain in critical condition forcing Sam to face a bitter reality.
Over at Wyndermere, Valentin (James Patrick Stewart) asks Nina (Michele Stafford) if she is going somewhere. Nina smiles back at him; but does she really trust him? Valentin can be very charming and mysterious, but we do know that beneath all that charm lies a very dangerous man who doesn't like to be crossed.
Franco's Art Show Begins
Franco's (Roger Howarth) art show has begun. Elizabeth (Rebecca Herbst) is seen talking to a woman who claims to be Franco's biggest fan. Who is this mysterious woman, and does she have answers for Franco regarding his latest quest to uncover the secrets of his childhood? General Hospital spoilers hint things are about to get a little scary as Franco informs Scott (Kin Shriner) that the twin painting is not for sale. Did he put his painting in the gallery in the hope that someone would recognize it and give him some much-needed answers?
Nathan (Ryan Paevey) nearly spills his drink when Maxie (Kirsten Storms) informs him better in bed than dead, my night with a serial killer. What could she mean? Obviously, she meant to shock him and it worked. Maxie is on a mission to get her job at Crimson Magazine back by any means necessary. Will she expose Man Landers and bring everything crashing down on Nathan; destroying her man and her marriage?
Sonny Has A Serious Discussion
Sonny (Maurice Benard) and Curtis (Donnell Turner) are involved in a serious discussion. They both make an offer the other can't refuse. Could Sonny be planning to retaliate for his best friends shooting and is Curtis willing to help since he has become close with Jason also? Since making the decision to remain in the mob, spoilers hint Sonny will do everything he can to keep his family safe and remain the biggest and baldest mob boss ever
Be sure to tune in to watch General Hospital on ABC on cliff hanger Friday September 15 you won't want to miss any of the exciting drama
Also, don't forget to check back with Celebrating the Soaps for all your latest news, updates, and spoilers for General Hospital along with all your other favorite daytime television soaps.