General Hospital Spoilers: Joss Lets Michael Have It — But His Priorities Have Shifted
General Hospital spoilers reveal Josslyn 'Joss' Jacks (Eden McCoy) didn't hold back when she met with her brother, Michael Corinthos (Chad Duell), and let him know how deeply his choices are impacting her personal life. Her big brother might love her dearly, but he's got other things on his mind right now.
Besides, he knew what this was about all along — not Dex Heller's (Evan Hofer) safety or wellbeing, but his romantic interest in his little sister. Michael warned Dex not to get involved with Joss, and vice versa. They didn't listen. From where Michael sits, this isn't his problem. Joss definitely doesn't feel that way, though, and she's going to go to great lengths to hammer that point home.
General Hospital Spoilers — Michael Corinthos is Putting His New Family First
Michael has a lot on his plate right now, and Willow Corinthos' (Katelyn MacMullen) cancer battle is just the tip of the iceberg. With a new daughter in tow and a wife who may or may not make it through every day, he can't be bothered to focus on Joss' matters of the heart right now with her new lover. This relationship is new and while Michael might sympathize with her plight, it's simply not his — and he doesn't have the bandwidth to take it on. That's only going to leave Joss feeling bitter though, like her brother has used Dex for what he needed and is now disposing of him, with little regard for what happens.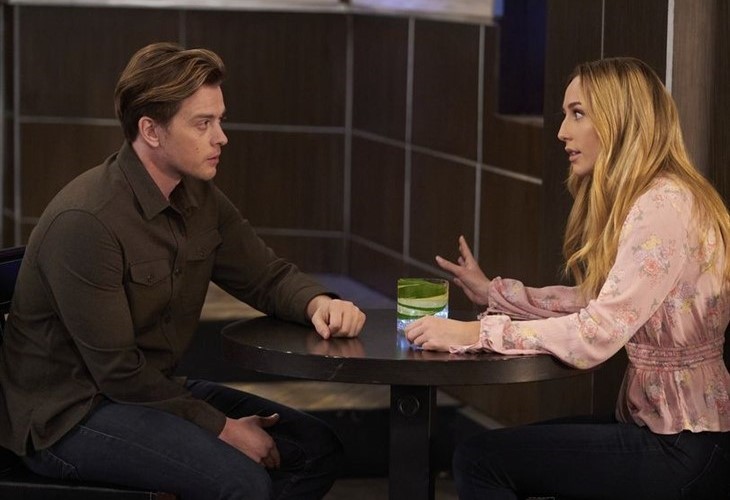 GH Spoilers – Hint Sonny Corinthos And Michael Corinthos Have Smoothed Things Over
Sonny and Michael have made amends about as far as they're going to for right now. Sonny may not be convinced that this is really what Michael wants, beyond wanting to honor his possibly-dying wife's wishes, but it's an olive branch he's happy to grab onto. Michael doesn't feel great about mending this fence, but he's starting to wrestle with some guilt about what he almost did to his father, too. That might become problematic for him — but not nearly as much as his little sister is going to be.
General Hospital Spoilers — Joss Jacks May Go Rogue
Joss isn't going to stand for Dex staying in the business and putting his life at risk for Sonny every day. So, she took matters into her own hands in going to see him and asking for Dex's freedom — a request Sonny wasn't about to oblige without Dex being in on the conversation. Faced with no other way out, it may be up to Joss to turn Sonny in herself if she wants to see where things can go with Dex without the worry that he's not going to come home someday. Stay tuned for more GH news and spoilers just ahead.