Ben Affleck And Jennifer Lopez's Marriage 'Thriving' On Drama?
Just how long are these two going to last? That's what a lot of fans and critics alike can't help but wonder as there's a new report that suggests Ben Affleck and Jennifer Lopez's marriage might be in trouble.
That's because their relationship seems to be thriving more on drama than anything else. Here's what you need to know.
Ben Affleck And Jennifer Lopez's Marriage 'Thriving' On Drama?
Apparently, Ben just wants to relax and chill while Jennifer is all about the red carpet premieres and glitzy Hollywood parties.
One of the reasons why they've been arguing so much lately – and in public, no less – is because Ben wants to slow down, while Jennifer can't seem to do that.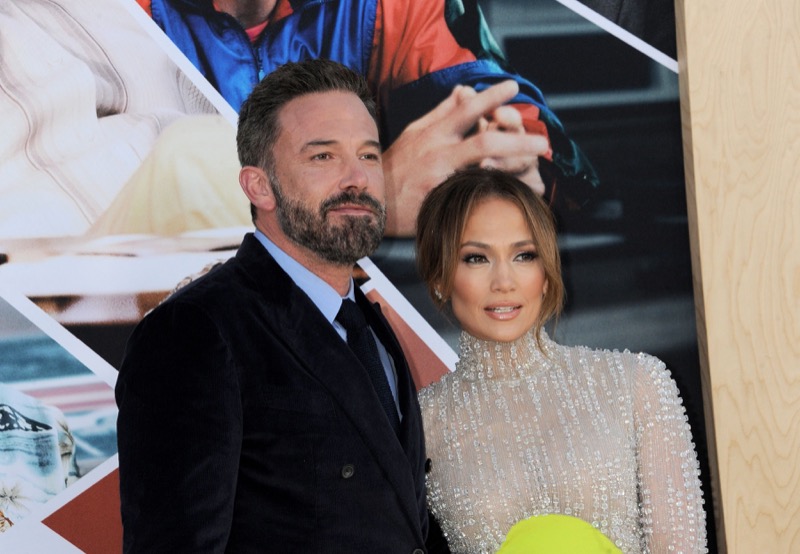 One source close to the situation put it this way, "She's an all-or-nothing type and has more energy than Ben. There's no off switch and this is just not somebody who is down for Netflix and chill.
Ben has a full plate just dealing with the decisions he has to make with his career and his new business venture. When he goes home at night he wants to zone out or talk to his kids on the phone."
What's Next For Ben Affleck and Jennifer Lopez?
What's more, it seems like Ben feels as though he has a lot on his plate but still keeps feeling pressured by his wife. The tipster added, "Ben has been through hell and back a few times and he's never had more responsibilities. It's a stressful time. The guy doesn't deserve to be ordered around, dragged to dubious social events and critiqued on every minuscule aspect of his day. But this is what he signed up for when he married Jennifer. She is a Duracell Bunny who doesn't stop for anybody."
If that weren't enough, Ben might be resenting Jennifer and her diva ways. "Jennifer is very feisty. She thrives on passion, and you don't get that without the arguments and the drama."
So far the couple have not made any comments about the report.
Tell us celebrity gossip fans, how do you feel about this story? Contribute to the buzz by dropping us a line with your thoughts in our comments section below. Also, come back here for all the latest news about your favorite Hollywood and reality television stars right here.
Editorial credit: Tinseltown / Shutterstock.com