General Hospital Spoilers: Mason Gatlin's Days Numbered, His Death Will Send A Strong Message
General Hospital (GH) spoilers suggest Mason Gatlin (Nathanyael Grey) is skating on thin ice. While Betty Rutherford (Ella Lentini) was the one who scored the USB file on the "Pikeman" deal, he was the one overseeing the entire "sting" operation to get the information on Sonny Corinthos (Maurice Benard)
During a recent episode, Cyrus Renault (Jeff Kober) made a bold statement about Mason, which may mean the thug's days are numbered in the little town.
General Hospital Spoilers – Someone Needs To Take The Fall For The Botched Charges
GH spoilers hint that there are a lot of people upset over the fact that the feds could not nail Sonny.
First and foremost, Judge Jarret (Matthew Kimbrough) was angry about the time and money wasted on bringing Sonny into court only to dismiss the charges.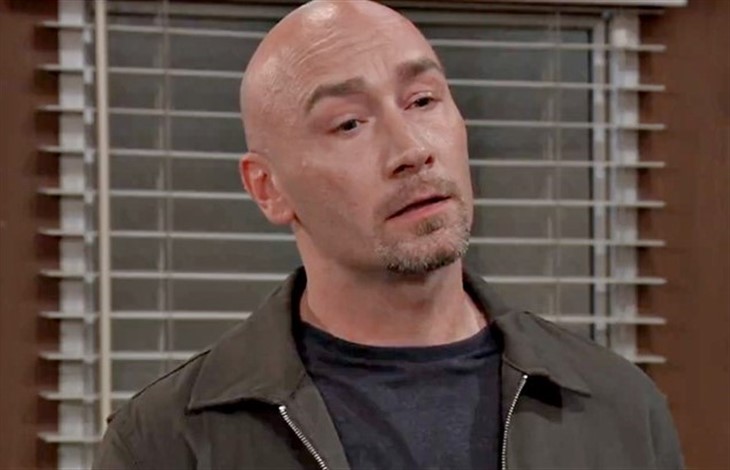 This turned into a domino effect where the feds were pissed for looking like fools, and even the warden of the prison hauled Cyrus in to let him know how furious she was.
GH Spoilers – Cyrus Renault Promised To Put An End To Mason Gatlin
The conversation between Cyrus and the prison warden was interesting, to say the least, and offered tons of insight.
First, it's clear that the Pentonville system is massively corrupt, and likely the government in the surrounding areas of Port Charles as criminal Cyrus noted that the warden became the warden because of "strings" he's pulled. Renault is a lot more powerful than many first believed.
The warden also brought up Mason, noting he was "worthless". Cyrus somewhat defended his relative associate, stating that Gatlin had done good work in the past, but his usefulness as one of God's emissaries was coming to an end.
READ THIS: Find out what happens next on General Hospital.
General Hospital Spoilers – Cyrus Renault May Have Mason Gatlin Axed Due To His Fumble Around Getting The "Goods" On Sonny That Was Needed.
There's no way that Mason will simply be fired; things don't work like that in the mob world. Mason's death will done in a way that not only sends a message to Cyrus's other "associates", a.k.a. Austin Gatiline-Holt (Roger Howarth), but also to Ava Jerome (Maura West).
It'll be clear that Gatlin's "boss" wasn't thrilled by the antics that were pulled and there will be more to come if anyone decides to cross him.
After Cyrus's recent comments, is Mason's death imminent? Comment below!
Tune into your favorite ABC soap daily to see all the drama unfold and visit this site often for the latest General Hospital updates, news, and spoilers.
For more about what's happening on your favorite soaps and more ways to connect with us, join the conversation on our Facebook Page, check out our Twitter feed, look for an update on our Instagram, follow us on Threads , Always stay up-to-date with us on Google News, or drop us an e-mail HERE! See you there!