General Hospital Spoilers: Maxie Is Single — So Where Is Spinelli?
General Hospital spoilers tease Maxie Jones (Kirsten Storms) is single and ready to mingle; so why isn't she? GH fans are growing tired of watching Maxie skirt around her friends' lives as though she's nothing better than an accessory to their red carpet gown. The Maxonista is worthy of love, and her die-hard fans haven't really seen her scoop that up since before Nathan West (Ryan Paevey) died. Her relationships since then have been questionable, at best. Peter August (Wes Ramsey) turned out to be Cesar Faison's (Anders Hove) son, Henrik Faison. Austin Gatlin Holt (Roger Howarth) turned out to be a blackmailing boyfriend with a secretive past and shady family. Maxie deserves so much more. Why isn't she getting it?
General Hospital Spoilers — Peter August Painted The Picture Of A Victim
Peter was the worst possible pick for Maxie as a partner, and everyone knew it but her. They all tried to warn her, but Maxie felt like no one supported her relationship and wouldn't give Peter a fair shake. The whole time, he was lying to Maxie about who he was and what his intentions were and always had been. She was duped by his charms and her desire to be in love with someone and move forward with her life.
Peter was such a calming force for her as she grieved Nathan in the wake of his death, and she felt like they started out with a friendship that blossomed into more. She never imagined he would turn out to be the monster that he was, and one might think that would have made her more cautious about getting involved again with someone she didn't know that well.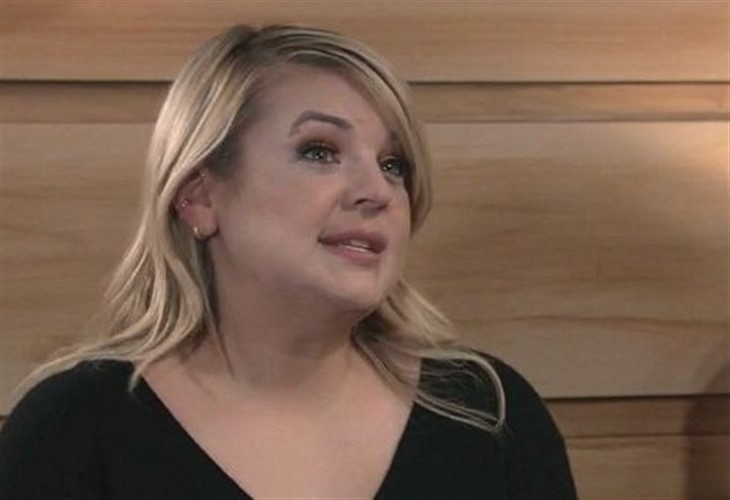 GH Spoilers – Suggest Austin Gatlin Holt Cemented It
Maxie met Austin under eerily similar circumstances as she did with Peter — the friend who helped support her as she gave birth in the wild. Round two with Austin may have happened at the height of her trauma as she ran from the crazed nurse Peter hired to kidnap Maxie and her baby, but it induced a level of trust that Maxie may not have freely given over to Austin in normal circumstances. When Austin turned out to be a bad seed, too, and easily forsake their relationship while blackmailing Spinelli, Maxie left him in the dust, despite her conflicted feelings about how they drifted so far away from the friendship they started out with.
General Hospital Spoilers — Damian Spinelli And Maxie Jones Should Save One Another
Fans assumed the break-up between Austin and Maxie would lead back to Spinelli's door. Spinelli made it clear to Ellie Trout (Emily Wilson) over the Christmas holiday that he is once again in love with Maxie, but she has no idea that these feelings have developed for him. Well, does he ever plan on telling her? It seems that since Maxie broke it off with the blackmailing boyfriend, Spinelli has been out of town and out of the loop. What gives? Rumor has it Maxie and Spinelli will take another stab at romance with each other, but it's going to be a long, slow burn — and it's not starting anytime soon. Stay tuned for more GH news and spoilers just around the corner.