Royal Family News: Prince Harry's Love Affair With Ayahuasca
British royal family news shows that Dirty Harry's Motormouth Tour 2023 is off to a hot start, he's managed to offend everyone with a pulse.
His latest verbal diarrhea came on Saturday when he broke bread with a man who defends the shelling of innocent women and kids, a controversial figure described as a "toxic trauma" doc. Harry went beyond talk about his penis to share that he uses illegal drugs to get through the day. And here we thought Meghan Markle was his salvation.
Harry's drug of choice is ayahuasca which is having a moment. Along with Harry, luminaries like Mike Tyson, Hunter Biden, Will Smith, and Lindsay Lohan sing its virtues.
Most recently wildly successful NFL quarterback Aaron Rodgers boasted about how he healed himself (of exactly what we don't know) while in Peru where the locals use shamans to take them to the promised land.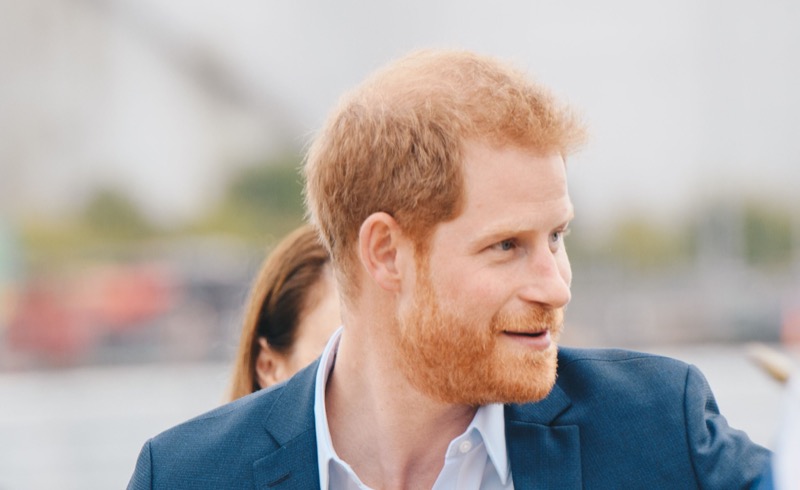 According to the Daily Mail, "Experts warn that the 'intense' trips the drink can trigger may lead flashbacks or even a mental health condition … It's use dates back to 900BC, when it was taken for religious and medicinal purposes. While it continues to be used in this way in south America, the use by tourists has grown." But, one study found that the, "jungle tea may boost wellbeing and lower the risk of depression."
Royal Family News – Harry And His Habits
If you want in on the latest trend extolled by celebs and subsequently sought by the middle class curious, plenty of suppliers are ready to take your money at, "events and retreats, which cost up to £1,500 for a week."
Harry's latest redemption is a Class A Drug, a powerful hallucinogenic, made by combining the bark from a Banisteriopsis caapi vine tree and leaves from the Psychotria viridis bush.
The outlet reports that the, "psychedelic affects all the senses — altering a person's thinking, sense of time and emotions. It can make users feel tripped out, hallucinate or feel frightened and confused. Its effects, which are almost instantaneous and said to be similar to LSD and magic mushrooms, also include raised blood pressure, heart rate and body temperature, as well as nausea, diarrhea and anxiety."
Royal Family News – Harry's Use
Harry described his experience with ayahuasca thusly: "It was the cleaning of the windscreen, cleaning of the windshield, the removal of life's filters just as much as on Instagram, these layers of filters. It removed it all for me and brought me a sense of relaxation, release, comfort, a lightness that I managed to hold on to for a period of time."
"I started doing it recreationally and then started to realise how good it was for me, I would say it is one of the fundamental parts of my life that changed me and helped me deal with the traumas and pains of the past." Tell us royal fans, are you ready to jump on Harry's latest truth bomb and ride it all the way to nirvana?
Be sure to catch up on everything happening with the royal family. Come back here often for royal family news and updates.
Editorial credit: Shaun Jeffers / Shutterstock.com