General Hospital Spoilers: Monday, February 25 – Jordan's In Bad Shape – Jason & Drew Are Blind – Shiloh Grills Sam About Jason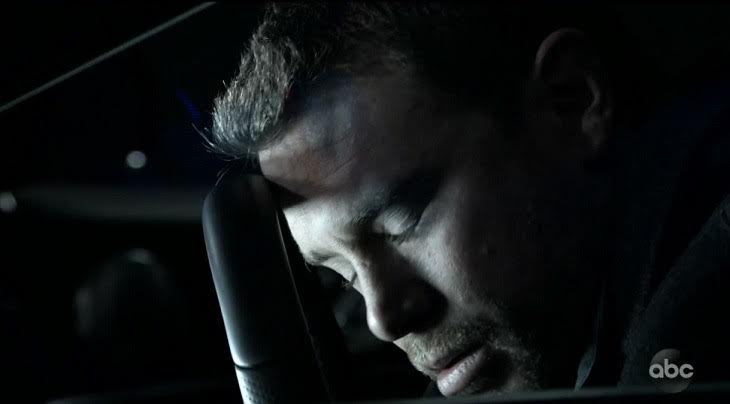 General Hospital spoilers for Monday, February 25, tease that Drew Cain (Billy Miller) will awaken confused and shaken in the hospital after falling unconscious at the wheel. He'll be blind and unnerved, and eventually he'll get the full story about what happened to him. "Did I hit anybody?" he'll want to know.
Of course, Drew did hit someone…Jordan Ashford (Briana Nicole Henry). Curtis Ashford (Donnell Turner) will arrive at the hospital to a glum-faced Stella Henry (Vernee Watson). Curtis will be able to sense that something horrible has happened. "Will you please tell me what the hell is going on?" he'll demand.
Meanwhile, Anna Devane (Finola Hughes) will continue to pummel Dr. Arthur Cabot (Time Winters) with questions about the memory transfer experiments. She'll be quick to put together that there are other unwilling participants in the study, and she'll want to know just how far the study went with herself and Alex Devane (Finola Hughes). "Did you ever transfer memory from my sister to me?" she'll ask.
General Hospital Spoilers – Maxie Gets Sasha's DNA Results
Next, on the new episode of GH on Monday, February 25, Maxie West (Kirsten Storms) and Peter August (Wes Ramsey) will anxiously await the DNA test results comparing Sasha Gilmore's (Sofia Mattsson) and Nina Reeves' (Michelle Stafford) samples. Finally, the results will be in. What will they say?
Sasha and Nina will be busy having a conversation of their own, and Nina will gush over her upcoming wedding plans to Valentin Cassadine (James Patrick Stuart). This will make Sasha feel uncomfortable, given that she and Valentin are keeping a big secret from Nina. "Please consider staying in Port Charles until the wedding," Nina will beg.
Meanwhile, Valentin will have a little favor to ask of Peter. The two men will meet at The Metro Court, and Peter will be a bit amused as Valentin needs something from him. Of course, a "little" favor to Valentin could end up being pretty big! Perhaps Valentin will have another request concerning Liesl Obrecht and her employment at The Invader.
In the latest #DAYS, Ciara learns the truth about who set the fire that almost killed her. Now she wants to know why. Watch Days of our Lives, weekdays on NBC. https://t.co/ZsCmioRrzb pic.twitter.com/BmWMBd78YD

— Days of our Lives (@nbcdays) February 22, 2019
General Hospital Spoilers – Sam Has Some Explaining To Do
At the tower, Sam McCall (Kelly Monaco) and Shiloh Archer (Coby Ryan McLaughlin) will scramble to get Jason Morgan (Steve Burton) the help he needs. Jason fell unconscious while trailing Sam and Shiloh, and now Sam will have to pretend that she didn't know Jason was on the scene. That could be difficult, as Shiloh will have questions for Sam about Jason's involvement in their evening.
Finally, on Monday, February 25, Carly Corinthos (Laura Wright) will meet up with a blind Jason at the hospital when he's brought in after his collapse. She'll naturally be worried and she'll offer support since Sam's tied up with Shiloh. During their conversation, she'll tell a shocked Jason that she's pregnant.
It looks like we're in for a great episode on Monday! Stay tuned to the ABC soap and don't forget to check Celebrating The Soaps often for the latest General Hospital spoilers, updates, and news.
Read more news, spoilers, and gossip on our Celebrating The Soaps General Hospital home