Days of Our Lives Spoilers Monday, February 25: Jack Exposes Haley's Secret, Claire Has Some Explaining To Do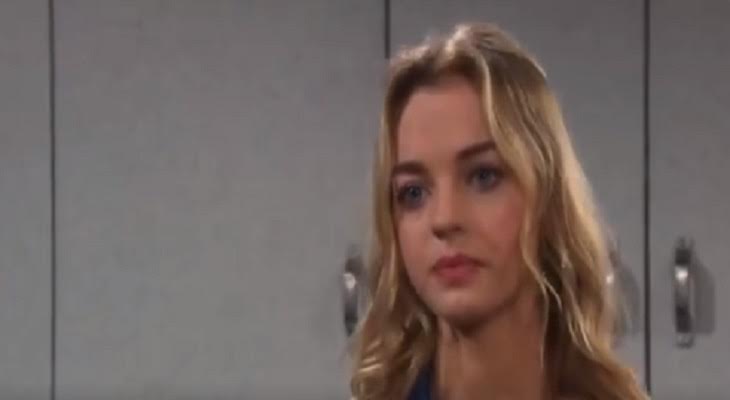 Days of Our Lives (DOOL) spoilers for Monday, February 25, 2019, reveals Hope (Kristian Alfonso) will apologize to Ben (Robert Scott Wilson) for misjudging him.
Days of Our Lives Spoilers – Hope Apologizes To Ben
Hope has tried to months to get Ben put in prison or send back to Bayview only to discover that he was innocent all along. Ben is responsible for saving Ciara (Victoria Konefal) from the motorcycle crash last year. Ben has tried to prove his love for Ciara time and again and Hope has only tried harder to keep them apart.
Even after Ben saved Ciara from the fire Jordan set to kill her, Hope still blamed Ben. Has Hope finally accepted Ciara's and Ben's relationship?
DOOL Spoilers – Jack Exposes Haley's Secret At the Mayoral Debate
Days of Our Lives Jennifer (Melissa Reeves) will host the first mayoral debate between Melinda Trask (Laura Kai Chen) and Abe Carver (James Reynolds). However, Jack (Matthew Ashford) will shock everyone, especially J.J. (Casey Moss) by exposing Haley's (Thia Megia) immigration status during the debate.
Haley will be furious at J.J. for revealing her secret to Jack. Haley will turn up missing. Will the law be able to locate her? Has Jack pushed J.J. into marrying Haley to keep her in the country?
DOOL – Eli And Lani Will Question J.J. About Haley's Whereabouts
After Days of Our Lives, Jack exposes Haley's immigration status J.J. will be questioned about her whereabouts and could be held accountable for hiding her at his apartment. J.J. could get in a lot of legal trouble for harboring Haley knowing she was undocumented.
Jack has let Eve talk him into putting his son's future at risk so he can run for mayor. Will J.J. and Jennifer ever be able to forgive Jack? Is Haley gone for good or will the law catch up with her? What will happen to Melinda for hiding Haley for all these years?
In the latest #DAYS, Ciara learns the truth about who set the fire that almost killed her. Now she wants to know why. Watch Days of our Lives, weekdays on NBC. https://t.co/ZsCmioRrzb pic.twitter.com/BmWMBd78YD

— Days of our Lives (@nbcdays) February 22, 2019
Days of Our Lives Spoilers – Why Did Claire Start The Fire?
Days of Our Lives Claire (Olivia Rose Keegan) started the fire that almost killed Ciara last fall. Tripp (Lucas Adams) and Ciara both suspect that Jordan (Chrishell Hartley) started the fire like she did the last one. Why did Claire start the fire in the first place?
Was Claire trying to kill Ciara so she could have Tripp? Was Claire trying to frame Ben as well? Will Claire pay for what she did to both Ben and Ciara? Will Claire lose Tripp when the truth comes out?
Read more Celebrating the Soaps news, spoilers, and gossip on our Days Of Our Lives homepage