General Hospital Spoilers: Sonny Goes To Great Lengths To Protect Ava — And Ends Up Paying For It
General Hospital spoilers report never in a million years would Ava Jerome (Maura West) or Sonny Corinthos (Maurice Benard) have said they'd end up back together again, but rumor has it that's where this whole thing is headed. Ava was willing to tell Sonny the whole truth, and that's saying something. Like it or not, she trusts the guy to do right by her and his family.
For all intents and purposes, they are family. But that's about to become far more official as Sonny and Ava continue to enter one another's orbit and Nina Reeves (Cynthia Watros) finds her way out of it. Is Sonny's entanglement with Ava the beginning of the end of his happily ever after with Nina?
General Hospital Spoilers — Sonny Corinthos Works Alone
According to GH spoilers, Sonny doesn't need Nina's assistance, and he'll make that quite clear when she asks if there is any way she can help him or Ava. Rumor has it Ava isn't going to like withholding the truth from Nina, but Sonny could put her on the spot and ask her to.
The last thing either of them needs is extra people knowing the truth about what happened to Nikolas Cassadine (Adam Huss) or suspicion about what could happen to the entire Gatlin family and their acquaintances. It's best if this stays between Sonny and Ava.
GH Spoilers – Claim He And Ava Jerome Become A United Front
When Sonny is working on his own to help mend the mess Ava has made, Nina might settle for the same tired explanation that there is nothing he wouldn't do for the mothers of his children. But when it looks like he's actually burning the midnight oil conspiring with Ava, the whole situation will take on another vibe.
Nina might start to question herself at that point. Is she just paranoid? Sonny would never cheat on her — much less with Ava, right? Ava wouldn't do that to her best gal pal, would she? Nina may not stick around to find out.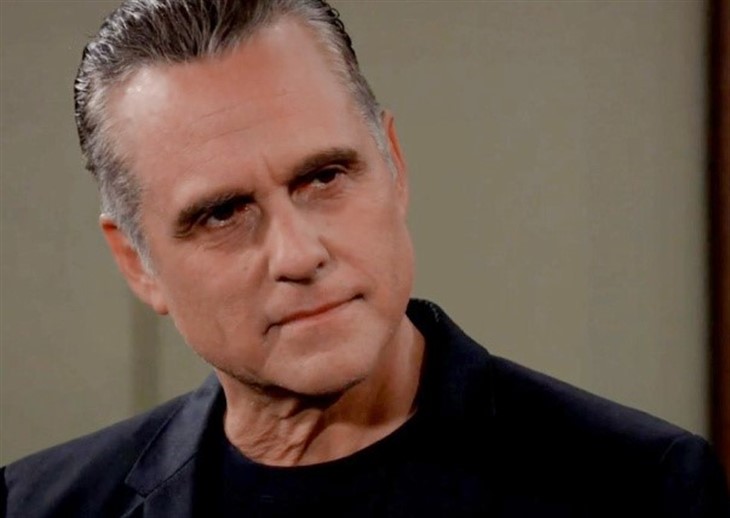 General Hospital Spoilers — Nina Reeves Feels Betrayed
Helping Ava just might cost the mob boss the best thing he feels has happened to him in years. Nina could pack up her things and leave without him even noticing with how little he'll be home paying attention to her. First, she had to play second fiddle to Carly Spencer (Laura Wright) when she was battling charges from the SEC.
Then Eddie Maine (Wally Kurth) was invited to stay in their penthouse without Nina's opinion even being asked — all to benefit his first baby mama, Olivia Quartermaine (Lisa LoCicero). Now, she's coming in second to Ava and she doesn't even know why.
Nina might love Sonny with all her heart, but she's not going to like being an afterthought to him. Will she leave on her own terms, or is she so desperate that she'll settle for whatever scraps he throws her way? Stay tuned for more GH news and spoilers to find out.