General Hospital Spoilers: Sonny Steps Up to Save Carly Corinthos
General Hospital Spoilers tease Carly Spencer (Laura Wright) is nothing if not bold and courageous. She's not exactly looking forward to doing time and leaving her kids to be raised by Sonny Corinthos (Maurice Benard) when he's planning to wed her arch enemy, Nina Reeves (Cynthia Watros). But Carly would go to prison and leave Sonny to his happily ever after before she ever turned on him. Is there a more selfless act of love?
Everyone knows the loyalty this pair operates with, and they're all waiting for Nina to slip up and prove to Sonny that she doesn't know loyalty the way his ex-wife does. Wait for it. As Carly readies herself for a stint behind bars, Sonny is going to see to it that her good deed goes unpunished.
General Hospital Spoilers — Carly Spencer Won't Take This Fall
Carly, Carly, Carly. Such a martyr, right? Well, let's be fair. Some of us love her. Carly always gets credit for doing the right thing — even if it's too late. She never pays for her mistakes, and her grief and guilt are recognized as punishment enough by everyone who knows her. So, anyone can see why it burns Nina up inside that she keeps getting away with every crime and wrongdoing she commits. As Nina scrambles to make sure Carly doesn't get off scot-free, she'll be so wrapped up in her own plans that she remains oblivious to what Sonny has going on. Big mistake, Nina.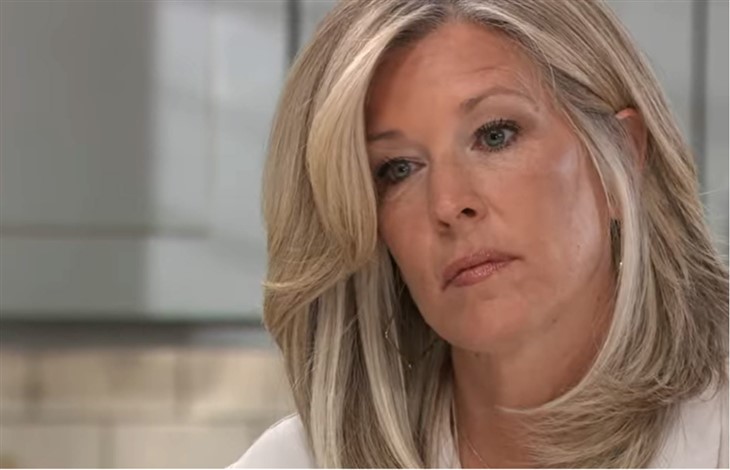 GH Spoilers – Reveal Nina Reeves Will Be Stunned
Sonny isn't going to hear of the mother of his children going to prison — especially when he knows it's really his fault. Sure, Carly committed a crime and she's actually guilty of it. But her intentions were good and thus, Sonny is willing to overlook that. Come on, how many lives has the guy taken?
Anything Carly has done can't compare. Nina should know that. She's planning to live out the rest of her days with a murderous mafia boss and yet, she'll still be livid that Carly won't go down for insider trading that she already lost everyone betting on. Of course, the bigger picture is that while Carly loses nothing, Nina is going to lose her fiancé as Sonny tells the feds to come after him and leave Carly alone.
General Hospital Spoilers — Is Sonny Corinthos Going Away?
Nina won't be able to wrap her head around it when it all goes down. At what point during her kooky scheme to play Olivia Quartermaine (Lisa LoCicero), Drew Cain (Cameron Mathison) and everyone else off of each other did her own man step up to take Carly's place?
How is she going to stop this after Sonny has already put the wheels in motion — and what does it say about their relationship that he didn't even think to consult her first? It screams "Carly comes first," actually. Nina won't forget this. Instead of holding Sonny accountable for keeping her lower on the totem pole, she's going to be even angrier with Carly for taking Sonny away from her. Stay tuned for more GH news and spoilers just ahead.