Sister Wives Spoilers: Kody Brown Gets Desperate, Takes Meri Back?
The Sister Wives spoilers hint that Kody Brown gets desperate and takes Meri back. Three of his marriages crumbled in just a few years. On top, Kody is struggling financially. Fans think he could rekindle his relationship with Meri since she makes more money. Keep on reading to learn more.
Sister Wives Spoilers – Could Kody Brown Take Meri Brown Back?
According to the Sister Wives spoilers, Kody Brown could go to desperate measures to get Meri back. He might even woo her, which he never did when they were married. One user who goes by the name HappyHippoLover came up with this theory on Reddit. The fan has a feeling that Kody may take Meri back for financial reasons.
"Reports of Kody and Meri together recently has me wondering if he could get desperate enough for money to rekindle with her. After all, there's nothing he fears more than poverty!" one fan wrote.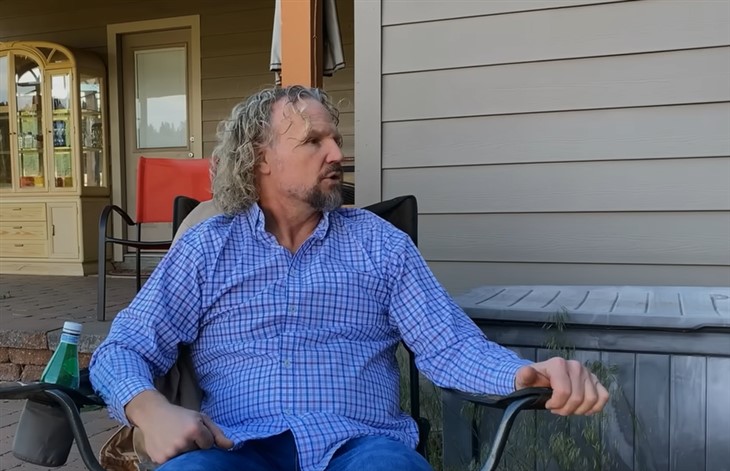 The original poster asked other Sister Wives fans if Meri would take him back. They alluded to the recent reports on Kody and Robyn Brown's financial problems. Meanwhile, Meri is enjoying her newfound friend and business. She continues to earn a generous income for herself.
Sister Wives Spoilers – Kody Brown Could Pull A Stunt?
According to the Sister Wives spoilers, Kody Brown would be willing to pull this stunt. Fans took to the thread to share their thoughts. Most of them could see him trying to win her back in the new season. They think he only stayed with Meri because of the money.
"I don't think that's wild at all. Getting back together with Meri for her money is exactly the kind of ish he would pull," one user responded. "Meri has said time and time again she is open to reconciliation," a second user noted.
Other SW fans have a feeling that Meri still financially supports Kody Brown. She revealed that she helped Kody and Robyn purchase their home. Others think she's sad enough to fall for his tricks and go back to him.
This would be a win-win with Meri. She would go back to him if he asked. She still wants him even though he never wanted her. Kody knows that he can manipulate Meri and persuade her to come back.
Sister Wives Spoilers – Fans Agree That Meri Brown Would Take Him Back.
It's not necessarily Kody who would be desperate. She's desperate enough to go along with it since she still loves him. However, it looks like they're just acquaintances.
What are your thoughts? Do you think Kody Brown will get desperate and take Meri back? Do you think they would get back together? Sound off below in the comment section.
As always, check back for more Sister Wives spoilers, news, and updates.