General Hospital Spoilers Wednesday, August 2: Cyrus Shocks, Sonny's Offer, Carly Intrigued, Chase Grills
General Hospital spoilers for Wednesday, August 2, 2023 reveals Laura Collins (Genie Francis) strongly urges Valentin Cassadine (James Patrick Stuart), but will he listen? Martin 'Marty' Grey (Michael E. Knight) is stunned. Tracy Quartermaine (Jane Elliot) pays a visit to the ladies at Deception.
Maxie Jones (Kirsten Storms) tries to cover up a mess. Leo Quartermaine (Easton Rocket Sweda) plays the middleman and tries to smooth things over. Brook Lynn Quartermaine (Amanda Setton) tries to put the kibosh on her arrangement with her grandmother. Harrison Chase (Josh Swickard) questions Dr. Austin Gatlin Holt (Roger Howarth). Carly Spencer (Laura Wright) questions Sonny Corintohs (Maurice Benard), who puts her on the spot.
General Hospital Spoilers – Wednesday, August 2, 2023: Laura Collins Urges Valentin Cassadine
Valentin seems a bit more concerned with Laura's safety than her own husband, Kevin Collins (Jon Lindstrom), is. Will she lay down the law with both of them in the interest of cutting to the chase and moving forward with their plan?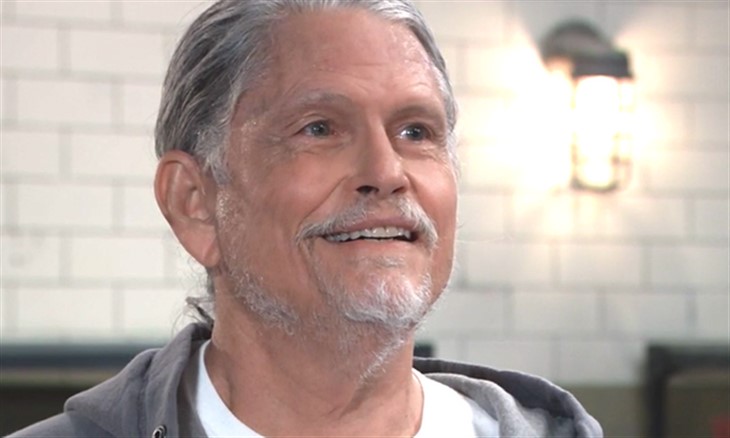 General Hospital – Spoilers Say Marty Grey Is Surprised
Marty is going to be taken aback by someone's request for him. Is this coming from Lucy Coe (Lynn Herring), or might it be Cyrus Renault (Jeff Kober) who summons him this time around? Word on the street is Cyrus is feeling like a martyr.
GH Spoilers — Tracy Quartermaine Swings By Deception
When Tracy stops by Deception, we can only hope she won't contend with Maxie or Lucy while she's there. But if this visit is personal more than professional, her granddaughter might not take kindly to it.
General Hospital – Spoilers Hint Maxie Jones Plays The PR Game
Maxie has a lot of mess to clean upon the heels of Sasha Gilmore Corbin's (Sofia Mattson) latest meltdown. Will she be able to hack it?
GH Spoilers — Leo Quartermaine Plays Nice
Leo just wants everyone to get along. Will he be able to smooth out the rough edges between his family members and make that happen? Is he doing this dance between his parents? Where is Cody when Leo needs him?
GH Spoilers — Brook Lynn Quartermaine Tests Tracy Quartermaine
Brook Lynn is confident that she doesn't have to bend to Tracy's will anymore. Will she come to regret that decision after telling her she's done doing her dirty work?
General Hospital Spoilers – Leak Harrison Chase Confronts Austin

Gatlin-Holt
Austin might not have much to say when Chase asks him about Gordon Stevens (Maurice Hall). Is the good cop onto Austin, or just following up as part of the routine protocol?
General Hospital Spoilers — August 2 — Carly Spencer And Sonny Corintohs Speak Frankly
Carly is going to be quite intrigued to find her ex-husband already knows she has taken the reins at Kelly's. When he stops by to wish her well, he'll have an offer he thinks she cannot possibly refuse. Will she anyway?
Which storyline are you most looking forward to following on GH on Wednesday, August 2nd? Let us know, and keep checking back for more General Hospital news and spoilers.