General Hospital Spoilers: Will Steve Burton Bring His Jason Morgan Role Back To Port Charles?
General Hospital (GH) spoilers suggest many shocking twists and turns in the land of Port Charles. Could one of them be Jason Morgan (Steve Burton) returning to town?
Many actors in the land of soaps play dual roles on different shows. From Wally Kurth, who acts on both GH (Ned Quartermaine) and Days of Our Lives (DOOL) (Justin Kiriakis) to Eileen Davidson jumping between the Young and the Restless (Ashley Abbott) and Days; a lot hop around from soap to soap now and again.
While currently on Days playing Harris Michaels, could Steve Burton end up back on GH as Jason Morgan at some point?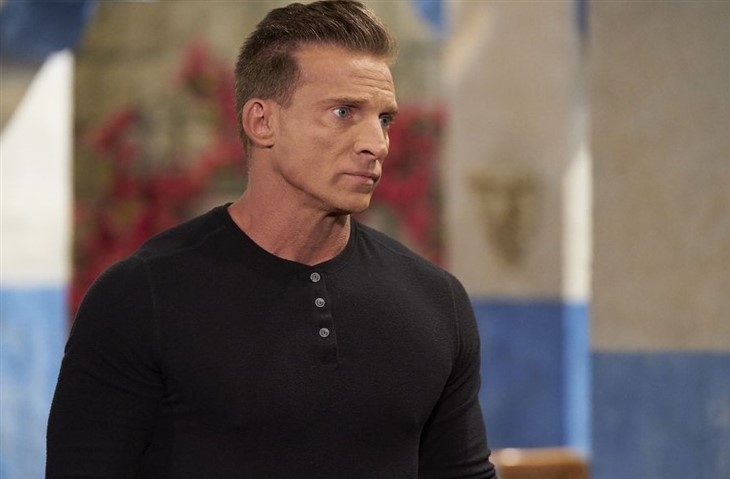 General Hospital Spoilers – Steve Burton's History In Port Charles
Steve joined GH in 1991, playing Jason Quartermaine. His character would eventually evolve into Jason Morgan, Sonny Corinthos's (Maurice Benard) right-hand man, and the actor first left the soap in 2012. He returned to the little town in 2017 and would exit storylines once again in 2021.
The reason Burton left the show the last time was due to the COVID-19 vaccine mandate that the daytime drama placed on all cast, crew, and production working on the series. With the pandemic officially over, and all mandates (for the most part) gone, could Burton reprise this legendary GH role?
GH Spoilers – Most Fans Would Love To See Steve Burton Come Back
Jason Morgan is not only an iconic character in GH but also a fan favorite. Many viewers were sad to see the actor and character leave the show, and things in the land of Port Charles have never really seemed the same since he left. His name is continually brought up in current storylines, and there really does seem to be a hole in the hearts of Sonny, Carly Spencer (Laura Wright), Michael Corinthos (Chad Duell), as well as other characters on canvas.
Now that the vaccine mandate is a thing of the past, even if Michael Harris remains in Salem, Burton could still pull double duty on both Days and GH. But would the show welcome him back? Would Burton be open to coming back?
Could Jason Morgan return to GH storylines? Tune into your favorite soap on ABC so you don't miss a moment of the drama and visit this site often for the most recent General Hospital updates, news, and spoilers.