Coronation Street Spoilers: Ryan Distressed, Couldn't Face Going to Court
Coronation Street spoilers, news, and updates tease that Ryan Connor (Ryan Prescott) receives worrying news that prevents him from facing the court. Meanwhile, Daisy Midgeley (Charlotte Jordan) felt vulnerable without Ryan's support, but muster up the courage to enter the witness box.
Coronation Street Spoilers – Ryan Connor Learns Karen Was Spying On Them
Corrie spoilers reveal that as Ryan prepares to head to court, Karen McDonald (Suranne Jones) told him that she passed on the information she discovered about Daisy's history of manipulation to Justin Rutherford's (Andrew Still) lawyer.
Discovering that Karen spied on them for her brother made Ryan distressed and unable to face the court. Ryan returns to the Street Cars flat.
Daisy unexpectedly visits the flat and is taken aback when Ryan reveals that Karen had been spying on them. The revelation leaves Daisy stunned and unsure of how to proceed.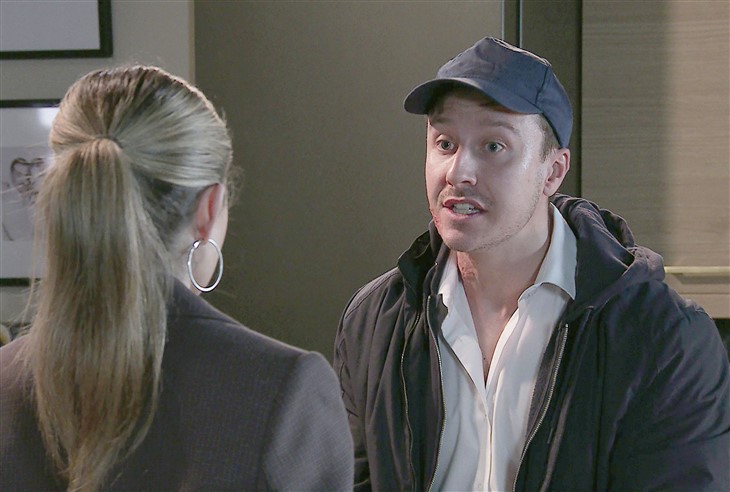 Realizing the gravity of the situation, Daisy pleads with Ryan to reconsider his decision, highlighting the crucial role his evidence plays in ensuring Justin doesn't walk free.
Will Ryan be swayed by her impassioned plea?
Coronation Street Spoilers – Daisy Midgeley Enters the Witness Box
Daisy feels overwhelmed by the prospect of confronting Justin in court without Ryan's support. Daniel Osbourne (Rob Mallard) pleads for Ryan to reconsider, emphasizing the constant fear Daisy will endure if Justin is acquitted, but Ryan remains steadfast in his refusal.
As the usher calls for Daisy to enter the courtroom, she crumbles under the pressure and confides in Daniel that she cannot face it. Daniel takes the stand as a witness and recounts how Justin relentlessly stalked Daisy leading up to the acid attack.
Carla notices Daisy and urges her to stand tall and demonstrate to Justin that he cannot control her. While the defense lawyer subjects Daniel to a rigorous cross-examination, portraying Daisy as highly emotional and unreliable, Daisy musters the courage to enter the witness box.
Will she find the strength to confront Justin and relive the traumatic attack?
Coronation Street Spoilers – Evelyn Plummer Looks At Roy Connor's Letters
Meanwhile, Roy is undergoing an operation and entrusted Evelyn a stack of letters, which will be given to respective recipients when he dies.
Corrie spoilers tease that Evelyn sifts through the stack of letters from Roy, searching for the one specifically addressed to her. Desperate to uncover its contents, she holds it up to the light.
At the hospital, Evelyn tightly grips Roy's hand, offering him words of encouragement as he is wheeled away for his operation, her nerves evident.
Be sure to catch up on everything happening with Coronation Street right now. Come back here often for Coronation Street news and updates.