Star Trek Icon Marina Sirtis Embraces Her Greek Heritage On Hallmark Channel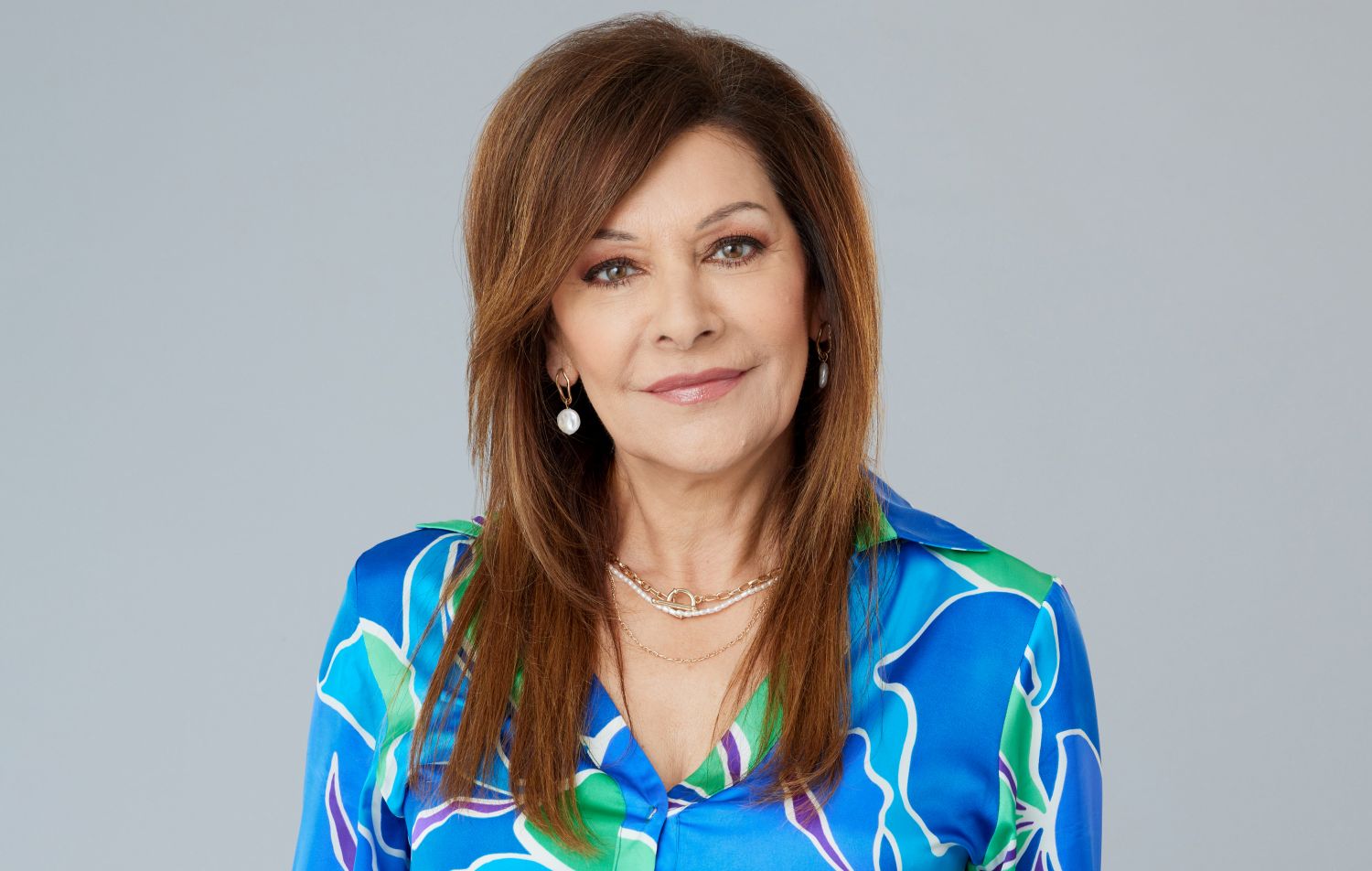 Trekkies know Marina Sirtis well for her role as Counselor Deanna Troi, and the popular actress embraces her Greek heritage in several Hallmark movies. Her latest is Love's Greek To Me, which premieres on June 10, 2023. Read on to find out more about Marina and her blue-collar upbringing and so much more.
About Hallmark & Star Trek star Marina Sirtis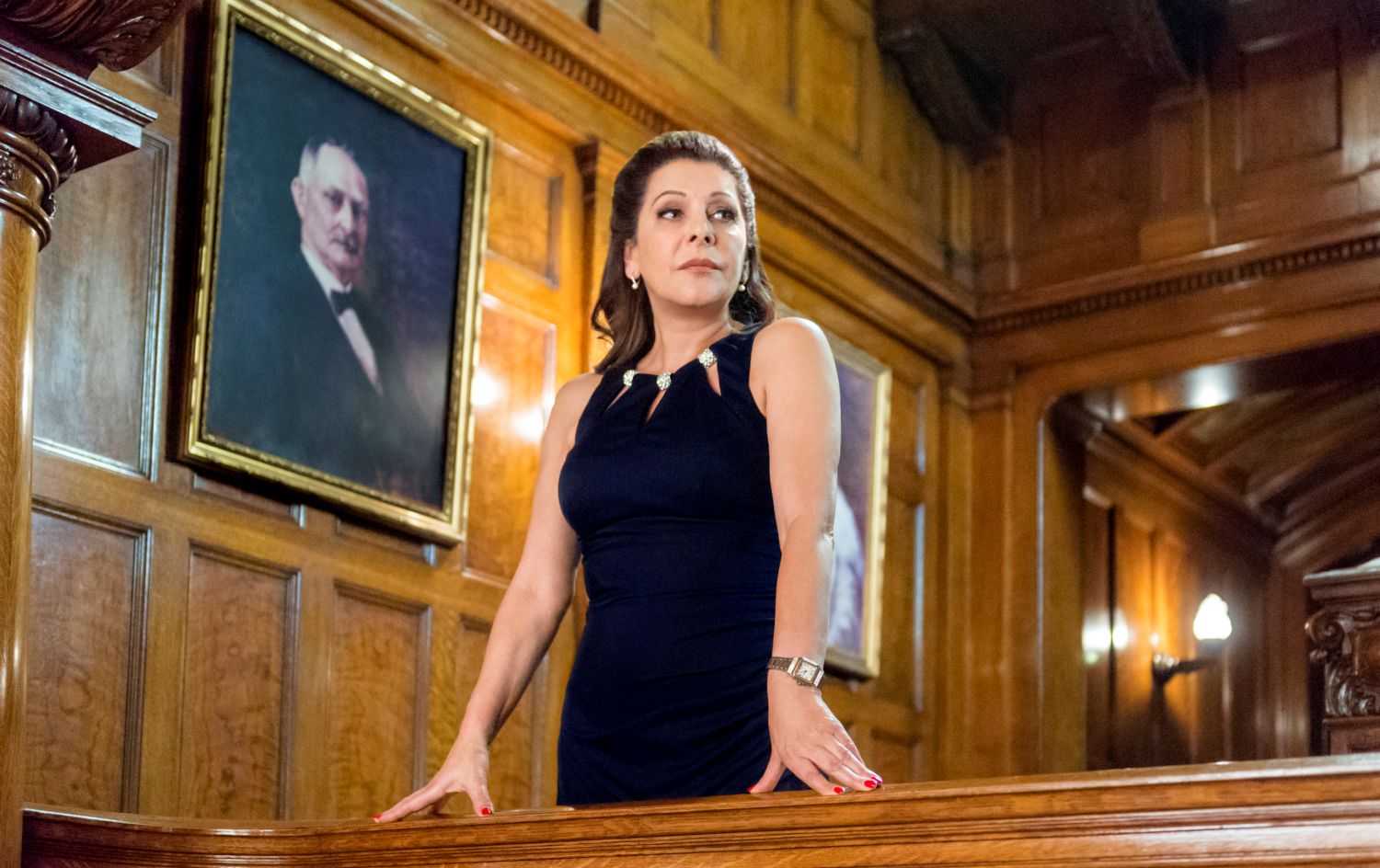 While Marina Sirtis is well known for her iconic role as Counselor Deanna Troi on Star Trek, there is much more to this talented lady. Besides her roles in Terminal Error (2002) and Crash (2004), she has also enjoyed various roles in Hallmark movies. So far, she has starred in My Summer Prince and Valentine's Again on the feel-good network. More recently, she features in the upcoming movie, Love's Greek To Me, where she celebrates her Greek heritage.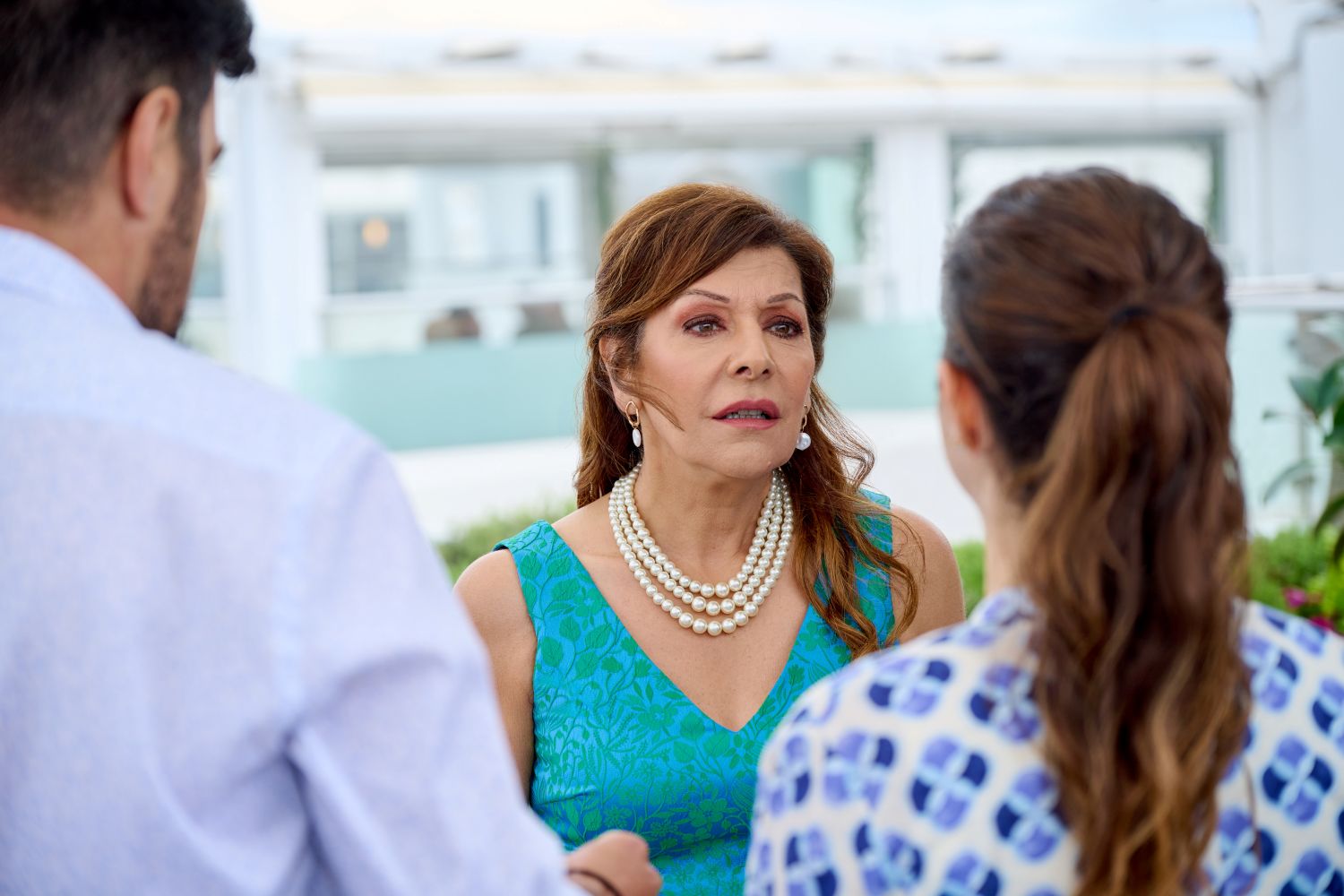 Of interest to note, Sirtis has given her voice to a number of video games, including XCOM 2: War of the Chosen, Elite: Dangerous and Mass Effect: Legendary Edition. Meanwhile, she also has a theatrical background in both the UK and the United States where she acted in several stage productions.
Marina Sirtis and family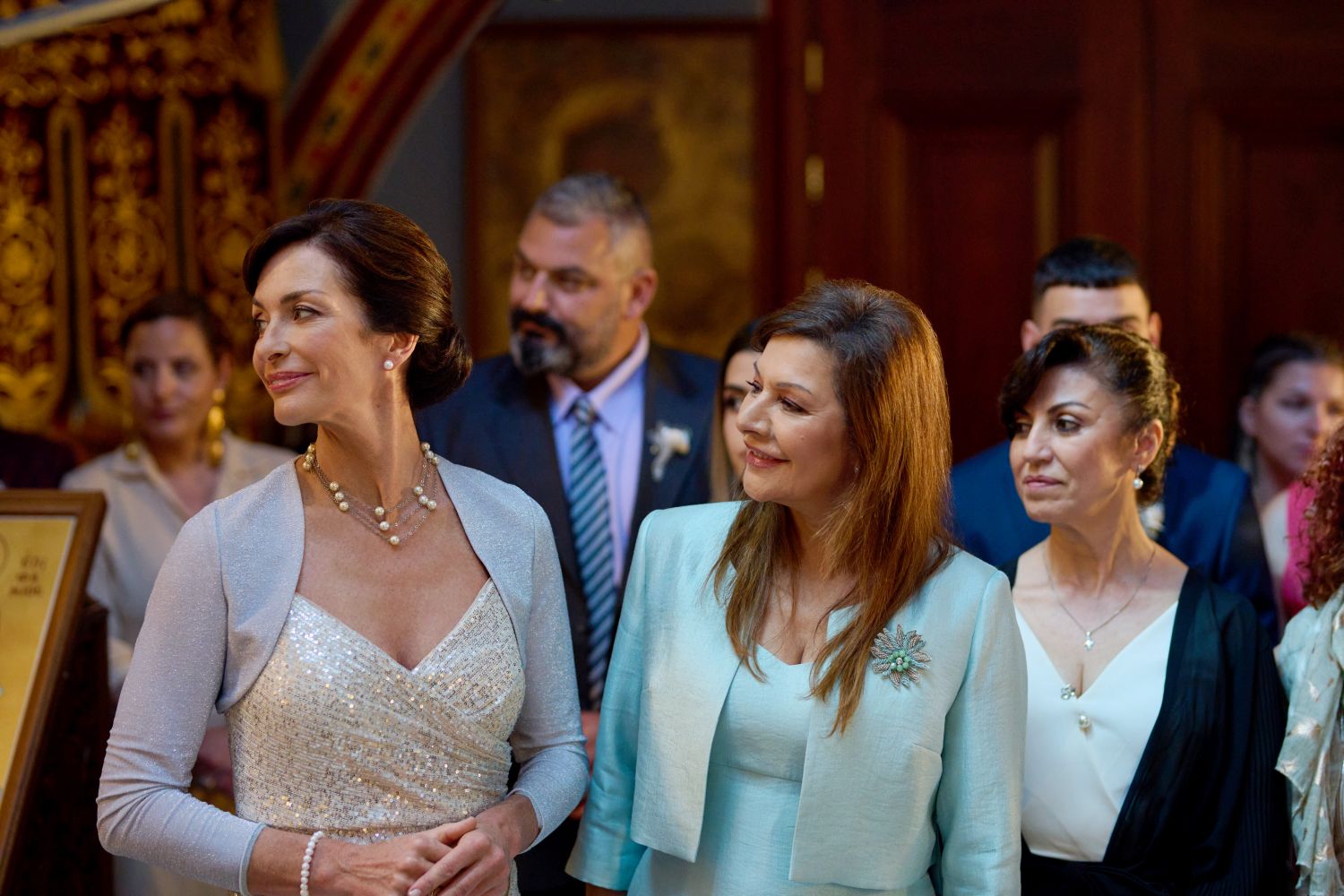 While Marina was born in the UK, her Greek family has a special place in her heart. Meanwhile, her brother, Steve Sirtis is a professional soccer star in Greece. Moreover, Sirtis was married to guitarist Mike Lamper, who she met on the Star Trek set in 1992 and they stayed together until he passed away in 2019.
Sirtis was born in London, where her mother, Despina, instilled a strong work ethic, while her father, John is a tailor. When she was young, along with her mother, she helped her father with the final touches of his tailoring.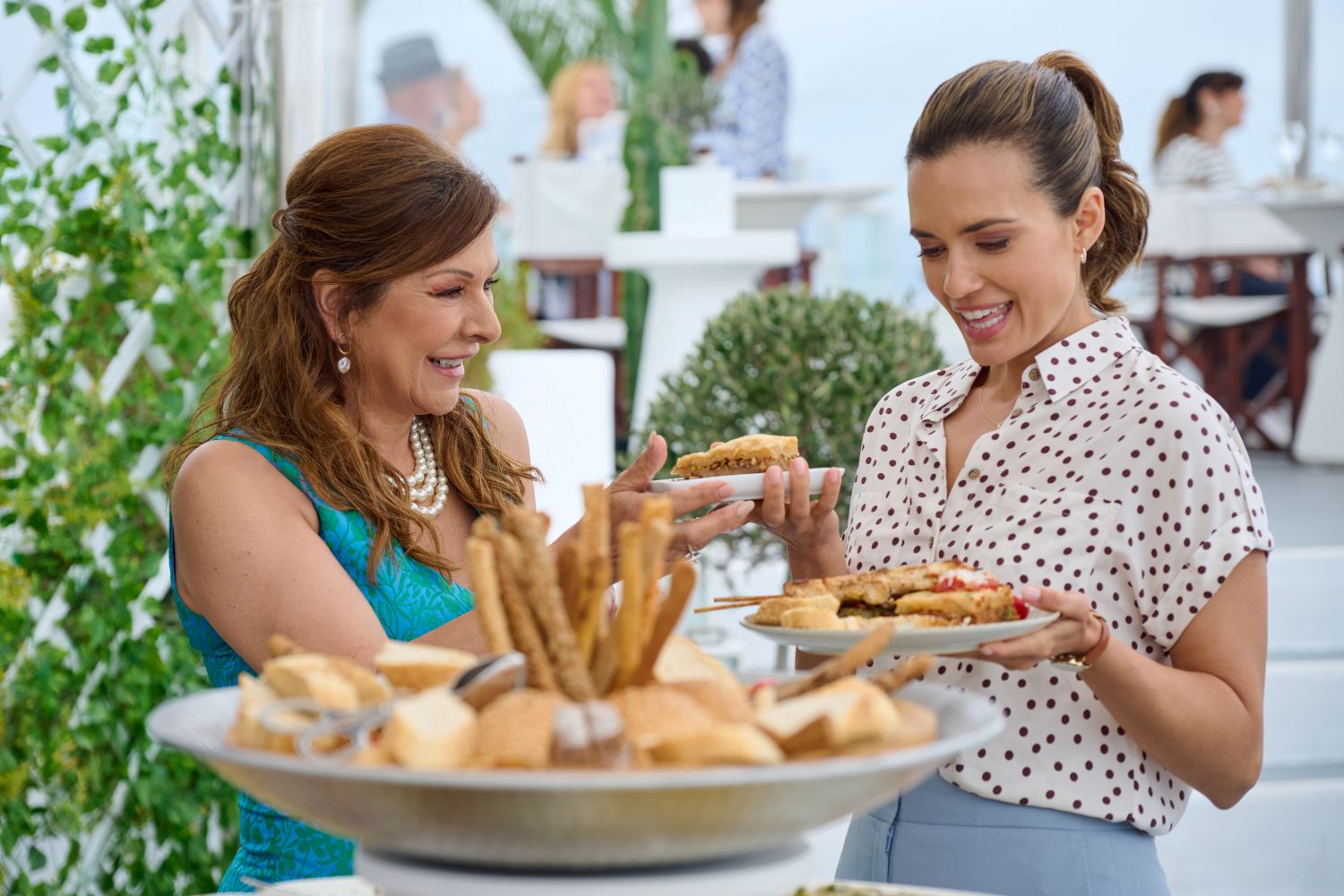 Meanwhile, despite her English accent, she is fluent in Greek and embraces her cultural roots and loves cooking Greek dishes. In fact, according to Greek City Times, she shares many of her recipes with her fans on her website. These include iconic Greek dishes such as baklava and tzatziki and she even shares her own Greek cookie recipe.
Love's Greek To Me on Hallmark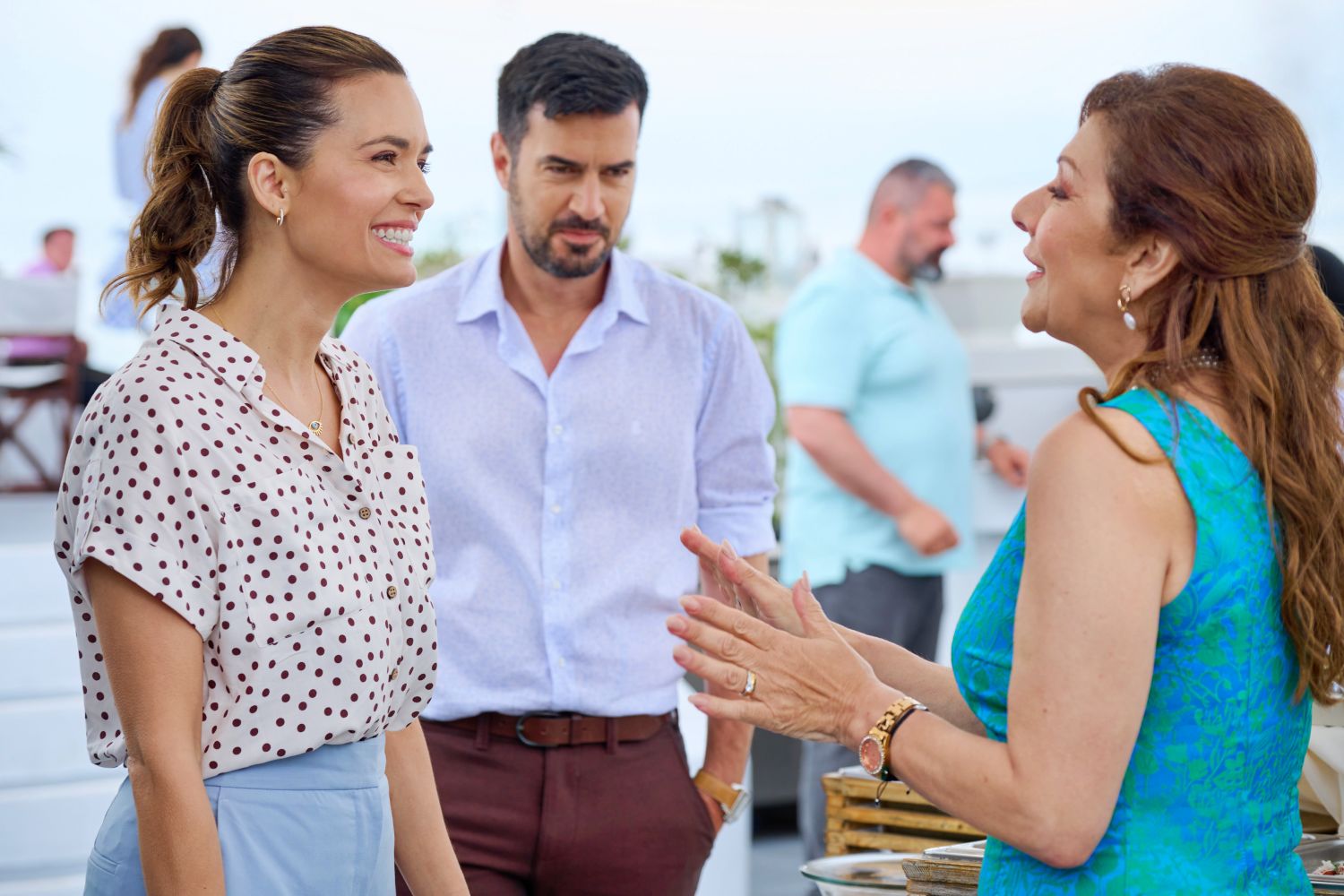 Moreover, while she celebrates her Greek heritage, she will soon be seen in one of the June Weddings movies on Hallmark Channel. Love's Greek To Me is set in beautiful Santorini and tells the story of Athena, the Greek mother of Mike (Yannis Tsimitselis). Mike and Ilana are in Greece to attend the wedding of Mike's sister, Alex (Katerina Konstas). After Mike proposes to his American girlfriend, Ilana (Torrey DeVitto), his mother becomes totally consumed with wedding planning. It seems Athena is so thrilled to gain another daughter and just can't help herself.
This leads to her purchasing a wedding gown for her future daughter-in-law, and even booking the church despite the fact that Ilana and Mike are in no hurry to tie the knot. In fact, Ilana becomes uneasy about what the future may hold for her and Mike, making her wonder if they are truly meant to be together. Read more about the movie here.
Love's Greek To Me premieres on June 10, 2023, at 8 pm ET/PT on Hallmark Channel. Readers can enjoy the trailer for the movie below.
Readers, are you excited to see Marina Sirtis in her latest role on Hallmark Channel? Let us know by dropping a comment below.