Yannis Tsimitselis On Hallmark's Love's Greek To Me And Greece's Beauty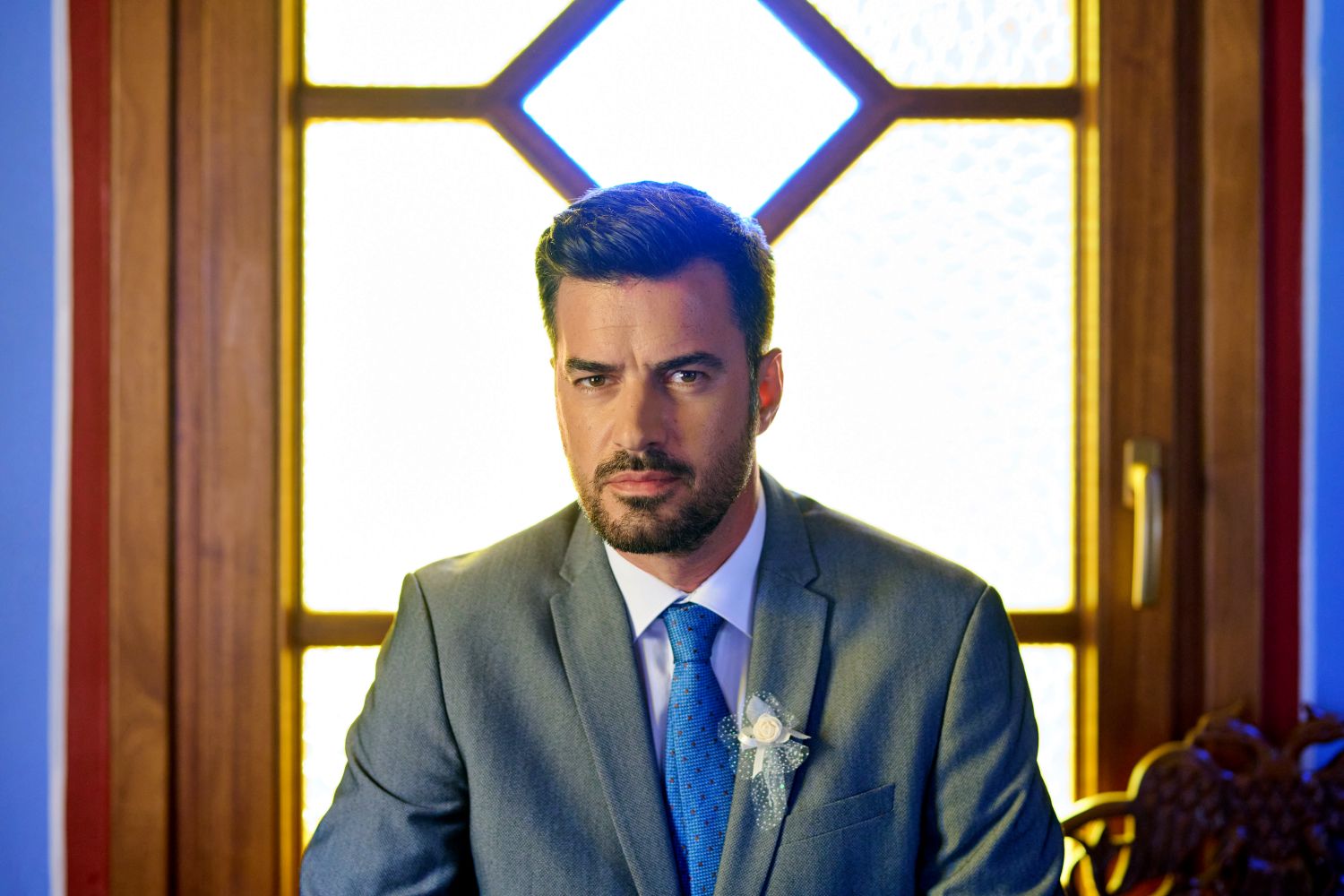 Premiering on Saturday, June 10 on Hallmark Channel, the new, original movie, Love's Greek to Me, stars Yannis Tsimiselis, Torrey DeVitto and Marina Sirtis. The movie was partially filmed on location on the Greek Island of Santorini. In a recent interview, Tsimitselis opened up about making the movie and the beauty of the island.
Yannis Tsimitselis on Love's Greek to Me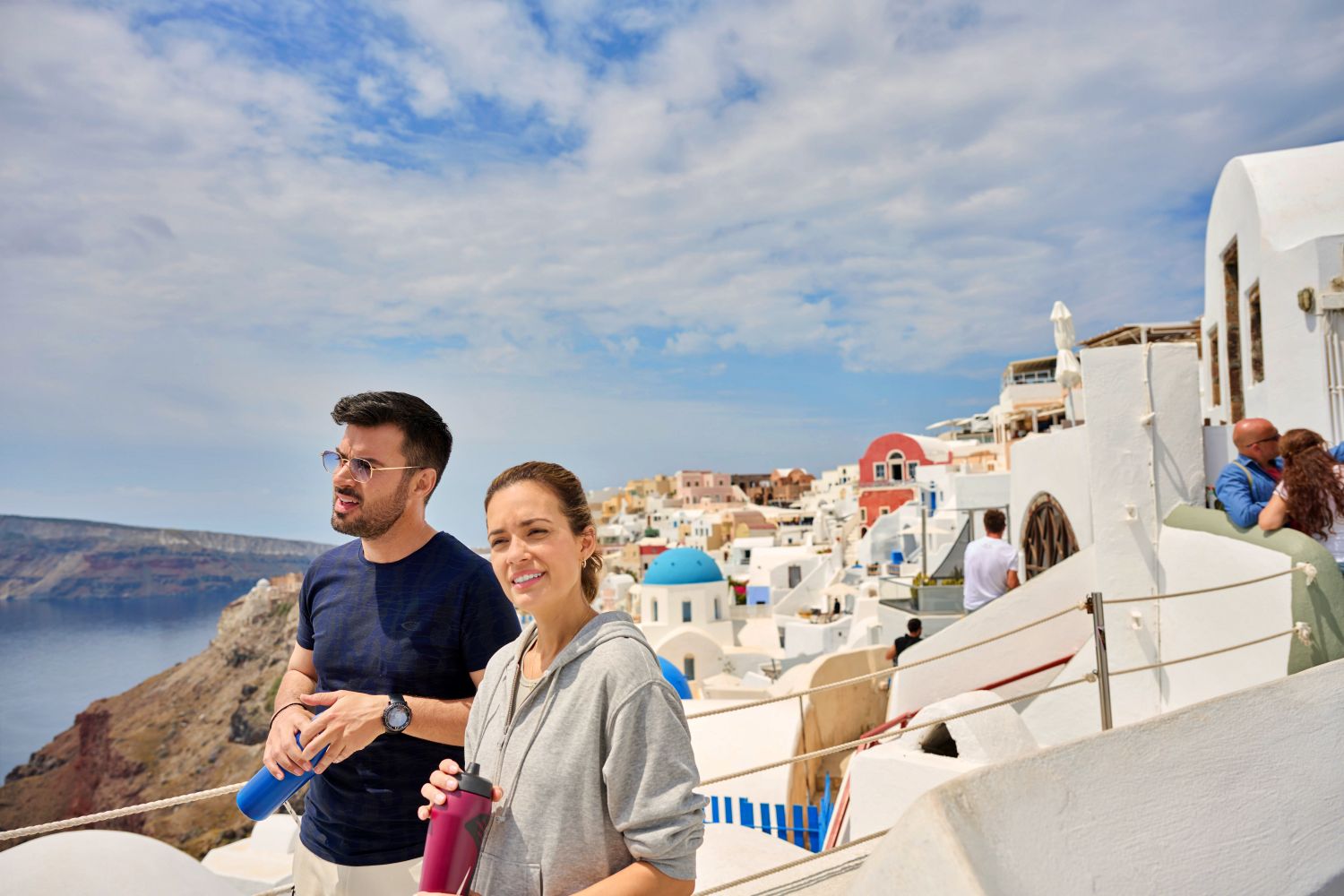 Airing as part of Hallmark's June Weddings programming event, Love's Greek to Me stars Yannis Tsimitselis, Hallmark actress Torrey DeVitto and iconic Star Trek star, Marina Sirtis. Speaking to Markos Papadatos of Hellenic News, Tsimitselis described making the movie, saying, "This movie was a really nice and memorable experience," adding:
This movie was the first that I've made out of Greece yet one that will never play in Greece, which is the odd thing.
Speaking of working with Torrey DeVitto, Marina Sirtis and Dimitri Gripari, the Hallmark actor said they were "very nice people," adding that it was a warm atmosphere while shooting the film. Moreover, he said that after filming, they spent time together, which was a wonderful experience for him.
"I worked hard on this film, and I really hope it has the best outcome," he said. "I am looking forward to see what happens."
Filming in Santorini and Bulgaria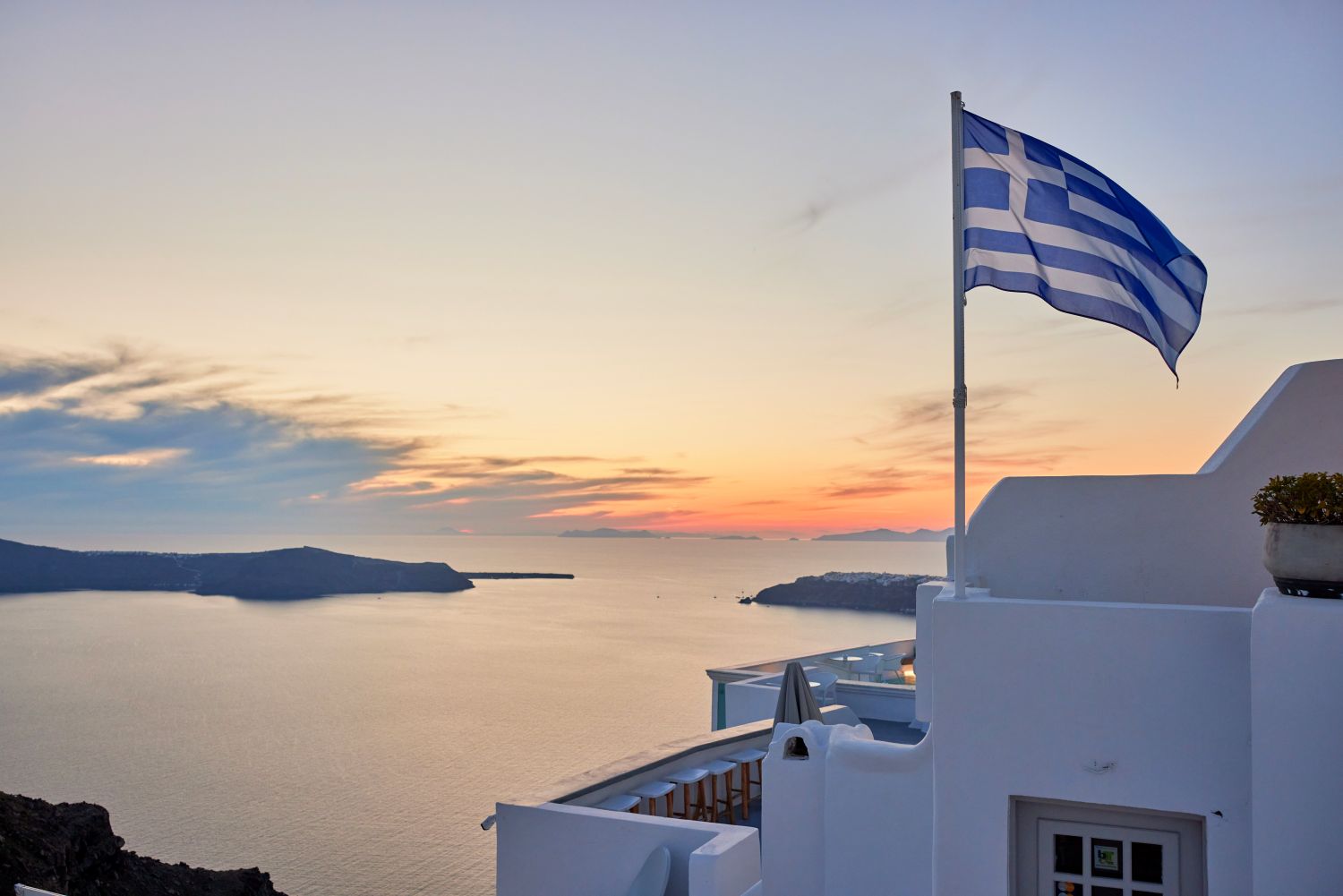 What is great about the movie is the fact that it was partially shot on location in Santorini, Greece, and Bulgaria. Yannis said that Santorini is a "gorgeous island" and that there was only one problem with the filming location. He said that there was too much light on Santorini, especially as all the houses are painted white. Tsimitselis said:
Regardless, it was a clean, Greek light, and it was a very beautiful island, and the same holds true for Bulgaria.
Moreover, the actor said how proud he was of the movie, as it showcases the energy of Greeks, saying, "Greeks are very dynamic and extroverted group of people, and we showcase our emotions very vividly. I invite everybody to visit not only Santorini but the other beautiful Greek islands as well, which are infinite."
Yannis Tsimitselis on 'overbearing' moms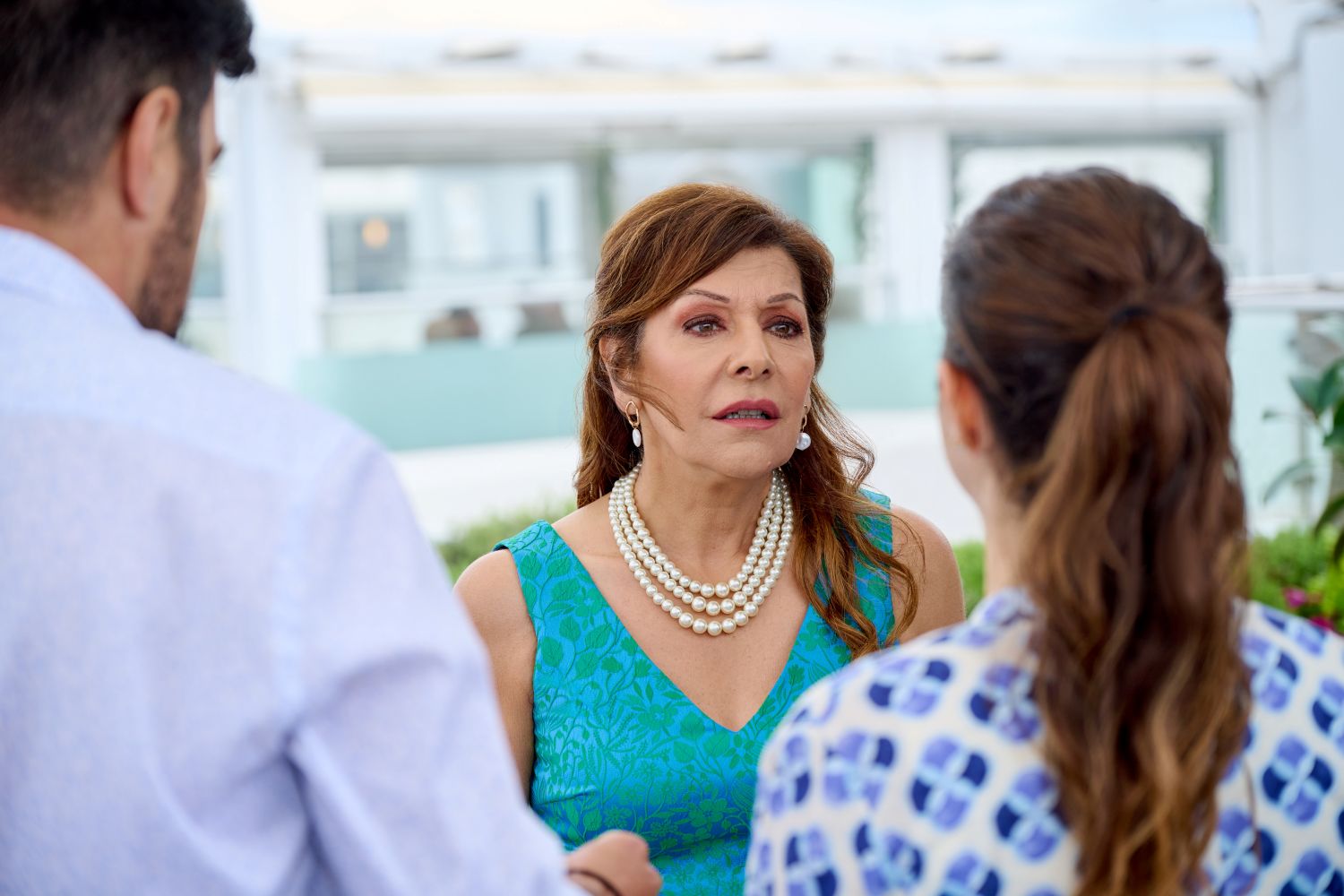 Love's Greek to Me tells the story of Ilana (Torrey DeVitto), who travels to Santorini with her Greek boyfriend, Mike (Tsimitselis) for his sister's wedding. However, after Mike surprises Ilana by proposing, she gets caught up by his overly enthusiastic mother, Athena (Sirtis).
Speaking of Sirtis' role, Yannis said, "I hope viewers are able to see the beauty of Greece in this film, and I hope the moms that watch it aren't so overbearing to the brides," adding with laughter, "I hope they give the couples some space so that they can be happy." Moreover, the actor said he really enjoyed the script, because it was a "very Greek script."
Meanwhile, Yannis explained that he can speak English, but not fluently. This made it somewhat of a challenge for him to learn all the lines, but added, "It was the best experience this year for me."
The new Hallmark actor shared that he hails from Messolonghi in western Greece, not too far from Patra. However, he lives in Athens as the film, TV and theater projects he does are based in Athens.
Yannis Tsimitselis on success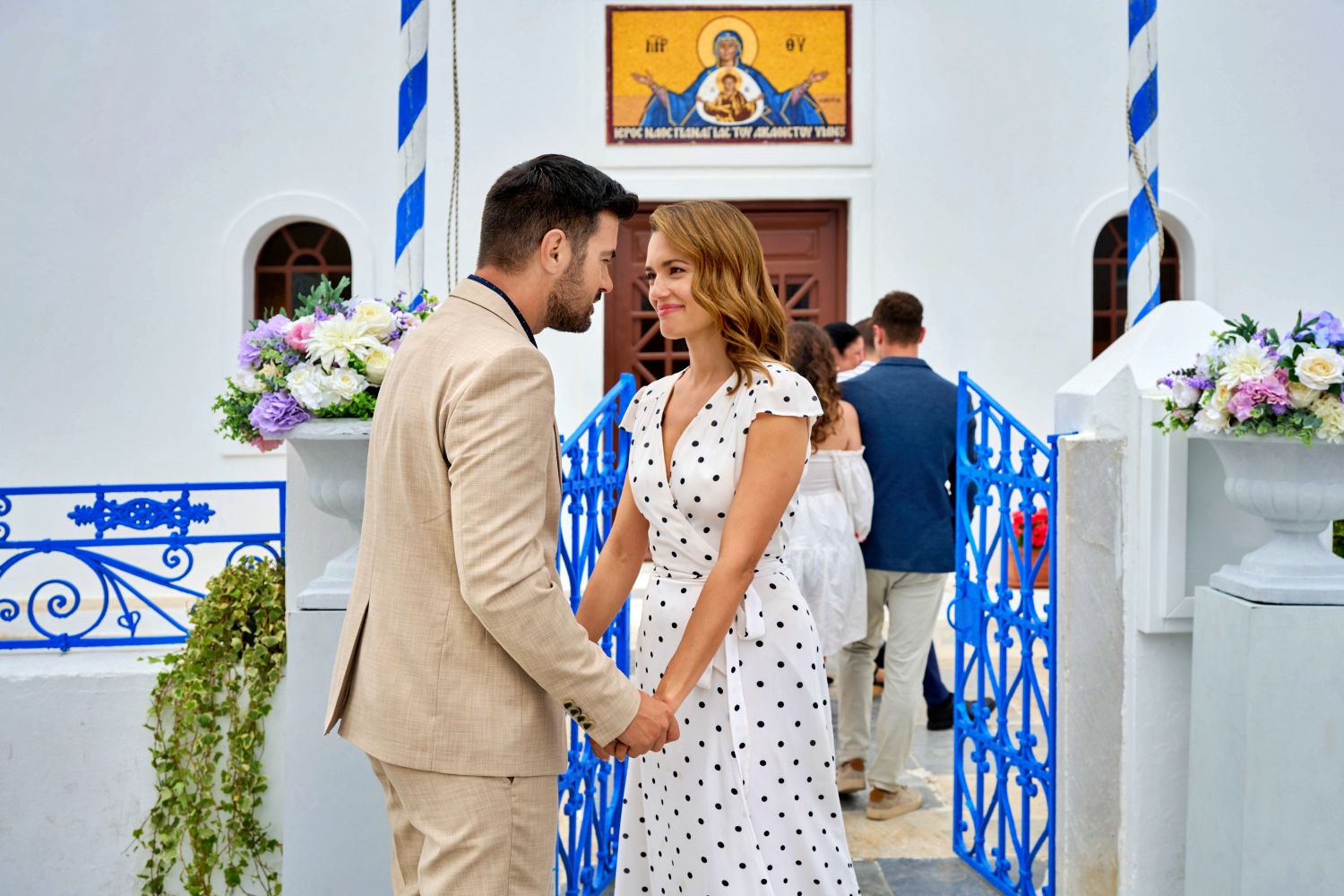 When asked his definition of success, Tsimitselis said:
To be happy and healthy, as well as making a living from doing what I love, which is acting. Also, going fishing with friends, going to see my favorite sports team (Olympiacos), and for time to pass nicely and smoothly. Everything else is extra.
He went on to explain that his goal is to have contentment in life, adding that he loves his job, even though he is working too much.
Love's Greek To Me premieres on Saturday, June 10, at 8 pm ET/PT on Hallmark Channel as part of the June Weddings programming event. Readers can watch the trailer for the Hallmark movie here: