Royal Family News: Prince Harry May Be Unable To Return To The US After Admitting Drug Use
British royal family news reveals that Prince Harry could be treated like a petty convict if he dares leave the US and expects to be allowed back in, according to legal experts.
That's because there is a huge bruhaha over his braggy drug use and the US having a policy against allowing druggies into the country. Why is he here then, questioning the First Amendment and inserting himself into American politics? That's a great question. Let's unpack the legal mess Dirty Harry may have made for himself.
Royal Family News: Harry Could Be Disbarred
After boasting about his drug use in his memoir Spare, Harry may now be "denied re-entry to the US by any border official … The border officials could grill him on the admissions if he failed to declare it on his visa application form," and "It means the Duke of Sussex could be stopped from returning to the US next month after his trip to London as he sues Mirror Group Newspapers over allegations of phone hacking." Yes people, that is the sound of karma trilling.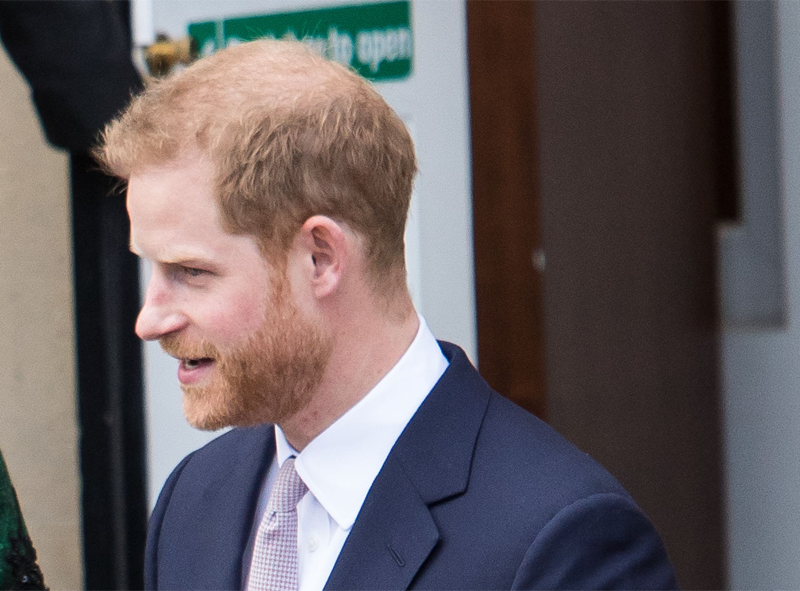 Royal Family News: Harry and His Drug Use
After questions were raised as to how Harry may have been given special privileges to enter the US, the federal government must now answer to this claim in court next Tuesday.
At that time reps will be made to answer "questions regarding Harry's visa application after he admitted taking cocaine, cannabis and magic mushrooms."
This stunning development is due to the think tank The Heritage Foundation suing "Joe Biden's administration to force officials into releasing the Duke's immigration files."
Royal Family News: Harry's Lawsuit
Immigration lawyer Raymond G. Lahoud told DailyMail.com of Harry: "Every time he comes into the US he is supposed to go through Customs and Border Protection (CBP). Any person would be asked those questions and would be turned away if there is a clear record of drug use [that has not previously been declared]."
He added, "If I am a customs agent, I have the right to answer whatever questions I want. If he has violated any law with regard to drug use, that's grounds to be turned away, regardless of whether there was a conviction."
And that boys and girls, is how the actual law works. When it's applied, that is. Tell us royal fans, do you think that there is a different set of rules for celebs and princes?
Be sure to catch up on everything happening with the royal family. Come back here often for royal family news and updates.
Editorial credit: Mr Pics / Shutterstock.com