Neighbours Spoilers: Leo Tanaka Goes On A Rampage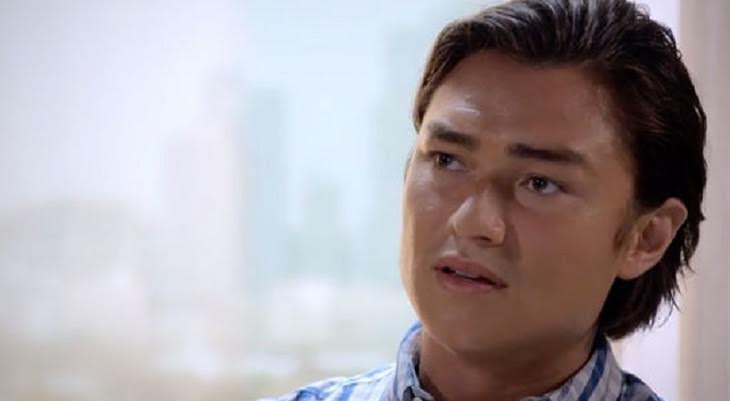 Neighbours spoilers tease that fans will surely take delight in watching Leo Tanaka seek out revenge on his father and ex girlfriend by trashing the penthouse next week.
After discovering that his Dad and ex-girlfriend have decided to peruse a relationship only hours after she had dumped him, Leo is heartbroken, betrayed and, above all, angry.
This week viewers will watch Leo get down on one knee, proposing to Terese on valentine's day. Realising that she doesn't want a life with him anymore, Terese rejects the proposal before breaking up with him and finally reuniting with his father.
Leo only finds this out when he walks in on Paul and Terese sharing an intimate moment in her office, leaving him shocked. When he demands an explanation they both reassure him that they were not having an affair behind his back, but this doesn't make the shock or betrayal any easier for him.
Here's a little interview with Colette Mann who plays Sheila Canning about filming today's episode. Would you like to see more #Neighbours behind the scenes? pic.twitter.com/x1UHVwd8p7

— Neighbours (@NeighboursTV) February 18, 2019
To make things worse, Leo later spots Terese and Paul kissing in the Lassiter's complex, clearly not worrying about how he feels. Leo picks up a nearby Valentine's decoration and throws it at them but causes chaos when he hits resident Vera Punt instead. Still wanting to get revenge, Leo makes his way up to the penthouse and trashes the place.
Leo hopes that sleeping with a traveller from The Backpackers will help him get over the hurt but it doesn't work, so he sets his sight on The Waterhole instead. He plans to sabotage the pub and get it shut down but doesn't realise that the community is holding a fundraiser for the Rebecchi's there.
After Piper agrees to help him fix things before it's too late and the fundraiser is ruined she hopes that his plan for revenge will be over. However, she's left disappointed to find out that it's not…
Tune into Neighours on Monday 18th and Tuesday 19th to watch these scenes unfold.
Check out our exclusive Neighbours spoilers page for more details!
Want up-to-the-minute soaps news, spoilers, and gossip on your social feeds? Just hit 'Like' on our Facebook page and 'Follow' on our twitter