90 Day Fiance Anfisa Nava Gets Candid About Her Plastic Surgery History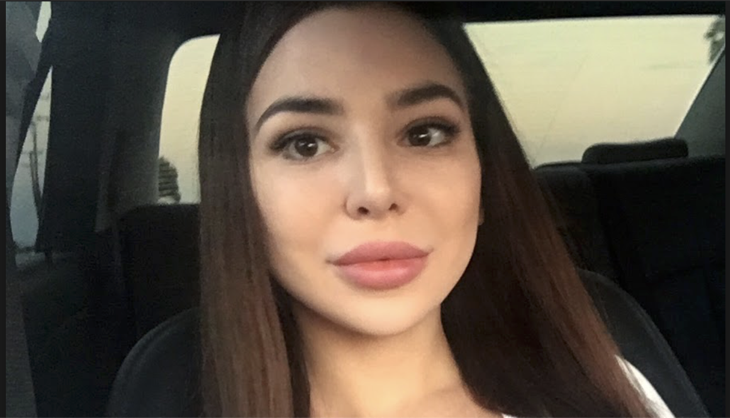 "90 Day Fiance" alum Anfisa Nava has never been one to shy away from showing off her body–and the enhancements she wants to get to be in perfect shape. In fact, the Russian-born reality star allowed the "90 Day Fiance" film crew to document her consultations with plastic surgeons in previous episodes of the show. But exactly how many nips and tucks has she had? Anfisa finally answers all questions about her plastic surgery history.
In her latest YouTube video, the 23-year-old revealed that she's always been self-conscious about her "big nose," which she got bullied for when she was growing up. At 18, Anfisa was diagnosed to have a deviated septum, which allowed her to get her first surgery–a nose job. That was in 2015, the same year she met her American husband, Jorge.
The following her, Anfisa decided to get breast implants, which Jorge paid for. The couple, now engaged, shortly moved to the United States and Anfisa found herself in the mecca of cosmetic surgery. In Los Angeles, the sexy starlet sought out to get another nose job because she wasn't happy with her first one. However, a doctor advised her to get a chin implant instead to alter the shape of her face.
Anfisa revealed that her last procedure was another nose job last year. She claimed that she's still not 100% happy with the results, but another surgery will have to wait.
So, for those "90 Day Fiance" fans who are counting, Anfisa Nava confirmed that she's had at least four major surgeries: two nose jobs, breast implants, and a chin implant. She didn't mention the non-invasive procedures she's previously admitted to having, namely, Botox and lip fillers.
As for her sexy figure, Anfisa credits it to hours and hours of intense workouts. The reality star has been posting photos and videos of her at the gym, showing off her new trimmed body.
Aside from vlogging and working out, Anfisa is also keeping herself busy at a local community college, where she's said to be getting a degree in business. Meanwhile, her husband Jorge is currently in prison serving a 22-month sentence after authorities found 300 pounds of marijuana in his possession. Because of the couple's situation, it is unlikely for the two to appear in future "90 Day Fiance" spin-offs.
Want up-to-the-minute soaps news, spoilers, and gossip on your social feeds? Just hit 'Like' on our Facebook page and 'Follow' on our Twitter account.