'90 Day Fiance' News: Paola Mayfield Reveals Tragic Previous Miscarriage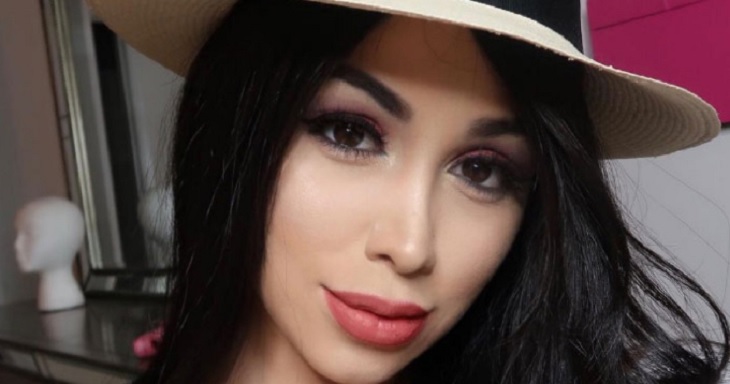 Former "90 Day Fiance" star Paola Mayfield is sharing her deepest emotions on social media. The 31-year-old reality star recently took to Instagram to reveal painful lessons and previous losses that she experienced.
Pao, who is currently pregnant with her first child, revealed that this wasn't her first pregnancy. She divulged that she actually got pregnant last year, only to lose the baby in a painful miscarriage.
According to the "90 Day Fiance" alum, last year was especially hard for her. Not only did she suffer a miscarriage, but her grandmother also passed away. Pao went on to state that because of these unfortunate events, she lost herself and "made so many mistakes" to the point that she and her husband Russ almost broke up.
"Last year was really hard. I lost my first baby, I lost my grandmother, I lost myself and I made so many mistakes and all of this together almost ruined my marriage. I didn't know how to handle all these situations," Pao wrote.
While 2017 may have been a tragic year for Russ and Pao, the couple surely fought hard for their marriage and now they're blessed with a new healthy pregnancy. In August, Russ and Pao announced that they were expecting a baby. A few months after, they confirmed that they were having a baby boy.
Pao has not revealed her exact due date, but based on her growing baby bump, she may be having her baby boy very soon! The Colombian-born reality star has been updating her fans throughout her pregnancy, often posting videos of her pregnancy workouts and diet. Because of this, Pao has received criticisms from concerned fans, who argue that too much exercising may be harmful to her unborn child. But Pao has repeatedly insisted that she and her baby are safe.
Pao concluded her emotional IG post by thanking her fans who have been supporting her all this time. She posted a festive photo of herself dressed in red lingerie, proudly showing her pregnant belly.
"We always like to show our best on social media but behind a happy face and a cute picture there may just be an underlying story of someone going through a hard time," she ended her post, adding a bunch of hashtags including #ProudMom.
Pao debuted on "90 Day Fiance" Season 1 with her American husband, Russ. The pair have since appeared on multiple spin-offs of the reality show.
Want up-to-the-minute soaps news, spoilers, and gossip on your social feeds? Just hit 'Like' on our Facebook page and 'Follow' on our Twitter account.