90 Day Fiance Paola Mayfield Scares Fans With Her Intense Pregnancy Workout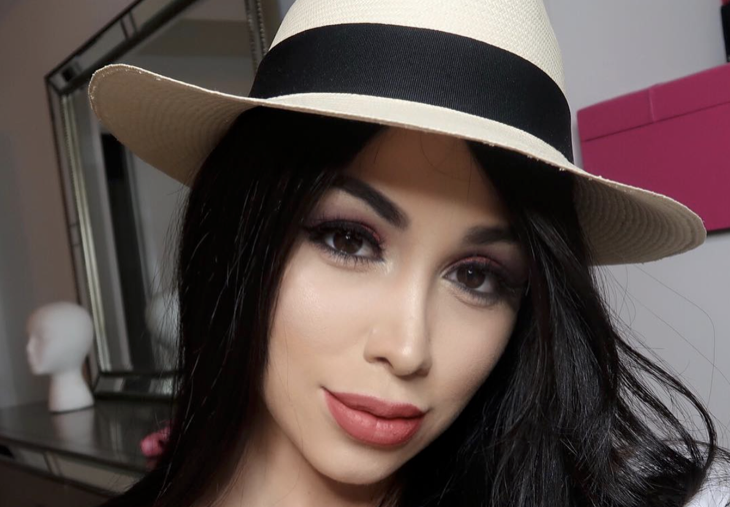 Pregnant or not, there's no stopping Paola Mayfield from working out! The "90 Day Fiance" alum, who is expecting her first child with husband Russ, is determined to maintain her fit lifestyle. But fans are worried that the 31-year-old mom-to-be may be taking her workout sessions way too far.
In her recent Instagram post, Pao posted several videos showing her intense workout routine. With her baby bump half-bare, the reality star can be seen doing squats, hip thrusts, and even carrying a full-sized barbell! Could she be putting her baby at risk?
90 Days Fiance News – Fans Commented On Pao's Workout
Many "90 Day Fiance" fans think so. Pao's comment section is flooded with her followers reminding her to be safe and take it easy for the sake of her baby.
"Sit down, [you're] hurting the baby," one fan wrote. "What's more important, the baby or your body?"
https://www.instagram.com/p/BqLQfIlAHFs/
"I hope you realize that your baby can die in your uterus because you are working too hard," another one commented.
Pao was quick to defend herself and explained that she's it's perfectly safe for her to continue exercising even while pregnant because her body is used to intense physical activity. Prior to getting pregnant, the Colombian-born reality star was also an aspiring model and a fitness instructor.
Despite her bashers, there were fans who also took Pao's side and praised her for keeping fit while pregnant.
"You are killing it! Such a great body, even preggo. Your recovery after birth will be easier. Wishing you and Russ the best!" one excited fan wrote.
Pao and Russ first announced their pregnancy back in July. In August, the couple happily revealed that they are expecting a baby boy. While they haven't disclosed their due date yet, Pao's pregnant belly hints that her delivery could be closer than fans think!
Pao and Russ were part of the first season of "90 Day Fiance" and starred in multiple spin-offs after. With a new baby on the way, fans are hoping to see the couple again in future seasons of the hit TLC reality show.
Want up-to-the-minute soaps news, spoilers, and gossip on your social feeds? Just hit 'Like' on our Facebook page and 'Follow' on our Twitter account.