Amy King Takes Dig At Uncle Jim Bob Duggar
Duggar Family News reveals that Amy King has a lot to say about her aunt and uncle responding to the new Amazon docu-series, Shiny, Happy People. As soon as the series premiered, Jim Bob and Michelle Duggar made a statement about how they felt about it. They gave it a scathing review. Now Amy is ready to clap back at her relatives.
Duggar Family News – Amy Claps Back At Jim Bob and Michelle
Amy was featured as "cousin Amy" on 19 Kids and Counting. She was seen as very rebellious and the Duggar children always said that they loved her, but they would never act like her.
Amy listened to rock music and her style of dress wasn't modest like her cousins. Now that she has a family of her own, she does not follow the Duggar way of parenting or dress. In fact, her famous family still sees her as rebellious.
Now that Amy has appeared on the docu-series, she has been very open about the IBLP religion and her famous family. The docu-series exposes the leader, Bill Gothard and how he forced homeschooling and female subservience onto his followers.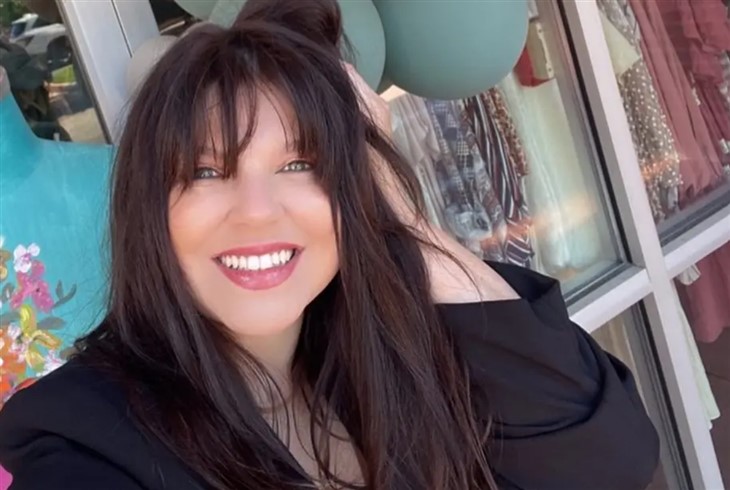 When the show premiered, Jim Bob and Michelle made an official, public statement. They wrote, "The recent 'documentary' that talks about our family is sad because in it we see the media and those with ill intentions hurting people we love. Like other families, ours too has experienced the joys and heartbreaks of life, just in a very public format." As soon as Amy saw this, she knew that she needed to clap back at her relatives.
Duggar Family News – What Amy Thinks About This Statement
Amy was quick to tell her fans that she felt as if her aunt and uncle were "gas lighting" fans with this statement. She said, "I felt like, in that moment, they could have been humble, and they could have said, 'We're sorry for the victims.'
They could have done that, but instead, they didn't. They didn't. That's really, really sad that they're still protecting a pedophile. It's very sad. It doesn't show any support for the actual victims, and that is what the documentary is all about."
The documentary focuses on the the sexual abuse that went on in the Duggar home and in the IBLP. There are some serious issues still going on in the religion.
This documentary hopes to focus on the horrible tragedies that happened in the Duggar home in the religion itself. This four-part series is currently streaming on Amazon.
Be sure to catch up on everything happening with Duggar Family News right now. As always, check back for more Counting On spoilers, news, and updates.