Chrisley Knows Best Producers BAN Talk Of Todd Chrisley's Fraud Charges During Filming!
Chrisley Knows Best got cancelled when Todd and Julie Chrisley faced guilty verdicts for tax fraud. But because some episodes filmed prior to their prison sentences, the network moved ahead to air the season. And spoilers reveal no discussions of Todd's and Julie's legal troubles.
However, a new report reveals why Chrisley Knows Best never included any talk of fraud. Find out how producers decided to handle the scandal. And get more Chrisley family news below.
Chrisley Knows Best Spoilers – Fraud Talk Banned!
Savannah Chrisley just revealed that producers banned any and all discussions of legal troubles on the most recent seasons of Chrisley Knows Best. And even though episodes filmed as Todd and Julie Chrisley struggled with their bank fraud and tax evasion charges, the family stayed silent on the subject. Savannah, 25, made these revelations during the new episode of her podcast, Unlocked with Savannah Chrisley, via the Insider.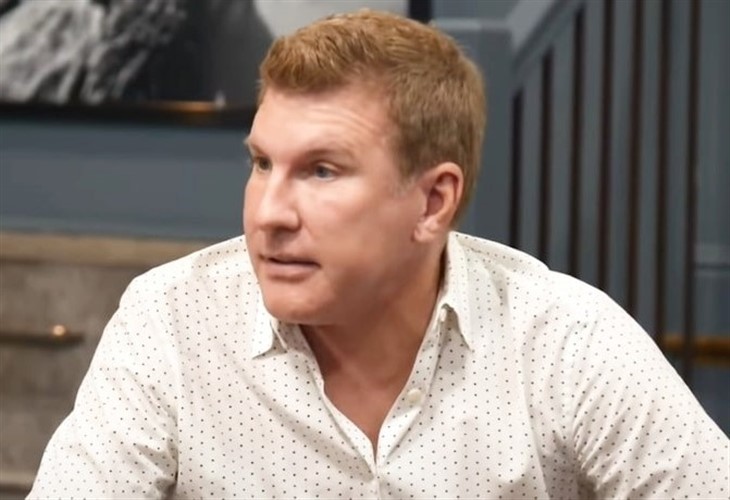 As a result, even though Todd and Julie faced their indictments in 2019, they obeyed instructions to steer clear of fraud talk on Chrisley Knows Best. And Savannah explained, "All throughout the years, everything my parents [were] going through, we were never allowed to speak about it." Because she and her family could not talk about those challenges, they all felt like "liars and fakes," she revealed.
And Savannah shared that she, her siblings, and parents "just wanted to talk about it." But executives allegedly would not permit those discussions. However, she did not name the executives. The show aired on USA Network, with Maverick TV USA serving as producers.
Chrisley Knows Best Spoilers – Spin-Off Shows 'Bounce Back'?!
As a result of the ban, Savannah struggled during the impacted seasons. And the Chrisley Knows Best alum feels that hiding the truth during filming made it extremely challenging. Because Chrisley Knows Best claimed to follow the daily lives of Todd, Julie, and their siblings, Savannah felt like the show could "literally eat you alive."
And the 25-year-old felt at times as if she did not "even know if I know who I am." However, while Todd and Julie remain in prison, Savannah and her siblings will get a chance at a do-over. And both she and her grandmother, Elizabeth Faye Chrisley (Nanny Faye) discussed possibilities. The two revealed that the family plans a new series in the wake of Chrisley Knows Best getting cancelled.
"Tons of production companies have reached out and networks that want to do a show," revealed Savannah. And Nanny Faye came up with a reality TV show title: "Bounce Back Chrisleys." Because the title reflects the truth about the family's new attitude, Savannah gushed about it. "I love that actually, that's absolutely amazing because it's so true," she declared. "At the end of the day, we're not going to allow this to stop us from moving forward." And Faye pointed out that the spin-off would "let the world see that we're really who we were."
Tell us what you think. How do you feel about the alleged Chrisley Knows Best ban? And after you share your views, check back on our site for more reality TV news.