RHOC: Shannon Beador Claims Fame Resulted In Unfair DUI Sentence
Real Housewives Of Orange County (RHOC) star Shannon Beador thinks she received an unfair DUI and hit-and-run sentence because of her fame. And she accused the Orange County district attorney (DA) of treating her in a harsh way because she's a celebrity.
Find out how the DA reacted. And keep reading to learn what Shannon shared.
Real Housewives Spoilers – Shannon Beador SLAMS DA In DUI Case
Shannon Beador made headlines recently not for her role on Real Housewives Of Orange County (RHOC) but for her hit-and-run crash. And the RHOC star subsequently received her sentence for drinking under the influence (DUI) as well as hit-and-run scandal. However, Shannon claimed that prosecutors treated her unfairly because of her fame, reported Radar.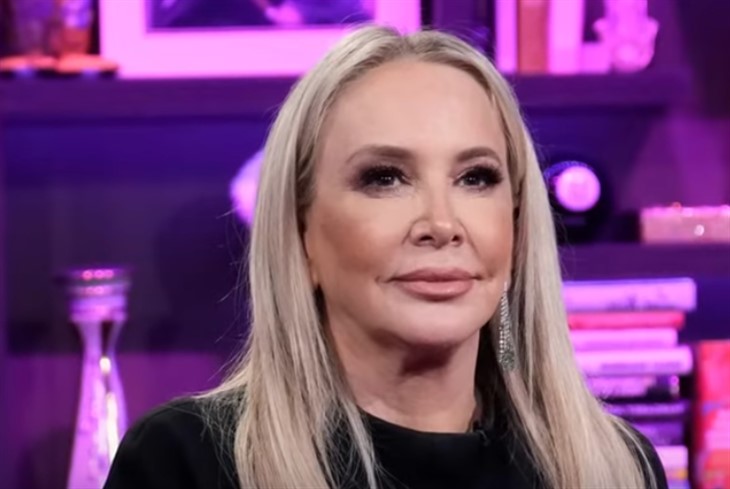 Beador revealed her views via a court brief attacking the Orange County District Attorney for seeking a 30-day jail sentence based on Shannon's DUI hit-and-run crash in Newport Beach, California in September. However, the sentencing report from the DA also demanded a "search and seizure" clause in her probation.
That clause would let officials inspect the RHOC star's property and house. However, Shannon's attorney described the DA's sentencing demands as "astounding" and "highly unusual." And he wrote in a responding brief, "Shannon Beador is being treated differently from any other individual facing the same charges. The undersigned is aware that the Court has been a judicial officer for over 35 years and feels confident that it has never rendered such a sentence down to any first-time DUI offender."
Real Housewives Spoilers – Shannon Beador Not Arrested For Drugs
Moreover, while Beador did face charges for driving under the influence of alcohol, her attorney noted that the RHOC star's "general misdemeanor case did not involve drugs and/or weapons." As a result, the lawyer questioned why "the prosecutor would ask the court to offer informal probation with a term and condition of search and seizure."
The Real Housewives of Orange County star's arrest for DUI and hit-and-run occurred after she hit a house. But Shannon then left her car and walked away from the accident with her dog Archie. However, her attorney claimed that Shannon planned to walk home to get her cell phone to ask for help.
And Beador, 59, did write a check and apologize to the homeowner. But the court document written on Shannon's behalf stated, "What was included in the Prosecutor's Brief, for some reason, is that Ms. Beador is a public figure and is featured on a nationally televised show. One wonders why this information was relevant to include in their brief, but demonstrates the fact that Ms. Beador is not being treated the same as every other individual face the same charges."
Real Housewives Spoilers – Shannon Beador's Sentence Revealed
However, Judge Brett G. London dropped the hit-and-run charge. And after Shannon pleaded no contest to DUI, her sentence included three years of informal probation. But she also needs to finish 40 hours of community service, attend a 9-month alcohol program and pay a $960 fine.
And the judge refused the DA's demands. But in response, the district attorney complained, "Driving under the influence must have consequences. When a judge gives someone who not only drove with a blood alcohol level of .24 – three times the legal limit – but then ran away from the scene of a DUI collision a slap on the wrist, you are sending a message that DUIs are not serious crimes that demand accountability."
And the DA added, "This is not justice. We as a society need to wake up and address the very real – and often deadly – consequences of driving under the influence."
Tell us what you think. Do you side with the DA or with Shannon? And after you share your views, check back on our site for more reality TV news.