See What Mama June Has To Say About Ozempic And Weight Gain
Without discrediting those who use the weight loss drug, Ozempic, Mama June recently discredited the weight loss drug, saying that they're not for her.
Mama June Says She's Happy With Her Current Weight And Doesn't Need the Assistance Of A Type 2 Diabetes Weight Loss Drug.
Mama June Shannon is afraid of using Ozempic, even though it's an FDA-approved prescription medication for people with type 2 diabetes. The drug has recently blown up in Hollywood and is being used by stars who don't suffer from diabetes.
The drug reportedly works in the brain to impact satiety, thereby preventing one from eating too much. Injected into the arm, thigh, or stomach, once a week, it has been the talk of the town since it infiltrated Hollywood and has led to use by those who don't suffer from diabetes.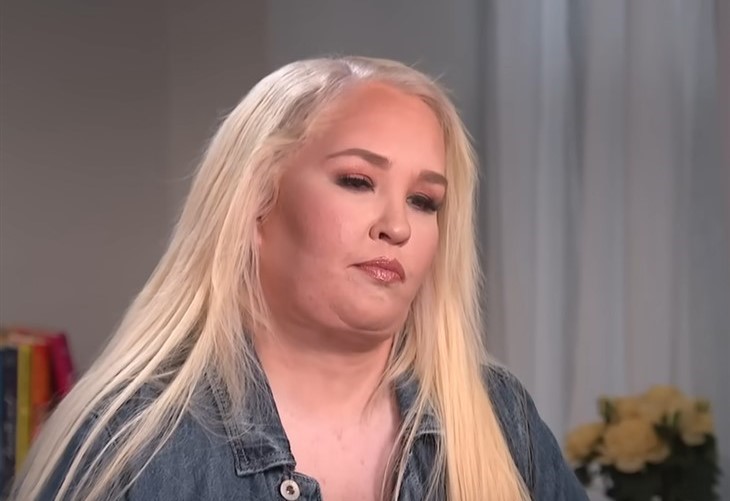 Speaking to DailyMail, the 43-year-old revealed that she isn't exactly thrilled with the new wonder drug, and that she has her reservations regarding its usage.
"I don't want to try Ozempic because, honestly, I've heard about so many bad side effects," Shannon told the outlet.
The side effects, according to Ania Jastreboff M.D., PhD., an obesity medicine physician scientist at Yale, include nausea and diarrhea, and sometimes you can have vomiting or constipation, among others.
"It is using a drug that isn't really prescribed to do that. They're using a diabetic drug to take care of weight loss," Shannon continued. "No offense to people out there that are doing it, but it's just not for me. I want to stay clean. I'm not judging anyone but it's not for me."
June Shannon Blasts Critics Who Say She's Put On Weight
The "Mama June: Road to Redemption" star also took the time to respond to fans calling out her weight gain, saying that she's in a good place.
"I've only put back on 100 lbs. and I was actually putting back on that weight before I got sober," she explained. "I've literally been at 241 lbs. for almost two years, God pretty much wants me where I'm at right now."
"Eventually in your weight loss journey, you hit a sort of plateau and I've plateaued at 241 lbs.," she told the outlet. "I don't drink soda, I don't drink tea, I don't snack like I used to and all that. I don't move on the scale now, front or back."
Be sure to catch up on everything happening with Mama June Shannon right now. Come back here often for all Mama June Shannon spoilers, news, and updates.