Vanderpump Rules Spoilers: Will Ariana Madix Return For Season 11?
Vanderpump Rules spoilers reveal only what happens in season 10. And that leaves fans longing to know about season 11. But in particular, Ariana Madix's supporters hope that she will return. Ariana has shown her desire to move on after Tom Sandoval cheated on her.
But could Madix return to Vanderpump Rules if her now-ex boyfriend Tom and now former BFF Raquel Leviss do as well? And even without them, would Ariana want to appear again on a show that saw her experience so much heartbreak?Madix just answered those questions and more in a new interview. Get all the details below.
Vanderpump Rules Spoilers – Will Ariana Return For Season 11?
Season 10 of Vanderpump Rules sparked the reality TV show's biggest scandal yet. And as viewers discovered that Ariana Madix's beau Tom Sandoval cheated on her with their co-star Raquel Leviss, the hashtag "#Scandoval" went viral. It seemed as if everyone wanted to see Ariana dump Tom after nearly 10 years together. But Madix didn't delay long, challenging Sandoval in the season 10 finale this month.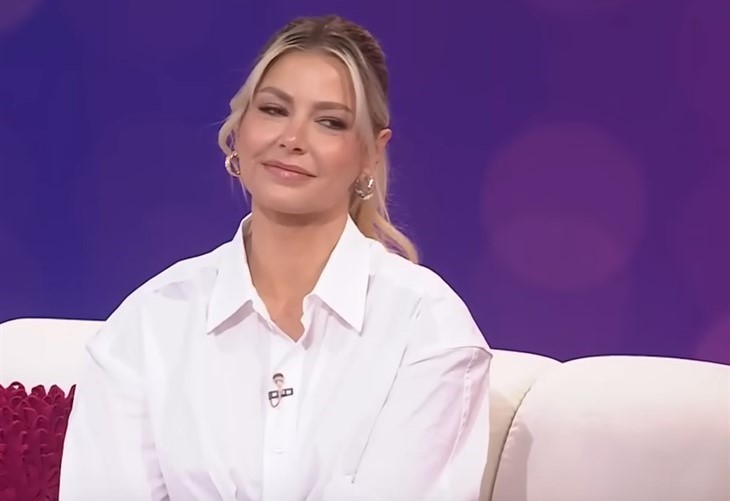 However, the intensity of the drama made fans wonder if Ariana would really want to return to Vanderpump Rules for the show's 11th season. And in an appearance on the Today show with Hoda Kotb and Jenna Bush Hager, Madix answered that question. The Vanderpump Rules star shared that she feels ready to return, reported TV Insider.
"I think I'll be back," Ariana told Hoda and Jenna during her appearance on the Today show. And she added, "If they'll have me back, I'll be back." However, the Vanderpump Rules admitted that the show highlighted her personal struggles. But Madix pointed out that by showcasing her own ups and downs, Vanderpump Rules kept the episodes real.
Vanderpump Rules Spoilers – 'Scandoval' Controls Cast?
Ariana feels that "especially in reality television, the real is the most important thing. And I think that being able to tell my story, hopefully, will help other people." Because of her own heartbreak, the Vanderpump Rules star wants to "connect and relate on what we've gone through" with viewers. "And I think that that's actually been super helpful for me over the years," she added.
Because of the Vanderpump Rules spotlight, Ariana has talked with fans about their own struggles. And she recalled some meaningful connections. "Because years ago, I was talking about my struggles with depression and anxiety and grief," Madix recalled. And she "would meet people who would come and say, 'It really helped me that you talked about it.' But what I would say to them is, 'That really helps me that you said that because now I feel like I'm not alone.'"
However, Ariana hesitated on whether she will only return to Vanderpump Rules if Sandoval and Leviss steer clear. But though she can't "control" the cast, the Vanderpump Rules admitted, "I have no interest in speaking to either of them." And Ariana added, "I don't have anything to say." But asked if she could establish boundaries in co-existing on a cast with Raquel and Tom, Ariana seemed doubtful. "Usually no. But I'll try," added the Vanderpump Rules star.
Tell us what you think. Do you hope that Ariana Madix returns for season 11 of Vanderpump Rules? And after you share your views, check back on our site for more reality TV news.