Royal Family News: Kate Middleton Disgusted With Camillazilla, Power Went "Straight to Her Head"
British royal family news divulges that Queenzilla Camilla is not making friends within the royal family, instead she's busy putting on off-putting airs. In the lead up to the May 6 coronation outlets reported on insiders naming her 'Coronationzilla.' Weeks later it sounds like she's keeping up the façade.
RadarOnline.com reports that Camilla Parker Bowles is on a power trip, one that egged her into a "blazing blowout" with placid Princess Kate Middleton. The heated incident allegedly went down at Windsor Castle after Queen Elizabeth died on September 8, 2022.
Royal Family News: Camilla Angry at Kate?
According to one insider, the former queen favored Kate, leading Camilla to be "consumed with jealousy from the start."
And there has been talk that the royals are not impressed with Camilla calling herself Queen instead of Queen Consort.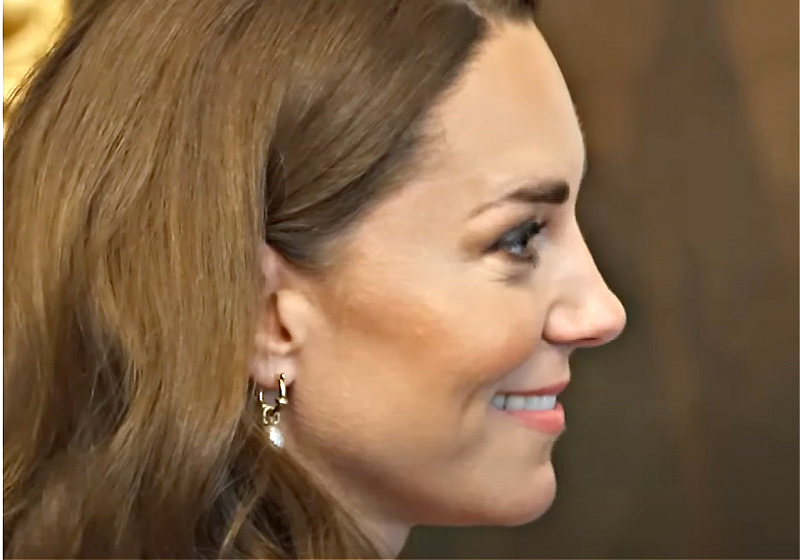 Last fall King Charles III declared that Camilla would "bring to the demands of her new role the steadfast devotion to duty on which I have come to rely."
Royal Family News: Camilla A Force of Nature?
At that time he officially called the woman formerly accused of being a home wreaker, 'Queen Consort.' The day was September 22 and the speech addressed his new reign after his mother's historic seven decades as monarch.
Now RadarOnline.com reports that a sources spilled: "Camilla's lifelong dream of becoming queen had gone straight to her head. She started throwing her weight around, making it clear who was boss and demanding that everyone bow down to her."
All of this reported nastiness allegedly was a turnoff for Kate the Princess of Wales who "was frankly disgusted by Camilla's behavior."
To this end it has been widely reported that Kate "refused" to curtsy to Queen Camilla at Charles' coronation. That charge was reiterated by royal biographer Tom Bower, who is considered an impeccable source.
Royal Family News: Camilla Angers Royals?
Bower said that Kate was so mad with Camillazilla that she refused to bow to her at the May 6 service at Westminster Abbey.
Could it be that Camilla is jelly of Kate's popularity among the public? According to a source, "Kate hasn't been hailed the most successful royal hire ever for no reason. She would normally never let her youth and beauty overshadow Camilla, but the gloves are off. King Charles' wife has met her match. Around the palace, Kate is considered the real queen." Me-ow! Tell us royal fans, are you Tam Kate or Team Camilla?
Be sure to catch up on everything happening with the royal family. Come back here often for royal family news and updates.