Vanderpump Rules Star Raquel Leviss 'Relates' To Bryiana Dyrdek's Autism
Vanderpump Rules spoilers continue to reveal more about Raquel Leviss and Tom Sandoval's affair. And previews also have shown how Ariana Madix reacted when she learned that the two conducted an affair for months without her knowledge. But since the news of the cheating scandal broke, Raquel has stayed silent except for an apology.
However, when former pageant queen Bryiana Dyrdek announced her diagnosis with autism, Raquel turned to Instagram. And Leviss claimed that she relates to that diagnosis. Get all the details below.
Vanderpump Rules Spoilers – Raquel Leviss Reacts To Autism
Recently, former pageant queen Bryiana Dyrdek shared her diagnosis with autism. And Vanderpump Rules star Raquel Leviss stunned her followers by sharing that she relates to receiving that diagnosis. Raquel's remark comes after a lengthy social media silence in the wake of her affair bombshells, noted Page Six.
Leviss faced a backlash at the news that she and Tom Sandoval conducted an affair amid his lengthy romance with now-ex girlfriend Ariana Madix. But Raquel didn't refer to the slams she received in her post about autism. Instead, she wrote, "I can relate" on Dyrdek's Instagram post. "Sending you love Bryiana," added the Vanderpump Rules star.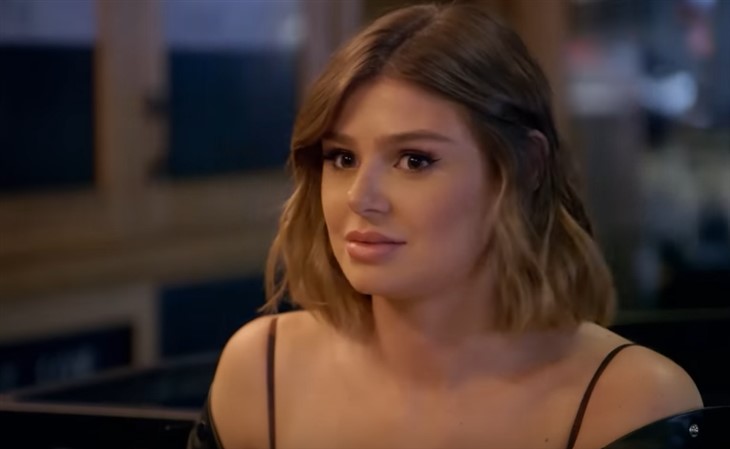 In her discussion about her autism diagnosis, Bryiana reflected on her pageant circuit lessons. They "allowed her own little world to exist IN the real world AND in a socially acceptable manner. Pageantry taught her how to make eye contact, speak to others with appropriate responses, disguise her repetitive movements, still play dress up and MAKE FRIENDS?!" added Dyrdek, referring to herself in the third person.
However, Bryiana also confessed that she felt hesitant to reveal that diagnosis. But after worrying she would feel "doubted, shamed, and challenged," she achieved "acceptance." And the former pageant queen shared, "I've finally reached the acceptance phase of my ASD late diagnosis and am filled with more hope and peace than ever."
Vanderpump Rules Spoilers – Raquel Leviss Apologizes For Cheating
Raquel previously made two apologies about her affair with Tom. But except for those, she stayed silent on social media in the wake of the cheating scandal. "I am learning things about myself such as my patterns of codependency and addiction to being and feeling loved," noted Leviss after the affair bombshell. And she confessed to seeking "emotional validation through intimate connections that are not healthy without regard for my own well-being." However, the Vanderpump Rules star admitted that her choices also "sometimes negatively [impacted] others."
THE MID SEASON TRAILER #PumpRules pic.twitter.com/hItmxBdL95

— Vanderpump Rules (@sur_rules) March 20, 2023
As for hurting Ariana by cheating, Raquel confessed to "often prioritizing the intimate connection over my friendships." Madix learned about the affair when she found Leviss and Sandoval had communicated "inappropriately" for months. And the "inappropriate" aspects included Ariana finding a sexually explicit video of Leviss on Tom's phone.
But rather than try to hold onto her now-ex boyfriend, Ariana dumped him. The scandal, now known as "Scandoval," will air in future episodes of Vanderpump Rules. And spoilers show that the episodes will include a dramatic conversation between Madix and Sandoval. As for Leviss' comments on autism, she did not discuss a diagnosis before.
Tell us what you think. How do you feel about Tom Sandoval cheating on Ariana Madix with Raquel Leviss? And after you share your views, check back on our site for more reality TV news.