Where Can You Watch 'Seeking Brother Husband'?
Now that Sister Wives is nearing a possible end, fans are looking for more reality shows on polygamy. A new series recently aired trailing the life of polyandrous couples as they navigate the dos and don'ts of bringing more husbands into the family. So, where can you watch Seeking Brother Husband? And who is the cast of the show? Keep reading to find out the details!
Seeking Brother Husband trails the life of one woman that has several male partners. While each of these male partners is faithful to the woman in their life, they are now on a quest to bring another husband into the plural family dynamics.
The four plural relationships featured in the show include: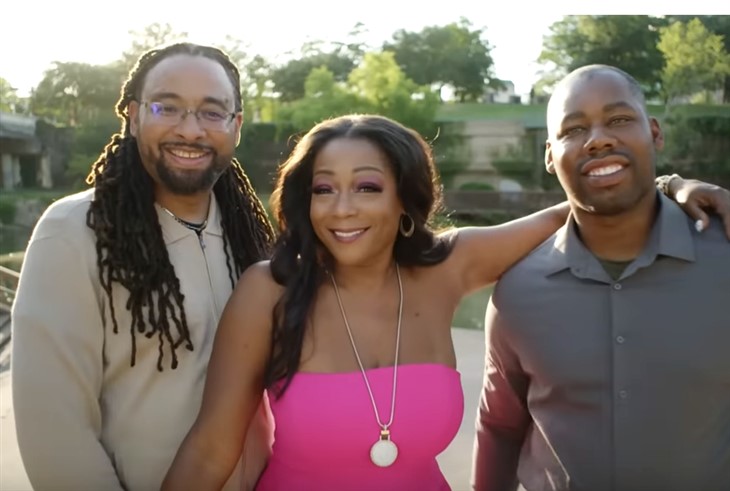 • Dustin, Kim, and Vinson
• Kenya, Carl, and Tiger
• Mike and Elisa
• Patrick, Noble, and Chara
Seeking Brother Husband Season 1 Episode 1 aired on March 26, 2023, on TLC, and the next episode is slated to air on April 2, 2023. So, fans can tune in to TLC to watch new episodes every Sunday. For the ones that do not have a cable subscription, the episodes are available to stream on FuboTV and Philo.
The TLC show's premiere episode saw Mike and Elisa, a married couple who wishes to connect with multiple partners. Alternatively, Kenya already has Tiger and Carl as her loyal partners. But now, she wishes to have a third one added to her plural arrangement. Yet, one of her partners, Tiger, is seeking a sense of security before she brings someone else into their life. He wants to get married to Kenya, but she doesn't reciprocate the same feelings.
Another cast member on the show is Kim and her partners Vinson and Dustin. While she already has two partners, Dustin is finding it difficult to adjust to Vinson.
The final trio is Chara, Noble, and Patrick, with a dilemma regarding a child. While Chara is well-settled with her two partners, she is confused as to who should be her child's biological father. Now that the premiere episode has caught fans' attention, they await more secrets to be revealed as the new episode airs next Sunday.
The next episode will explore Elisa's quest for her possible choices, and fans will see her go on several dates while Mike is home alone. Additionally, Vinson and Dustin's bond will grow stronger by the day.
So, are you excited to see more of Seeking Brother Husband on TLC? Share your thoughts in the comments!