Expert Claims Meghan Markle Nervous Around Prince Harry At Invictus Games
British royal family news shows that the world's "Human Lie Detector" is calling out Meghan Markle! He thinks that she has had a chance of heart about Prince Harry.
After she arrived late to the Invictus Games in Düsseldorf, Germany she's been looking for his approval, a far cry from all of her solo PR outings in recent weeks. What's going on? Keep reading to discover what Meghan's 180 could mean.
Royal Family News: Meghan's Change in Attitude
Unlike their behavior at home in Montecito, California Meghan has stuck like glue to Harry in Germany, attending numerous events in a show of unity amid divorce rumors that won't die.
Body language and behavioral expert Darren Stanton "noticed that during one competition the former Suits star appeared nervous when the prince's attention was elsewhere."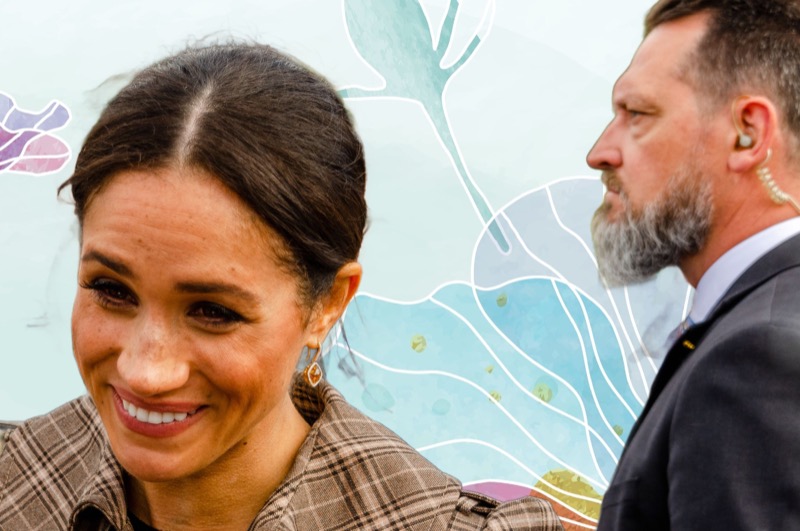 According to Cheat Sheet Stanton is no run of the mill guru. He's been in law enforcement, done media and TV consultancy and is called the "Human Lie Detector."
Stanton has some interesting things to say about how Meghan acted when the prince's attention wasn't squarely on her.
Royal Family News: Meghan's Called Out
Stanton thinks that Harry genuinely wants to be at the Games. "We also saw him speaking to a friend … and Meghan seemed to take a backseat.
She wasn't the center of it, and she seemed to be feeling a bit of nervousness about communicating with people which is quite unusual for her."
Royal Family News: Harry & Meghan On The Rocks?
Unlike Megxit, this tale has a happy ending. Stanton notes that when Meghan relaxed later when she had "Harry's full attention."
"There were some sweet moments between them. We saw Harry with his arm around Meghan, reassuring her and talking to her. She had his full attention and they were cheering together. There were lots of genuine smiles from Harry, too."
Royal Family News: Is Meghan Nervous?
But Stanton admits that he saw "inauthentic smiles" from the Duchess: "It's almost as if she was there but not 100% invested." Maybe she was thinking of an In-and-Out Burger, animal style?
In contrast pundits have been quick to note that when flying solo at the Games it was as if Harry was his old self, joking and clowning like a court jester.
Be sure to catch up on everything happening with the royal family. Come back here often for royal family news and updates.
Editorial credit: NataliaCatalina.com / Shutterstock.com