Is Prince Harry Going To Be On 'Dancing With The Stars?' 
Prince Harry might not want to be a reality star, but will he be a reality competition star? That's what some fans can't help but wonder as there's a new report that suggests Prince Harry might appear on Dancing With The Stars. Actually, make that the British version of Strictly Come Dancing. Here's what you need to know.
Royal Family News: Is Prince Harry Going To Be On 'Dancing With The Stars?'
There's speculation that the Duke of Sussex might show off his best moves on the dance floor for the British public. In fact, professional dance Joanne Clifton says that she would love to see Harry on Strictly Come Dancing.
After all, he is now open to do any kind of reality competition show that he wants since he's no longer a full-time member of the royal family.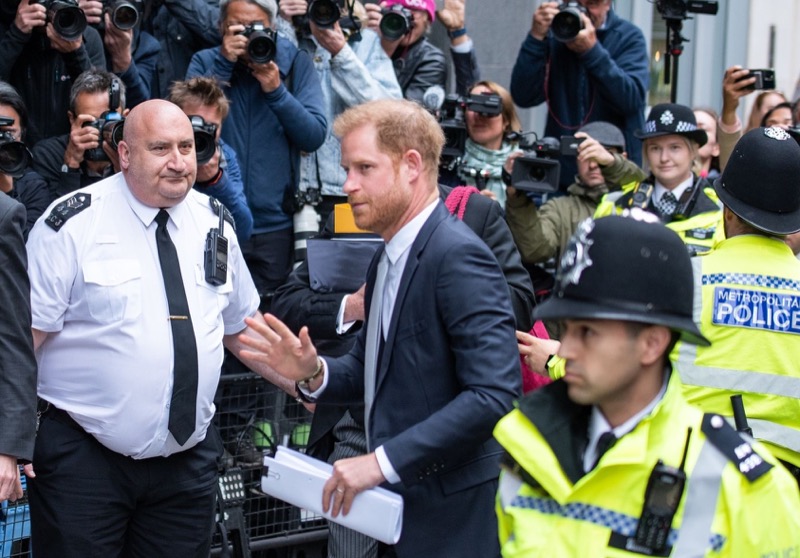 When asked who her dream celebrity would be on the show, Clifton put it this way, "I have two. One of them would be Karl Pilkington. I think he would be hilarious. I don't think he'd be the best, but I would love to see him step up to the plate.
My other dream contestant would be Prince Harry. He is technically out of the Royal family now, so why not? He's not a Royal anymore. Let's get him in some sparkly lycra."
She also added, "Queen Camilla supposedly loves Strictly, so I think he needs to give it a go."
Royal Family News: All About Harry And His Dance Moves
It could certainly be hilarious to see Prince Harry on the show and even more hilarious knowing that Camilla Parker Bowles is out there somewhere watching her stepson on the show.
As much as people love to hate the Duke of Sussex, there's no doubt that the show would see its best ratings yet if he were to join.
So far Prince Harry hasn't made any comments about the matter himself but there's no doubt that might change at any given moment. Watch this space as we have a feeling there is so much more to come.
Tell us, what do you think of this story? Drop us a line in our comments section below with your thoughts.
Also, don't forget to come back right here for all the latest news and gossip about all of your favorite British royals, We've got you covered.
Editorial credit: Loredana Sangiuliano / Shutterstock.com