Kate Middleton And Meghan Markle's Royal Cash Flow – Here's What You Need To Know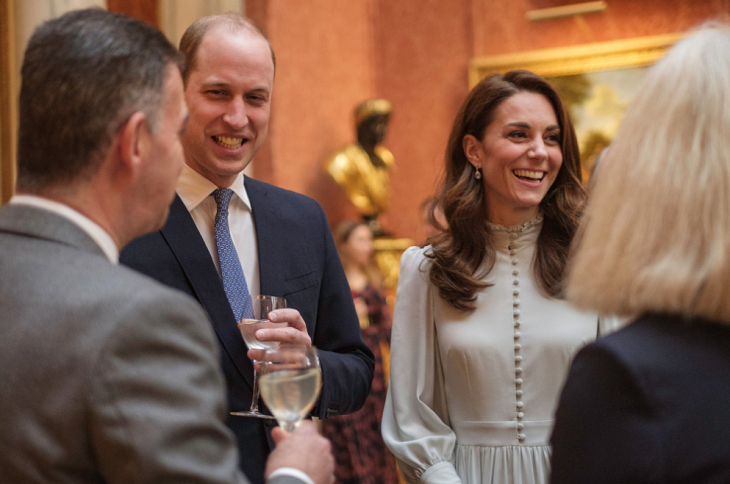 They wear some of the most expensive couture clothing and the kind of jewelry pieces that money can buy. Simply put, both Kate Middleton and Meghan Markle look like a million dollars each and every time they step out for their royal engagements and public appearances.
But where do the Duchesses get their everyday cash flow from? That's what fans have been wondering for quite some time now.
Prince William, Kate Middleton, Prince Harry and Meghan Markle's cash flow comes from several different sources. Most of it, however, comes from Queen Elizabeth and the sovereign grant.
Queen Elizabeth Wealthiest Member Of British Royal Family
The Queen of England is by far the wealthiest member of the British royal family, with a fortune that is estimated to be $86 billion dollars.
There's a percentage of the money that helps pay for renovations at Buckingham Palace. The Queen's personal finances, which come from Balmoral Castle and Sandringham House is also known as the Queen's Privy Purse.
Prince Charles receives his finances from the Duchy of Cornwall, and this helps fund his sons travel, clothes, food and accommodation. In addition, Prince William and Prince Harry also receive money from Princess Diana's inheritance.
During his #WeDay speech The Duke of Sussex spoke of the challenges young people are facing regarding climate change and mental health, 'As far as I see it, there are two crucial issues that we need to focus on and my hope is that a 1000 more issues will be cured in the process.' pic.twitter.com/DxKS9eKIl0

— Kensington Palace (@KensingtonRoyal) March 6, 2019
Visit our dedicated Celebrating The Soaps Meghan Markle page for all the latest news, interviews and photos!