Kate Middleton Could Take Prestigious Royal Role From King Charles!
Royal family news reveals that Kate Middleton faces a challenging decision. And it involves the Princess of Wales taking a very prestigious royal role from King Charles. However, before Kate takes on that role, she must make the first move.
Find out about this life-changing opportunity for the Princess of Wales. And learn how it could turn her into a role model. Get all the details below.
Kate Middleton Becomes A Role Model
The Princess of Wales has become increasingly busy in the past few years. But Kate still feels willing to make time for a new position.
And that opportunity would turn Princess Kate into a "role model," say insiders via Woman & Home.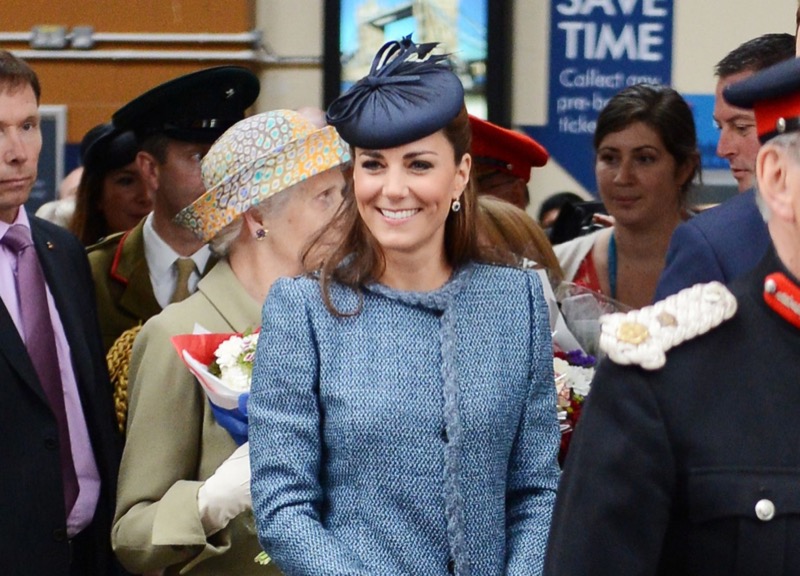 However, the Princess of Wales needs to "make the first move" if she wants the chance for a new patronage.
And it gets complicated because Kate would take that prestigious royal role from King Charles. However, Kate seems a natural for taking the new patronage related to her love of sailing.
Last year, the Princess of Wales spent some time with Great Britain's Sail GP team. And she even donned a wet-suit outfit for the occasion.
Insiders believe that the Royal Thames Yacht Club wants Kate to become their Patron, or Commodore, in the near future.
Oh you mad, Will? Kate Middleton totally beat her husband in a sailing race! http://t.co/ToEEenDJWy http://t.co/Rfaz8QUPsd

— Us Weekly (@usweekly) April 11, 2014
Princess Of Wales Must 'Make First Move'
However, King Charles currently holds the club's Commodore role. But Charles traveled a complicated path to that role.
Prince Andrew held the position until the Jeffrey Epstein scandal. But after that, Charles stepped into the role.
And the club has focused on encouraging women to participate in the sailing world.
For instance, a recent event celebrated "Women Who Rock the Boat." Such a focus has made members hope to see Kate replace Charles as Patron.
But though they see her as a "great role model," she must follow royal protocol.
And an insider shared, "Royal protocol dictates that it's up to her and the Royal Family to make the first move.
" As a result, a royal family member must decide to offer the Princess of Wales the role of Commodore. And protocol calls from "the decision to come from within the [Palace], rather than the yacht club approaching the Palace with the suggestion."
However, if Kate does go to King Charles about receiving the title of the club's Commodore, she can use her love for sailing to persuade him.
And her husband Prince William shares that passion. The couple even enjoyed participating in the King's Cup Regatta for charity. And Kate once famously outdid William in a race.
Tell us what you think. Would you like to see Kate Middleton receive the title of Commodore?
Editorial credit: Featureflash Photo Agency / Shutterstock.com