Kate Middleton Feels Like Someone Is Stabbing Her In The Back
It's a feeling that she just can't shake off, no matter how hard she tries. There's a new report that suggests Kate Middleton feels as though her brother-in-law Prince Harry keeps on stabbing her in the back.
In fact, the Princess of Wales feels "increasingly" betrayed by both Harry and his wife, Meghan Marke. Keep reading below for everything you need to know.
Kate Middleton Feels Like Someone Is Stabbing Her In The Back
Although it's been several months since Harry's tell-all book Spare came out, the Princess of Wales is still feeling very apprehensive about it all.
She knows that Harry and Meghan are struggling to make money after they lost their multi-million dollar Spotify deal and that's why she's worried the Sussexes might spill even more dirty details about the royal family sooner rather than later. But this time around, they might zero in on Kate herself.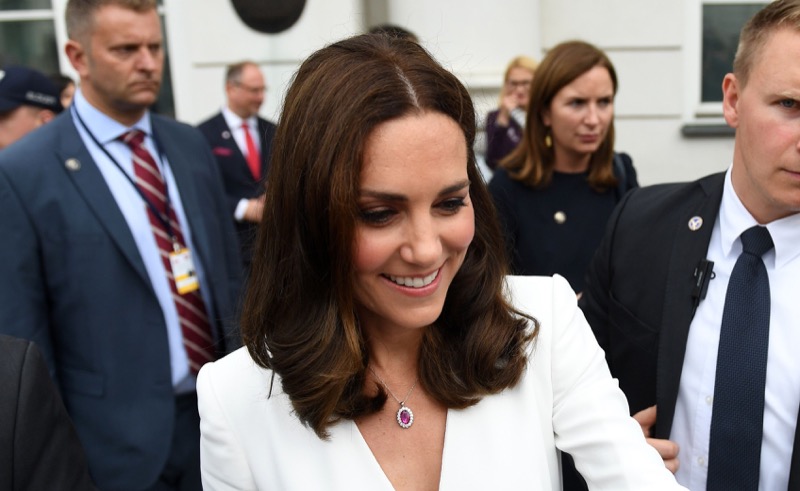 One source close to the situation says that Kate feels so hurt about it all, that she may never trust Harry and Meghan again, let alone be seen in the same room as them.
The insider told Closer magazine, "It's one thing to air a single grievance and be done with it – but Meghan and Harry haven't stopped with their snipes and gripes since the moment they left royal life and there have been times it has put a strain on Kate and William.
As much as Kate has respect for the King, she and William are looking towards the future long term when they will one day take over the monarchy. They don't want to look back on a history that is marked by all of Harry's toxic words and their silence."
The Princess of Wales Feels Betrayed
The tipster continued that both Kate and Prince William have "come to feel increasingly betrayed by Harry. Particularly after all the years they both tried to urge him to get help himself. Hearing him say he wasn't offered any help feels like a real stab in the back.
Kate even said publicly at the time that she and Harry were both advocates for mental health awareness. She and William have strongly stressed to King Charles that it is high time they stand up for themselves and fight back."
Kensington Palace has been contacted for a comment.
Tell us, what do you think of this story? Drop us a line in our comments section below with your thoughts.
Also, don't forget to come back right here for all the latest news and gossip about all of your favorite British royals, Hollywood actors, and reality television stars. We've got you covered.
Editorial credit: MaciejGillert / Shutterstock.com