Royal Family News: Kate Middleton's Cousin Spills the Juice on Their Connection
British royal family news reveals that an Australian man named David Willis claims to be a distant cousin of Princess Kate, a discovery made through an Ancestry DNA test. And what he has to say about Kate and himself is amazing!
Keep reading to find out about the claims he is making now that he and his inner circle know that he is "royalty!"
Royal Family News: Distant Cousin of Kate Talking
Willis has never met Kate or members of her family but that doesn't stop him from sharing interesting details about their connection. Willis says that he is a fourth cousin of Prince William's wife Princess Wales. And because of that revelation his friends now call him a "queen" in friendly jest.
David asked himself "I thought, what do Kate Middleton and I have in common? We both have smashing smiles, great dress sense and we're distant cousins."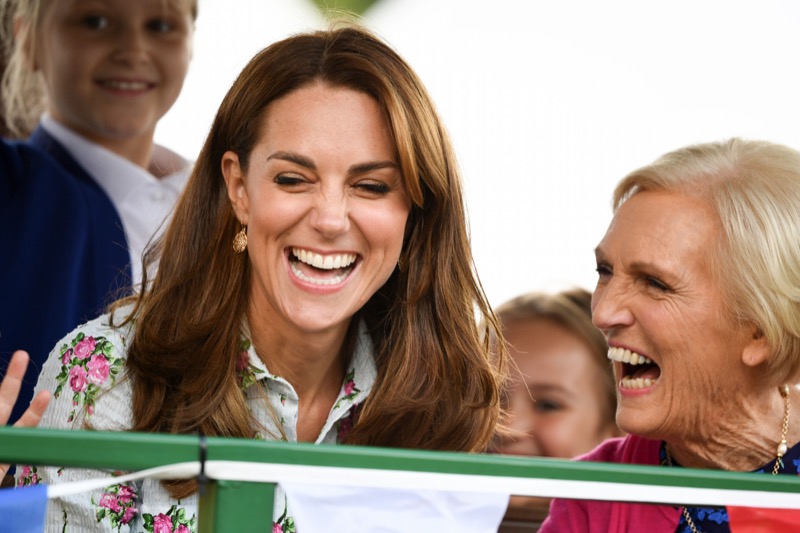 Royal Family News: Kate's Cousin a "Queen"
He added: "I have blue blood – my friends call me a queen – I truly am!" as you can tell Willis chuffed to be on the same family tree as Kate.
It's his dream that one day he has the chance to meet her and according to Independent he joked that he might step forward and "extend (his) invitation to Kate."
Royal Family News: Kate's Got a Distant Cousin
Despite Willis' enthusiasm, he says that his mom "still won't believe him" despite the genetic evidence. Apparently his mother has "always understood (their) roots to be working class." But his mom's cynicism hasn't stopped the man's other cousins from loving his royal connection.
Willis is basking in his newfound status although he also found out that his father's side of the family are "a boat full of convicts." With this duel status he now calls himself "Kate's convict cousin."
Royal Family News: Kate's Convict Cousin
How does Willis explain his claims? According to him, "I researched my family on both sides, and that's when it came up with an interesting connection. No one believed me – I had to double check the paperwork, and I thought what better way of doing it than testing my DNA through Ancestry. I was able to just submit my DNA to finally prove and say to everybody that I got my research right."
Tell us royal fans, what do you think about the veracity of the research from Kate's "convict cousin?"
Be sure to catch up on everything happening with the royal family. Come back here often for royal family news and updates.
Editorial credit: LINGTREN.COM / Shutterstock.com