Kate Middleton Upsets King Charles And Queen Camilla: Here's Why!
Royal family news reveals Kate Middleton, Princess of Wales, has becoming increasingly popular. But King Charles reportedly feels unsettled by Princess Kate's popularity. And Queen Camilla agrees with her royal hubby.
Find out how both King Charles and Queen Camilla feel about Kate. And learn if the Palace takes a different perspective. Get all the details below.
King Charles Annoyed At Popular Kate Middleton
It might sound like a scene from Mean Girls. Two powerful people don't like seeing someone else become more popular. However, rather than a film script, that scenario applies to the royal family.
And insiders claim that King Charles and Queen Camilla find it unsettling to see just how popular Kate Middleton has become, via the Daily Mail.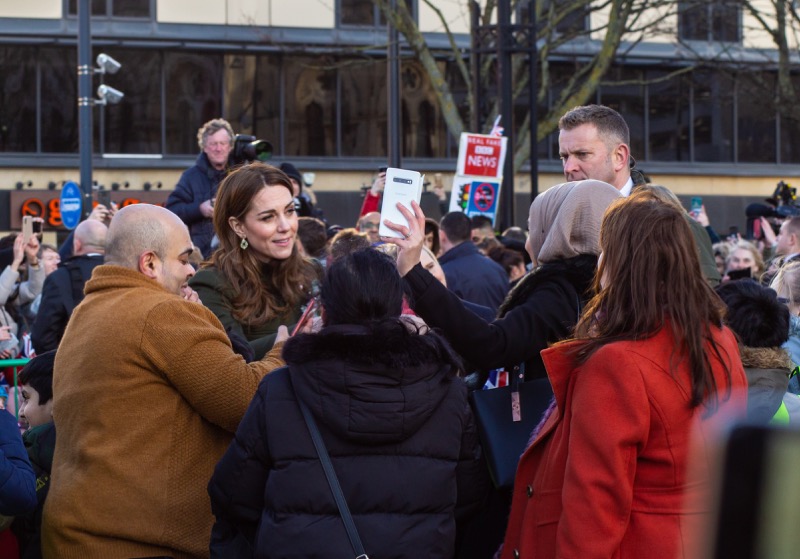 But the Palace supports Princess Kate. And it views the Princess of Wales as a "great model for the monarchy," according to royal experts. For instance, Kate received cheers when she surprised everyone with her appearance at the Chelsea Flower Show. And the Princess of Wales, 41, showed up many hours before Queen Camilla and King Charles made their own appearance.
However, Princess Kate did not make her surprise early appearance in an attempt to compete with the King and Queen, according to experts. And instead, the mother of three stepped out in her first time at the annual Chelsea Flower Show since 2019 to support the royal family. As a result, the Palace appreciates Kate's efforts, revealed the insiders.
Kate Middleton Delights With 'Glam And Glitz'
However, King Charles and Queen Camilla have become preoccupied with what an insider described as "high level diplomacy." For instance, they hosted their first garden party with a carefully curated guest list.
But when it comes to providing the public with fabulous fashions and fun, experts credit Princess Kate. And one expert praised Kate's "glam and glitz." But all the glam and glitz apparently can't cover up the rumors that Charles and Camilla feel upset at seeing how popular Princess Kate has become.
Kate Middleton Surprises School Children with a Picnic at Chelsea Flower Show https://t.co/E7DNVo6ecr

— People (@people) May 22, 2023
For instance, one expert described the Princess of Wales' popularity as "unsettling" for the King and Queen. And some royal aides even urged Charles and Camilla to appear with Prince William and Princess Kate in order to form a new "Fab Four." Before Meghan Markle and Prince Harry exited the royal family, the Duchess and Duke of Sussex often joined Kate and William as the "Fab Four." But after the Sussex clan departed, royal aides saw an opportunity for King Charles and Queen Camilla to boost their popularity by appearing with Kate and William.
However, Charles reportedly envies Kate's media coverage. And some even claim that Kate and William stole the spotlight from Camilla and Charles. As a result, a new "Fab Four" seems unlikely.
Tell us what you think. Do you believe the reports that King Charles and Queen Camilla feel upset over Kate Middleton's popularity? And after you share your views, check back on our site for more royal family news.
Editorial credit: Rebecca L Roberts / Shutterstock.com