Meghan Markle To Spend Christmas With Prince Harry & The Royal Family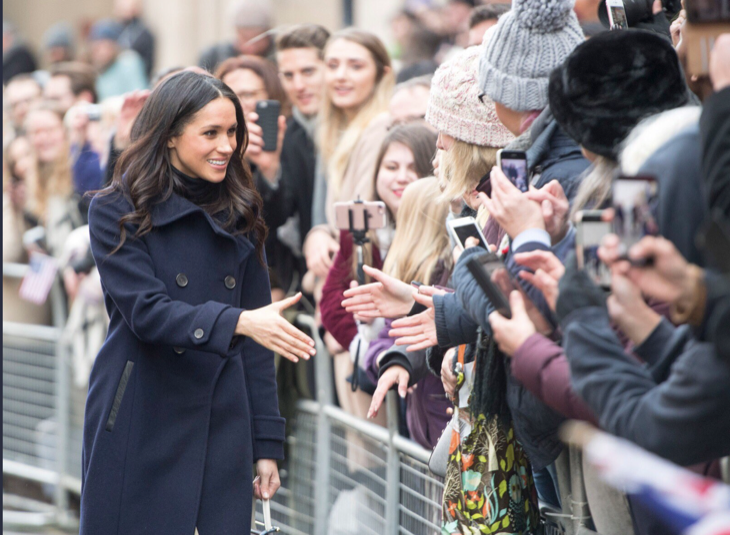 Meghan Markle is doing what many royal fiancés haven't done before, and that's spend the Christmas holiday with the British royal family. There's a new report that says the Hollywood actress will be joining her fiancé Prince Harry at Sandringham House this Christmas as a special guest of Queen Elizabeth.
A lot of royal fans couldn't help but wonder if Meghan would be spending this Christmas in London with Harry. Ever since the couple announced their engagement last month, they have been inseparable. After all, they have spent the last year trying to make their relationship work even though they lived on two different continents. And now they can't get enough of each other!
Related: Prince Harry And Meghan Markle Planning Pre-Wedding Getaway
There are reports that say Meghan is currently in Los Angeles to spend a little quality time with her family before she leaves for London next week. A lot of fans are quite surprised that Queen Elizabeth gave Meghan the green light to spend Christmas with the royal family. That's because Kate Middleton was forced to spend the holiday without Prince William even though they were engaged back in Christmas of 2010. Apparently, the Queen must think that Meghan is a very special person in order to break royal protocol for her!
Meghan will be joining Harry along with Prince William and Kate Middleton during the walk to church that morning before later heading back to Sandringham for the holiday festivities. It's without a doubt that this Christmas will be a very special one for Meghan, as it will be the first one she gets to spend with her future husband, Prince Harry. By this time next year the couple will already be married.
Prince Harry and Meghan Markle are expected to tie the knot at Windsor Castle sometime in May of 2018. So far a wedding date has not been announced. Stay tuned for all the latest news and updates on Prince Harry and Meghan Markle's engagement right here!
Also, don't forget to check back with Celebrating the Soaps for all your latest news, updates on Prince Harry and Meghan Markle!