New Report Hints At Drama Between Meghan Markle And Princess Eugenie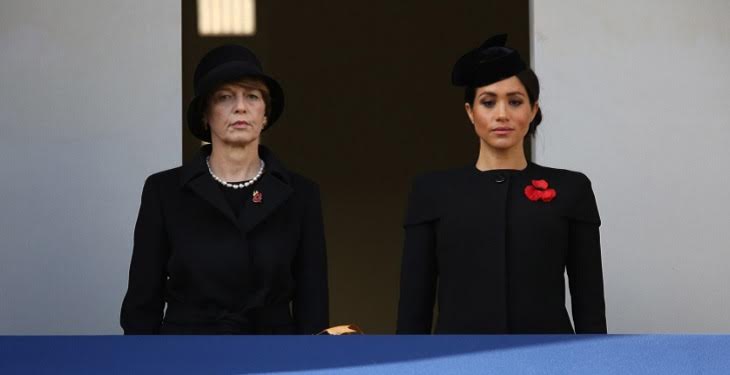 It seems as though the honeymoon might be over between Meghan Markle and the rest of the royal family. There are several reports that indicate the Duchess of Sussex hasn't been getting along very well with her sister-in-law, Kate Middleton, and now there are reports that suggest she's also not on the best of terms with Princess Eugenie, too. Here's what we know.
Reports say that Princess Eugenie was none too pleased that Meghan Markle failed to make it to her wedding reception back in October. Even though the Duchess was there for the ceremony, she skipped out on the actual party and left Prince Harry all by himself.
The Duke of Cambridge will represent Her Majesty The Queen as the Reviewing Officer at the Sovereign's Parade at the Royal Military Academy Sandhurst on Friday 14th December. pic.twitter.com/vEVtvP9Zno

— Kensington Palace (@KensingtonRoyal) December 6, 2018
Now, one of the reasons why Meghan might have left is because she supposedly didn't want to steal Princess Eugenie's thunder on her wedding day. After all, there was speculation that Meghan Markle was pregnant with her first child. Several days after the wedding, the Duke and Duchess of Sussex confirmed that they were expecting their first royal baby. Some royal fans have said that Harry and Meghan could have waited a few days or even a week later to make their announcement. That's because everyone was talking about Meghan's pregnancy during the same time that Princess Eugenie and her new husband Jack Brooksbank released their wedding photos.
Now, if Meghan and Eugenie are indeed not on speaking terms is anyone's guess. So far Buckingham Palace has not made any comments about the supposed iciness between Meghan Markle and Princess Eugenie. In the meantime, let us now what you think by leaving us a line with your thoughts in our comments section below. And as always, don't forget to check back with Celebrating the Soaps for all the latest news and updates on Meghan Markle, Prince Harry, and the rest of the royal family right here!