Omid Scobie Slams British Media For Provoking Markle Family Feud
Omid Scobie is slamming the British Media for provoking the Markle family feud. That's because Good Morning Britain decided to do an interview with Thomas Markle.
In it, he said that he feels as though Meghan Markle is acting very cruel to him by not allowing him to see his two grandchildren, Archie and Lilibet. Here's what you need to know.
Omid Scobie Slams British Media For Provoking Markle Family Feud
Is there a reason for Thomas Markle to still be talking to the British press? Well, it all depends on who you ask.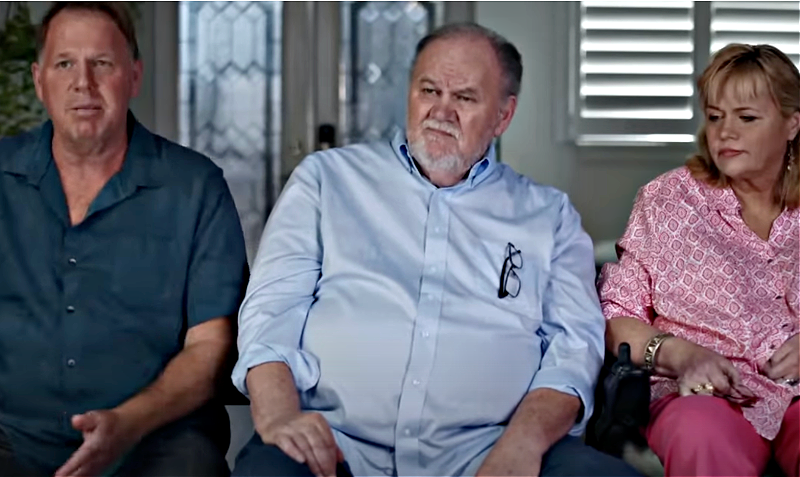 Omid took to his Twitter account to write, "How is it almost 2024 and breakfast television is still shoving coins down Th*mas Markle's throat to talk smack about his child. S
urely there are more pressing news stories to cover? Wonder if outlets like these realize they're mostly to blame for that tragic mess."
It goes without saying that it didn't take long at all for Omid's fans and followers to weigh in on the matter.
Many of them replied with, "I'm just surprised people think Meghan should forgive him too. I hope she continues to ignore Thomas, it's obvious he doesn't care about her," along with, "Every other country is interviewing the veterans back from Invictus games. But the BM decided Thomas Markle is who they would focus on today, and gaslight us that MM did exactly the same thing."
Royal Family News: Meghan Markle Remains Silent
And then there was this comment as well, "Meghan was brilliant at the Invictus games and everyone loved her. She got thousands of hugs, Nigeria gave Meghan her Nigerian name for Peet's sake.
Seriously, nobody wants to hear what Thomas or Samantha Markle has to say, they sold out Meghan to make a few dollars and are still doing so. How come the fathers on both sides are such assholes to their children?"
Tell us, what do you think of this story? Drop us a line in our comments section below with your thoughts.
Also, don't forget to come back right here for all the latest news and gossip about all of your favorite British royals. We've got you covered.