Prince Harry And Meghan Markle Provoked King Charles To Kick Them Out
Well, certainly they should have known that this was coming, right? There's a new report that says King Charles had no choice but to kick out Prince Harry and Meghan Markle from Frogmore Cottage because of their "disgraceful" behavior following their Netflix docuseries, Harry and Meghan, and of course Prince Harry's book, Spare.
In fact, one royal expert says that Harry and Meghan certainly provoked King Charles to ultimately evict them from Frogmore Cottage and ultimately, the UK, too. Here's what you need to know.
Prince Harry And Meghan Markle – Provoked King Charles To Kick Them Out
Royal expert and author Tom Bower says that King Charles' move certainly doesn't surprise him at all. In fact, he's only surprised that it took this long for the British press to pick up on it, as Charles supposedly made his decision over a month ago. He told Page Six in an interview, "Harry and Meghan provoked him [King Charles] with Harry's disgraceful book and the interviews he gave."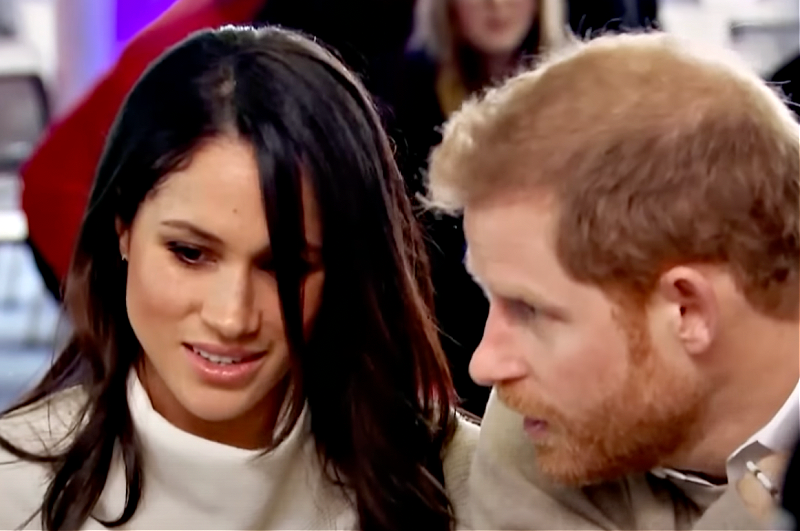 He continued, "I mean what did he expect. Harry wanted the royal family to come on bended knee begging for forgiveness and he's completely crossed the spectrum, he's in the mad wilderness of deranged victimhood."
Even with everything that Harry did tell the world, he did say in an interview with The Telegraph that he's got even worse dirt to dish but has decided to keep that to himself – for now. He said, "There are some things that have happened, especially between me and my brother, and to some extent between me and my father, that I just don't want the world to know. Because I don't think they would ever forgive me."
Royal Family News – What's Next For Harry And Meghan?
Now, whether or not Harry and Meghan buy another property in the UK remains to be seen but for now they have until this summer to pack up all of their belongings and move out from the one place they've called home so far.
Tell us British Royal Family fans, how do you feel about this story? Contribute to the buzz by dropping us a line with your thoughts in our comments section below. We'll make sure to update you with all of the latest information about King Charles, Prince William, Kate Middleton and the rest of the firm right here.